Post by paulshiroma on Aug 7, 2016 17:39:15 GMT -5
We stopped here after a visit to the Petrified Forest National Park during our Summer vacation to Flagstaff. This is an awesome location1
We arrived unannounced and wandered around until we found one of the employees who got one of the family members. Tanya showed us around the Curio Museum, Grandfather Frank's old home, which is now filled with polished and rough rocks and petrified wood as well as collected items from his youth. It was pretty interesting.
She then gave us the tour of the ranch and where we could collect petrified wood; which is basically anywhere on their property. Tanya was really great to meet and she collected a lot of stuff for my wife to give to her first grade class. The property backs up to the south entrance of the Petrified Forest so the material you'll collect is similar to what you saw in the park.
As I had forgotten to bring any of my tools, we contented ourselves with surface collecting which yielded about 80 lbs. of materials in about 90 minutes. We had a great time! Make sure to swing by here when you visit the park.
Now, on to some logistics:
1. The road is on the north side of highway 180, approximately three miles north of the southern entrance to the Petrified Forest National Park. The entrance is simple a gate/cattle guard with a hand painted red and white sign. It is easy to miss. If you are coming south on 180 from Holbrook, it will be on your left. If you reach the National Park, you've gone too far.
2. Go through the gate and make an immediate right turn so you're paralleling (more or less) Highway 180 and heading south towards the park. The road will slowly veer away from Highway 180 heading more due east. You'll go about three miles. When you come to a second gate you'll have arrived at the museum and collecting area.
3. The Curio Museum will be immediately on your right. It'll look like a house because that's what it was. Park there. If you don't see anyone immediately around, walk towards the warehouse and see if anyone is around. That's where I found the employee.
4. Bring five gallon buckets as that's how they charge. Tools are optional. There was so much lying around on the surface we didn't really need them.
5. Tanya will show you where to collect. Stay on the Dobell Ranch property as there are other claims in the area.
6. Bring water if you're there during Summer.
You can drive up there with regular passenger cars. The road is a bit rough and is not maintained but isn't a problem.
So, skip the rock shops in Holbrook and the gift stores at the south entrance of the Petrified Forest. They'll gouge you on pricing. Collect it here and enjoy the opportunity to find your own petrified wood.
Photos:
Part of the Museum:
Petrified Wood:
Collecting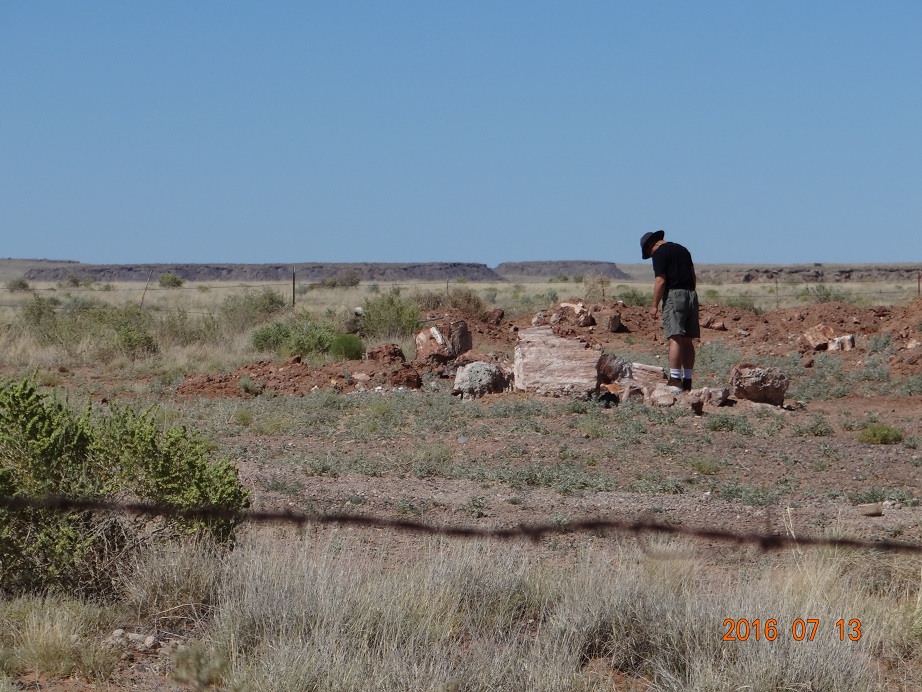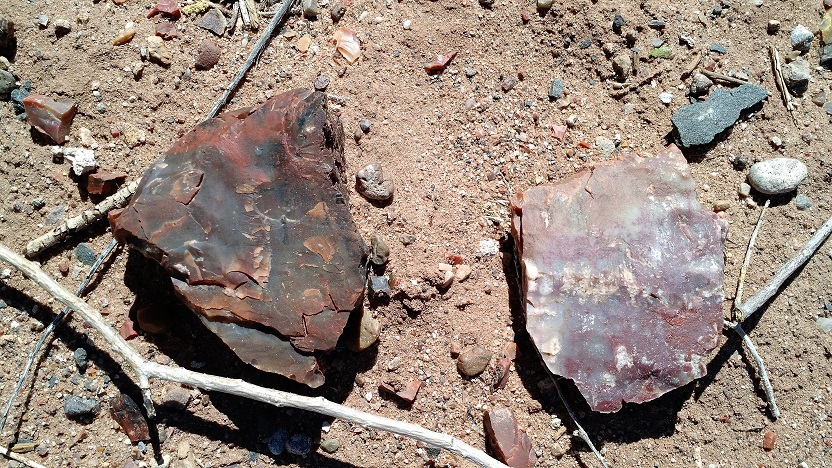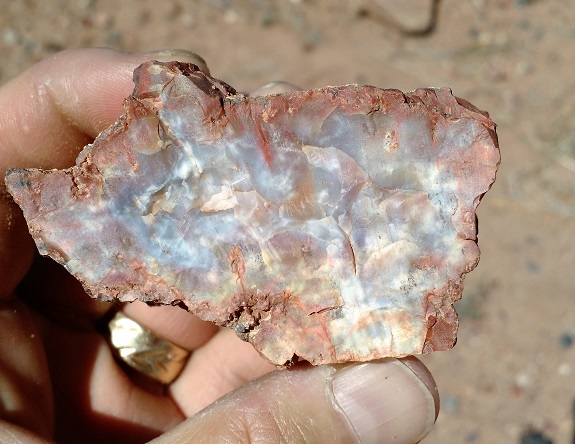 Really wanted this one …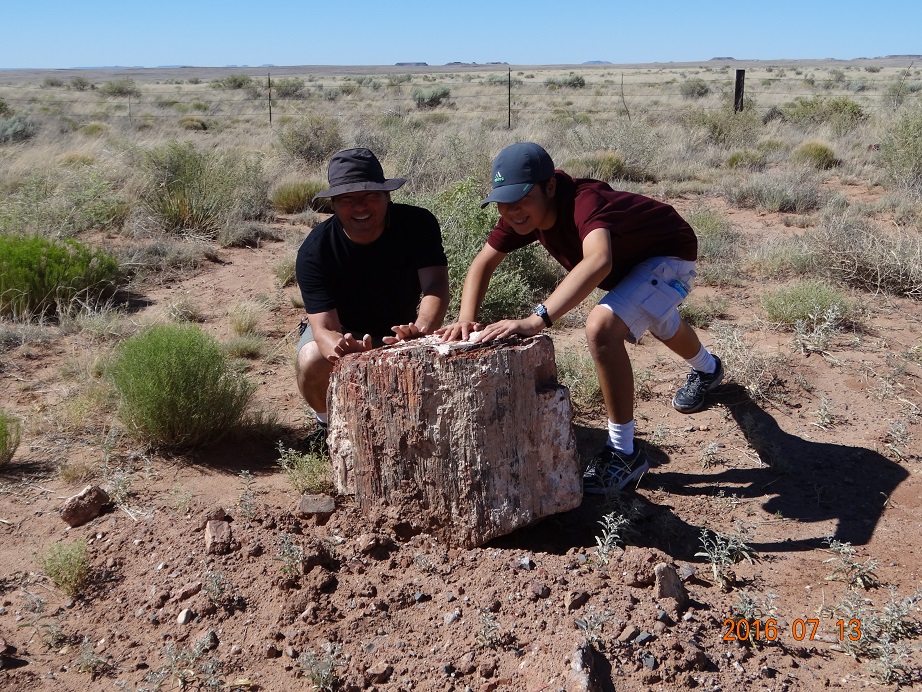 Nathaniel came to help …
No dice …
What we ended up hauling out:
Shown wet after cleaning. Some are in the tumbler and on the vib lap now.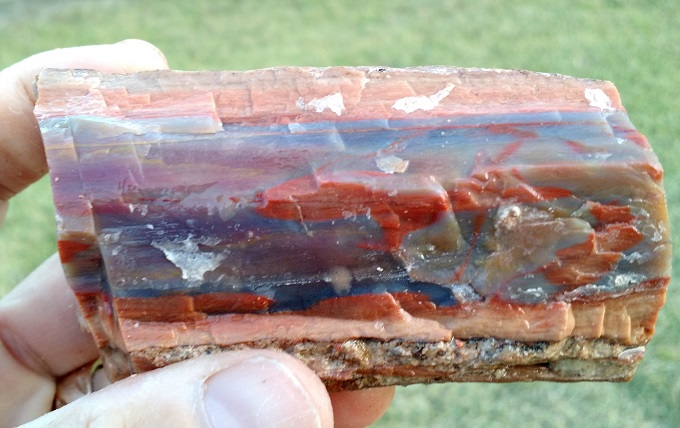 First cut.
Some of you have seen Andrew and Nathaniel "grow up" via forum pics. Andrew is now three or four inches taller than Mommy and Nathaniel is not that far behind ... They grow up so fast.
Barbara also managed to get a photo of a local:
Thanks for checking the thread out.