Post by fernwood on Jan 11, 2019 6:08:55 GMT -5
We were able to partially set up this AM.
Decided to combine both cases into one display featuring both of us. Our works compliment each other nicely. Still have a little more to do, but here is what we have so far.
View from other side of lobby.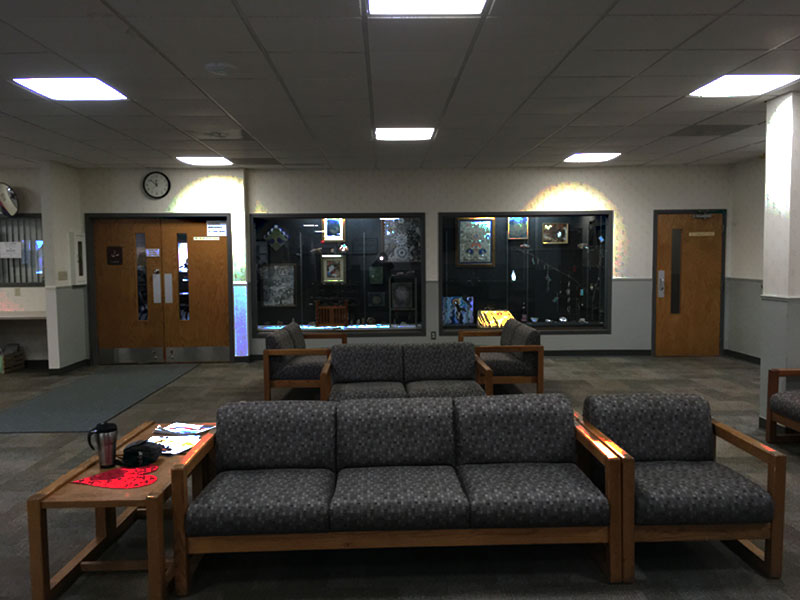 Setting up.
One side of Display cases.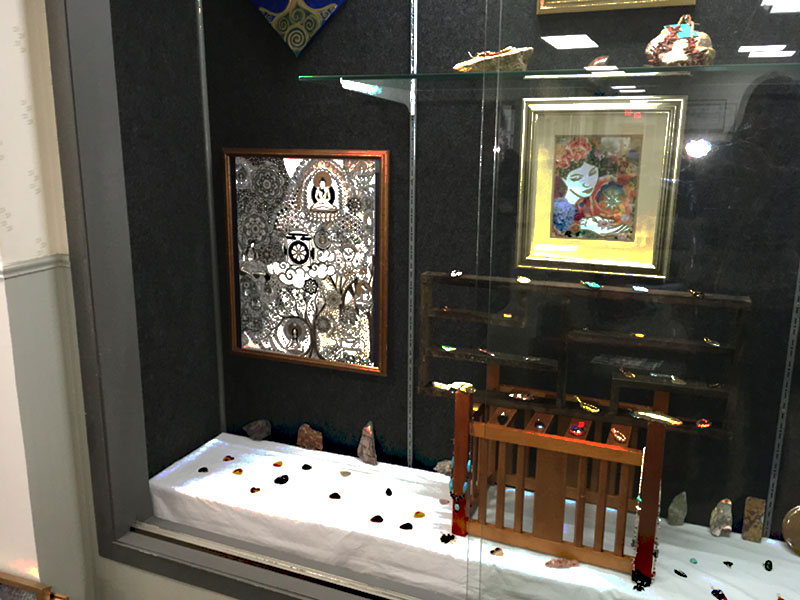 Other side of cases. The gold fabric is draped over a jewelry box that contains more of my items that could easily be swapped out. It also allows us a place to "hide" items for the other to use.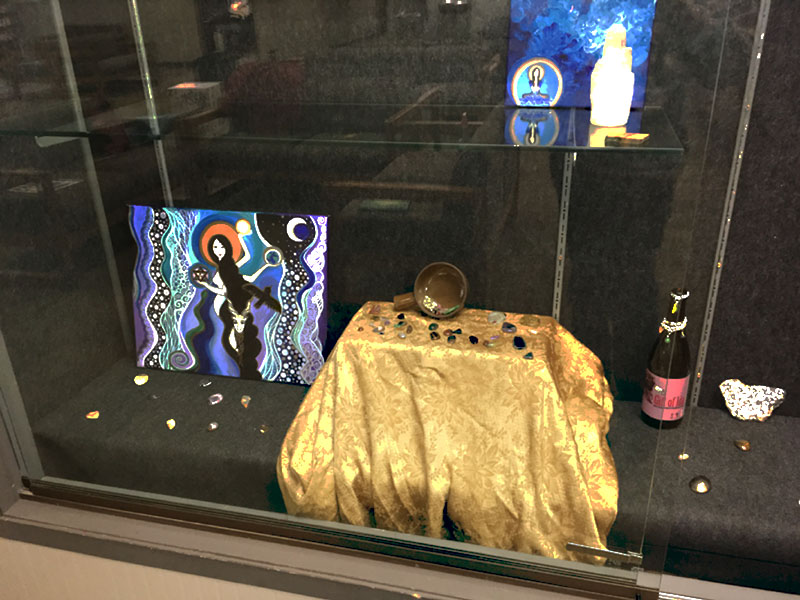 My partner for this will be back later today with more of her items. We will each have a framed description of our works. Mine contains a business card. We each have business cards available at the reception area.
Since we will each be changing items when the other is not available, we have a mutual agreement. Whatever the other does is fine.
Everyone who was there when we were setting up loved what we were doing.
Once everything is finalized, photos will be taken and published in local newspapers. We will each be posting info on our business web pages and on Facebook.
Original posting.
About a month ago I was asked to be one of the two featured artists at the local Community Center for this month. They host classes, meetings and performing arts there.
Was only able to view the display space earlier this week. It is nothing like what I imagined. It is an inset display case, about 20" deep by 8' long by 10' tall. Lighting on top. Locking glass doors. No shelving. Similar to what one would see in a museum.
Thumb tacks can be put in the back and side walls.
Now trying to figure out how to display jewelry and lapidary in that space. Thinking about covering some 5 gallon pails with cloth, using pieces of firewood, an old guitar, some antique pieces and boxes. Hanging some pieces with thumb tacks. Using easel for intro sign.
Of course, some items will be displayed on larger rough rocks/pet wood/fossils. Maybe some tumbled rocks scattered on floor or coming out of a wooden bowl.
Will only have 2 hours to set up due to work schedule. Printer died, so unable to print signs. Need to find some from previous shows.
The other artist is a great friend of mine. We have shared a booth at past shows. Our works compliment each other nicely. She is the person who encouraged that I be invited to display. After my credentials were checked out, it was approved.
This is not a sale, but business cards from featured artist are available at the reception area of the building.
This could be a life changing opportunity and do not want to mess it up with a tacky display. So, none of my show display items will be used.
Will take some photos of the finished display and post here next week.