Post by johnw on Jan 21, 2019 20:26:07 GMT -5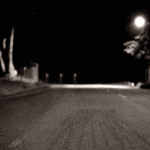 johnw
I can't say unequivocally that it is fossilized larvae but I can state that it is absolutely not palm root.
False marketing is not marketing, it's fraud. One could argue that in our case the lie has no effect on the finished product so it's not unreasonable to say no harm, no foul, but that doesn't change the fact that it's not palm root. If you purchased something marketed as a natural stone and later found that it was altered or perhaps a manmade material and not stone at all, would you be okay with their marketing strategy?
It should tumble fine since it's agate, It is difficult to work with because of the fractures and micropits, but does take a fine polish.
Rockoonz
I certainly agree with your premise that "false marketing is being unethical" no contest there, but that is not my point. My whole issue here is the notion somebody would call a product "Maggot Agate" when there are other terms that could be used that would be considerably more acceptable and descriptive. Final example: Diapers as opposed to baby poop holders, it's all in how it's said and perceived.
I will still effort to get a reading on this material from an "official" source so it can be put to rest. In the meantime I will add this to my specimen collection since I really like the color. It's pleasing to the eye, well at least to my eye ,being I am blind in one eye and can't see outa the other (joke).
Thanks for the heads up on the tumbling. The supplier of the piece shown said I may have issues with the outer layer but the inside should tumble well because they are agate, being, just what you said.
When I said I did not have a dog in this fight, it was true but that has now changed. Reason being, I was at that time bidding on eBay but I have now won the bid. So now I do have a "dog" in the game.
It's the first time I have ever really paid any attention to this type of material, since I have been focused on Bahia's and Big Crazy's, but when I saw this piece the colors really knocked my socks off.
I will post some additional pictures and you can be the judge.........Should I call it "Maggot Agate" or "Eye Candy"
A bit long winded I know,
The next four images are with the piece being wet, the last one is when it's dry
EC1 Dims are 5-1/2" x 2-1/2" x 3-1/2" weight is 1 pound 8 ounces.
As much as I can, I cannot see any maggots.

Cheers, johnw