Post by rockindad on Oct 3, 2021 9:15:12 GMT -5
A couple of months ago it really hit me that my oldest daughter would be leaving for college soon. I wanted to make her something that she could keep in her dorm room to remind her of home. I also really needed something to keep me busy as the realization she would no longer be under my roof was hitting me hard. I don't think all of you daughter's out there know the stranglehold you have on your father's hearts.
I had a large beautiful Carnelian Agate slab that I thought was a perfect candidate. I have never worked with it before and while cutting it I felt it seemed a bit soft so I decided to make some from other materials as a backup. I may have gotten a little carried away.
I hope my work is unique enough that I do not get into any legal trouble with the Ed Most Rock'n Hearts Corporation. Begging for forgiveness
mohs
!
Sizes: For reference, the larger hearts are 3.5" tall and wide, they are seen in the middle of many of the pictures. The smallest go down to about .75" in the smallest dimension. The upper end of the size spectrum was really pushing the limits of our equipment. All cutting and rough shaping was done on a tile saw. From there I went to our saw/grinder combo machine, which has a 1" x 6" cheapo diamond wheel, for fine tuning, rounding the edges, doming of the smaller pieces, etc. Due to the body of the combo machine 3.5" was the max I could do due to clearance issues. From there they went into (as one batch) the UV-10 vibe. I have done larger pieces and slabs in this vibe successfully where I was not concerned with the final shape. On some of the larger hearts you can see flat spots on some of the curves caused by excessive friction between the piece and the wall of the vibe. Live and learn.
Overall, I am happy with the results and will surely make more down the road. It became rather addicting. Sorry for so many pictures.
The whole group, pretty sure I got them all in here: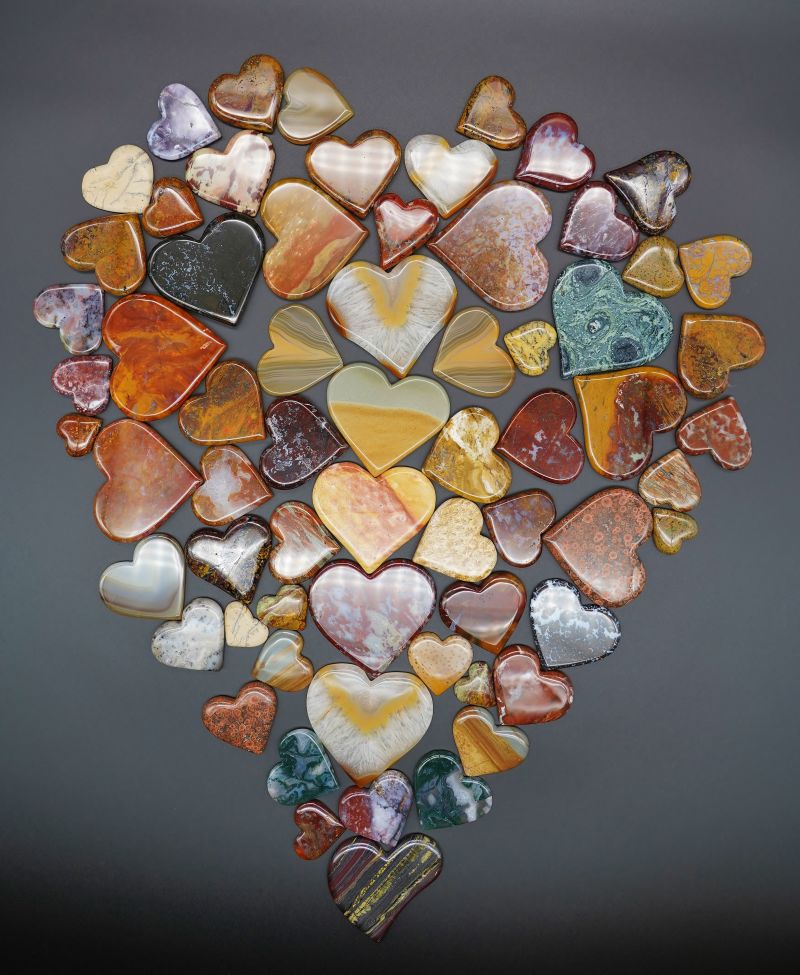 Group 1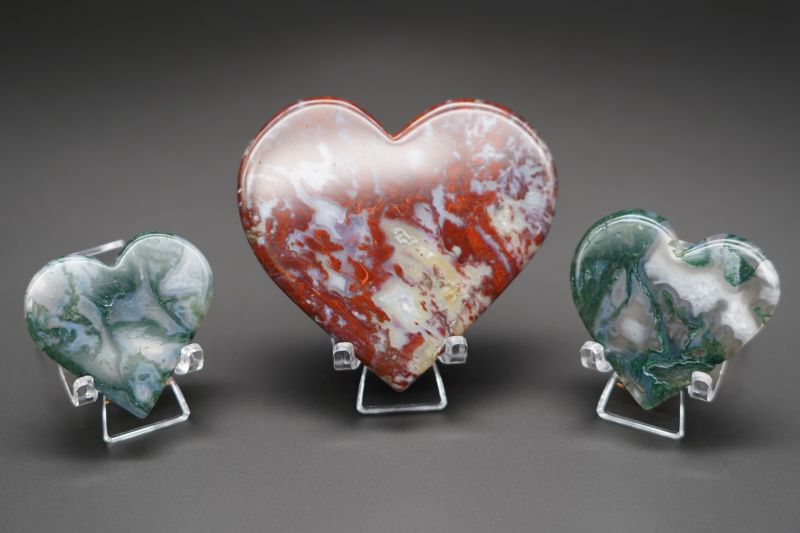 Group 2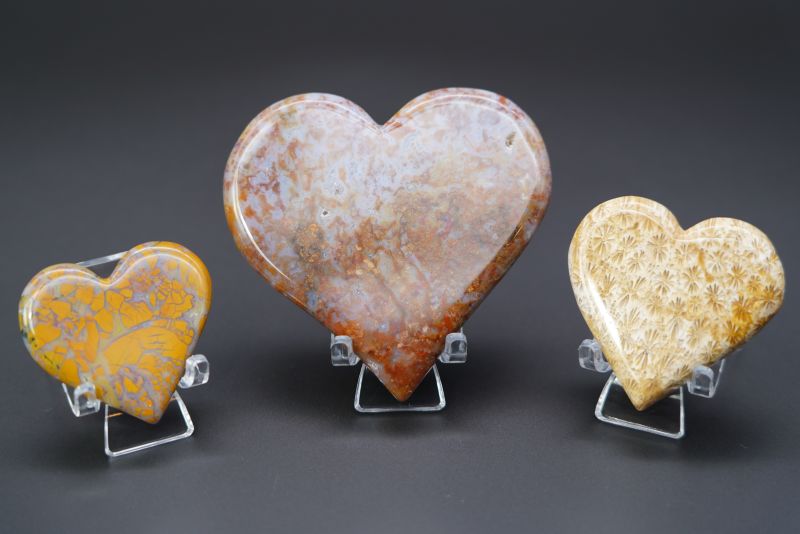 Group 3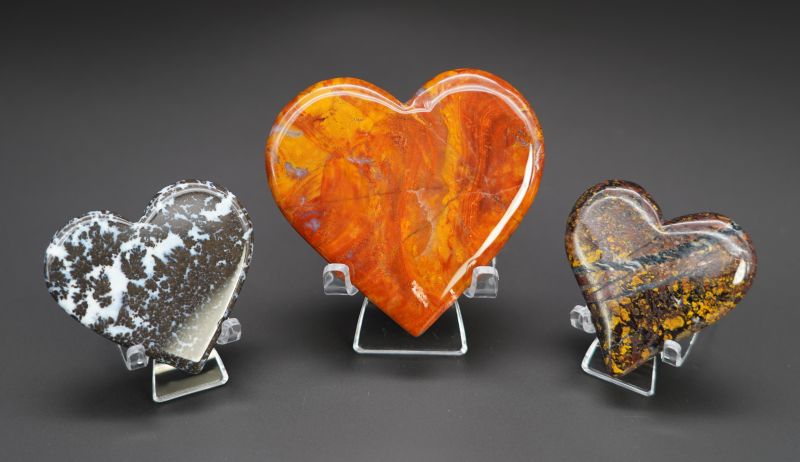 Group 4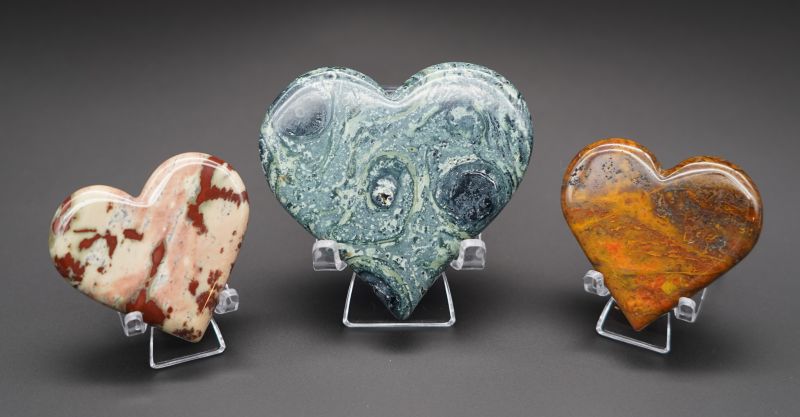 Group 5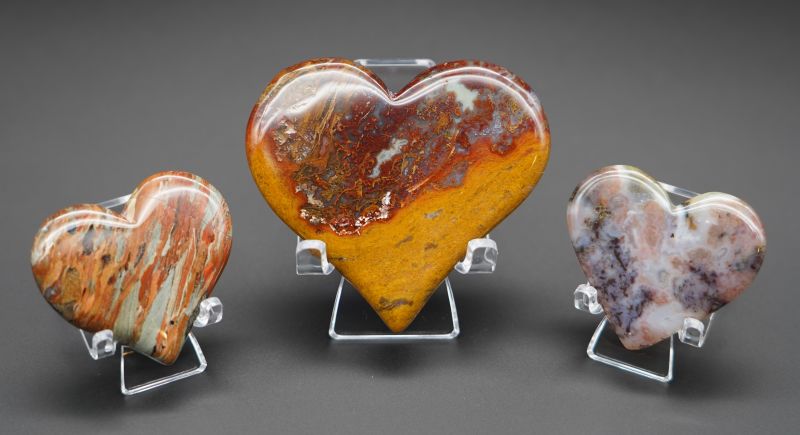 Group 6: These Carnelians are the ones that started it all. Note the flat spots developed in the vibe.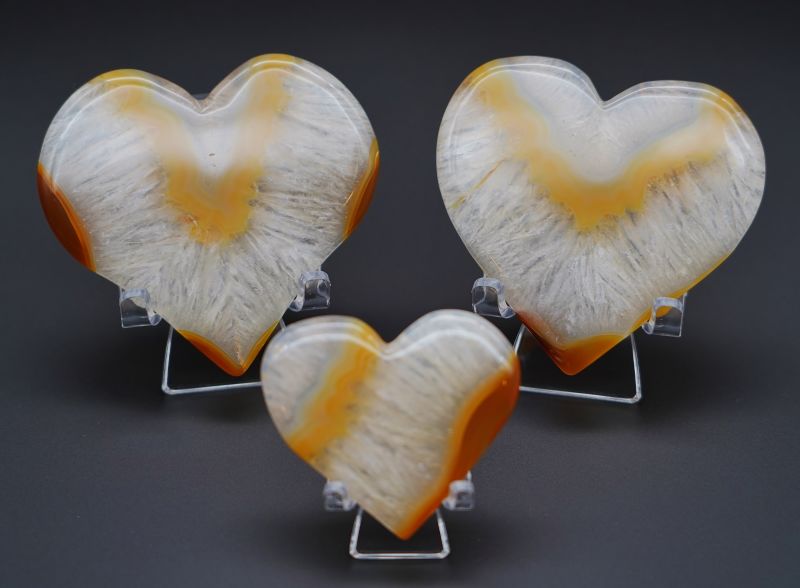 Group 7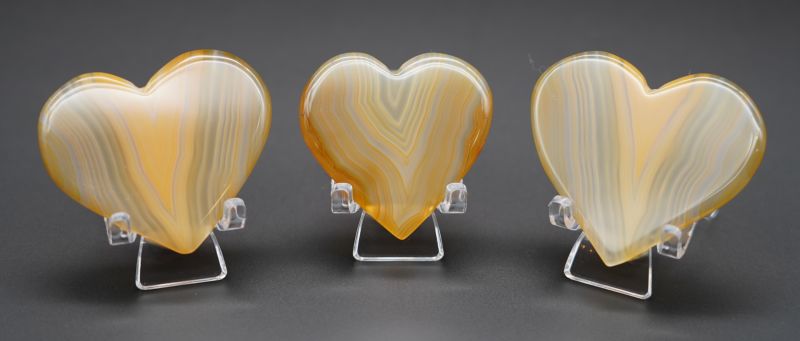 Group 8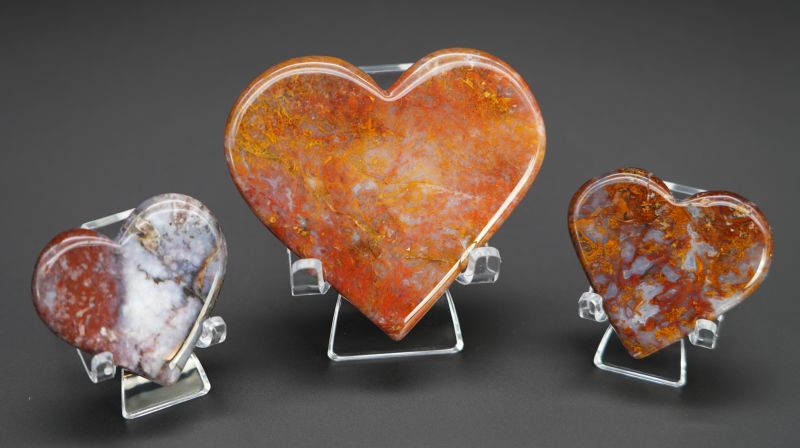 Group 9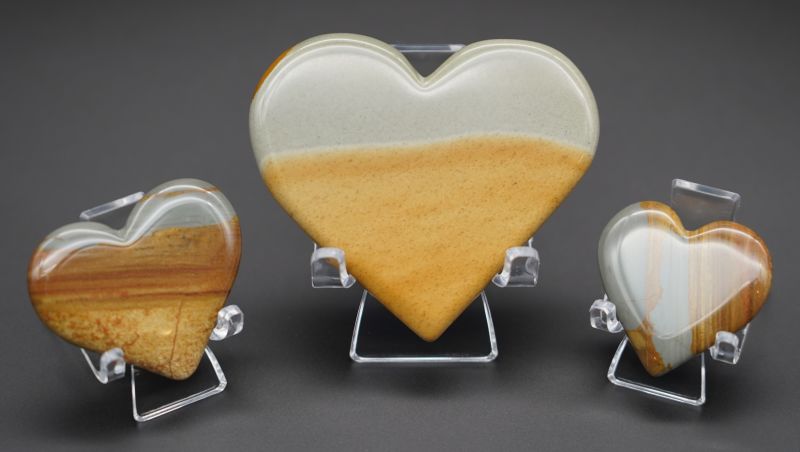 Group 10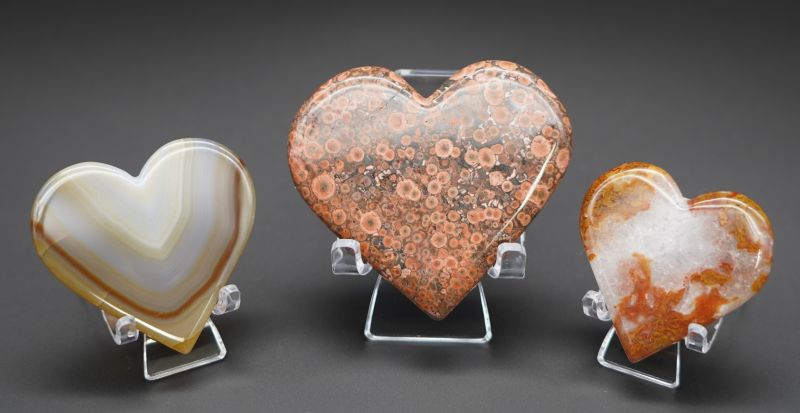 Group 11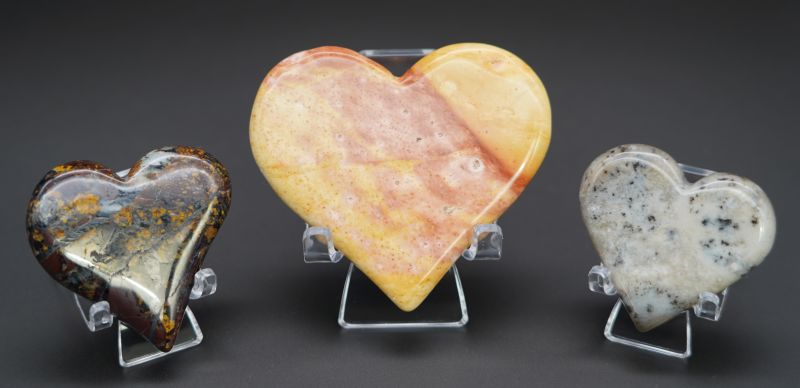 Group 12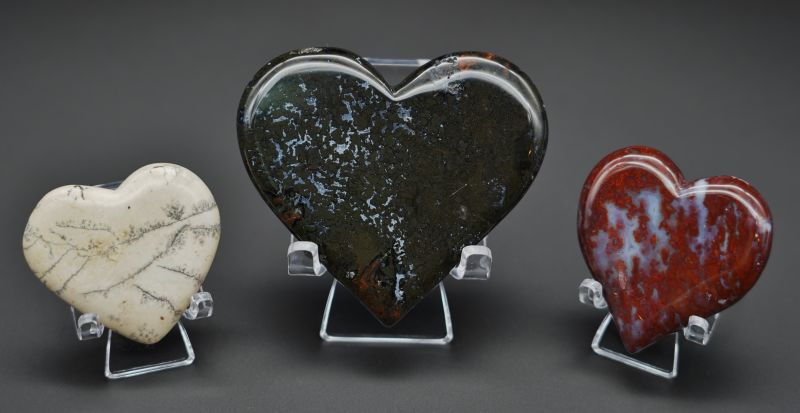 Group 13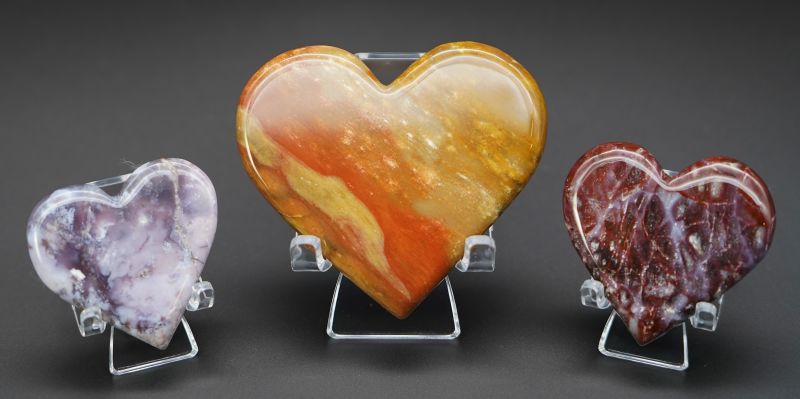 Group 14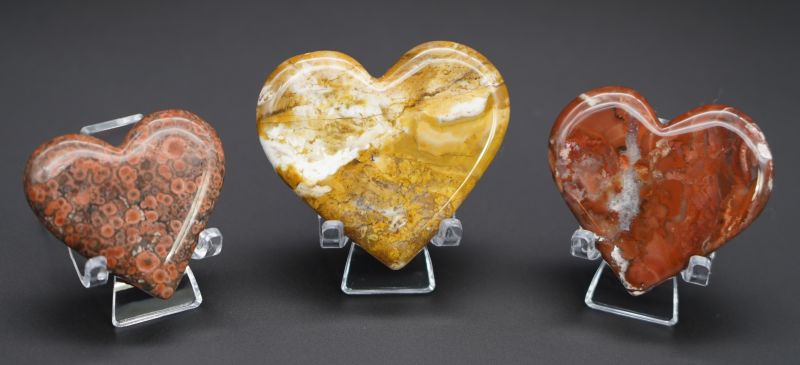 Group 15: The Brecciated one in the middle started out as a random tumble that was looking like it could be a heart with a bit of work. It is about 3/8" thick and between being rounded on all sides, the concave and convex curves will not stand up.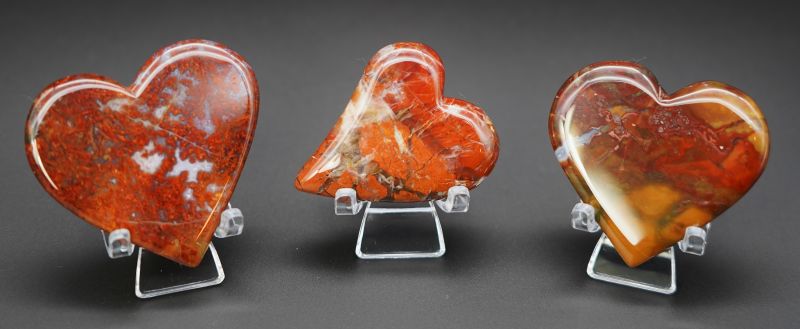 Group 16: This was a literal heartbreaker. It broke on the right side during grinding. I was having a mindfunk and just couldn't get the shape right so I walked away and ended up running it as is. Hoping I was being too critical, I asked my wife what she thought of it. She said "Someone will probably like it". Ouch. I have a new shape in mind now so this will probably be set aside for when I do another batch.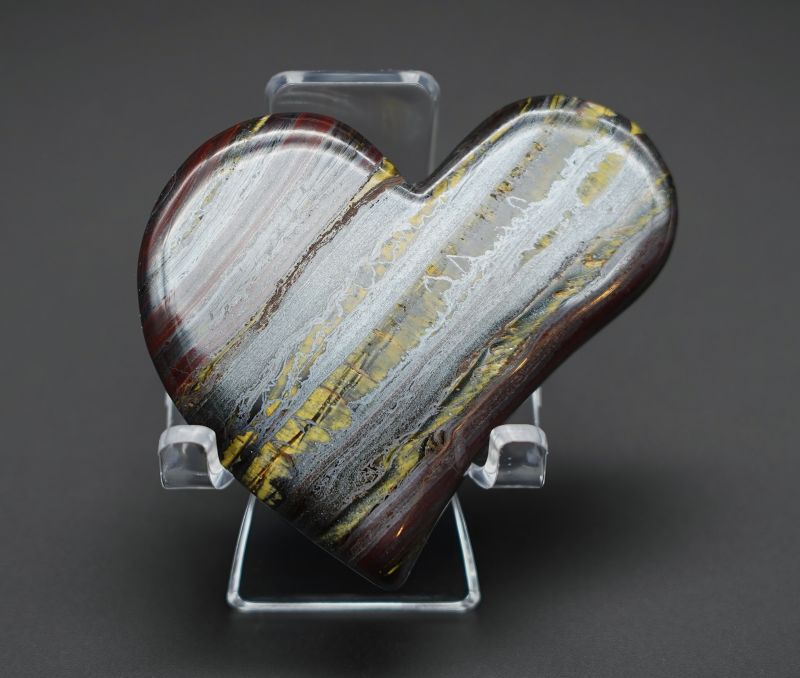 Group 17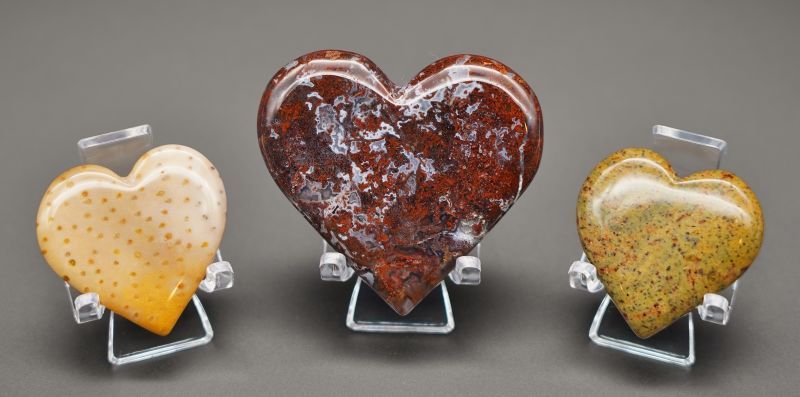 Group 18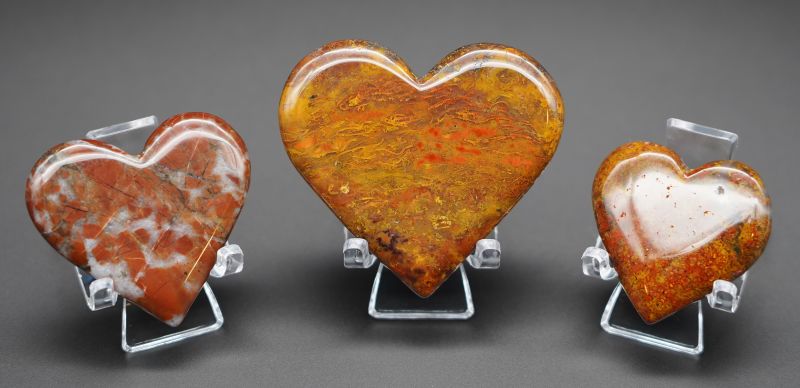 Group 19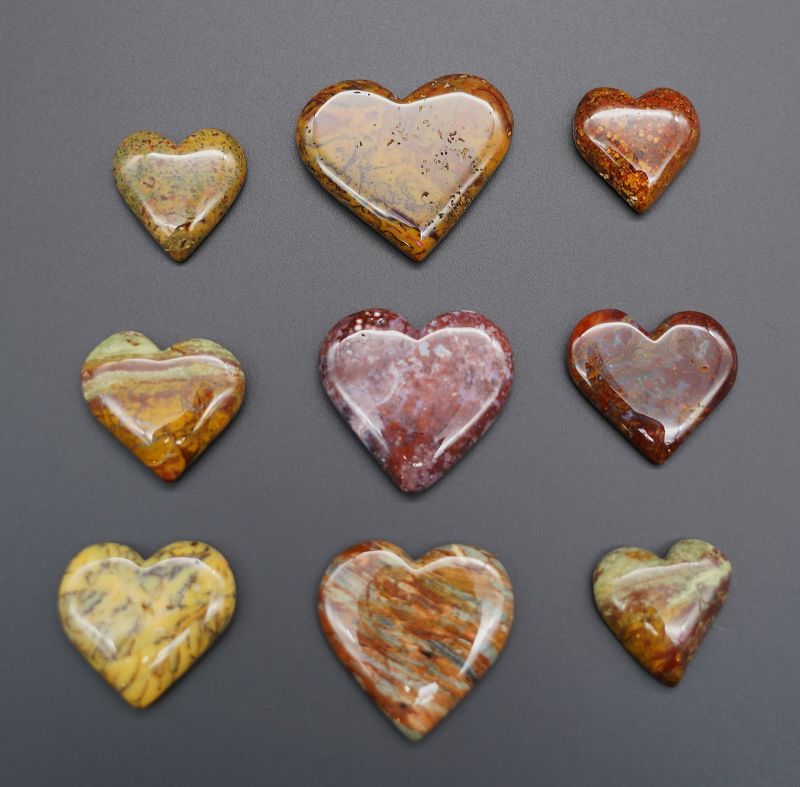 Fail: Broke right before polish.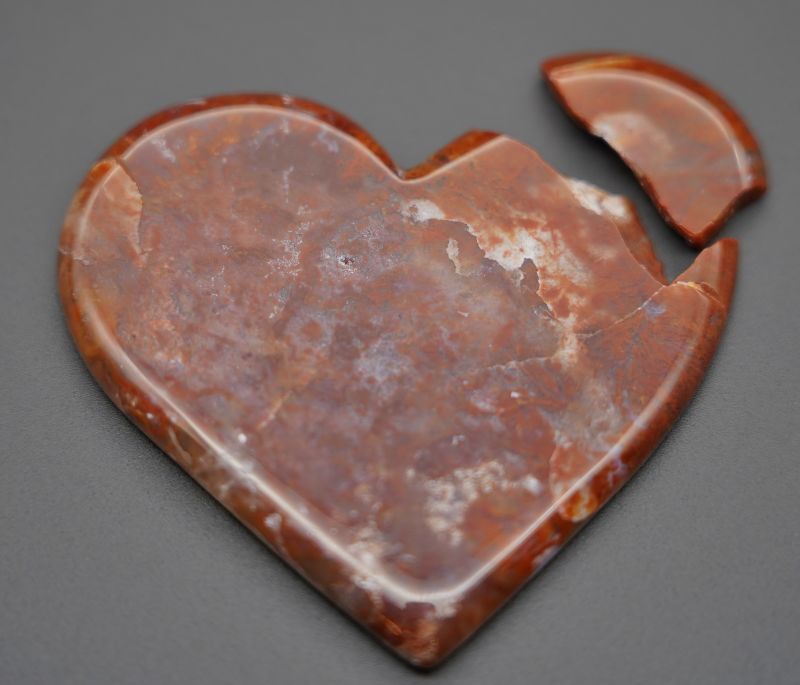 Thanks for looking!