Post by Drummond Island Rocks on Feb 3, 2019 14:14:20 GMT -5
Living in a suburb in the Metro Detroit area adds a couple challenges to large quantity clean outs. For the last 7 years I have been running on average about 36 pounds every week in stage one. That's about 350 weekly clean outs of experience. The first issue is that living on a 100 ft x 300 ft city lot does not leave many options for grit disposal. The second issue is the cold weather months in my location. To handle the grit disposal I have a single 2 ft x 2 ft hole dug about 1 ft deep next to my house. I have used that same hole the entire time I have been tumbling. I remove the grit from the hole a few times a year with a shovel into buckets that go out in my weekly garbage after being left to harden. To minimize how much grit actually goes into that hole each week I have a total of 4 buckets that are used in the basement clean out process. Bucket #1 is clean water for rinsing. Bucket #2 is the one with the colander on it that the rocks get rinsed into, After the rocks are rinsed into this bucket it sits until the next week allowing the grit to settle. Bucket #3 is the bucket that bucket #2 is dumped into at after one week of settling. Bucket #2 then gets carried outside and dumped. Each week bucket #2 will have more and more settled sludge accumulating. When bucket #1 is about half full of thick sludge it gets replaced with a new bucket #2 and the full sludge bucket becomes bucket #4. Bucket #4 pretty much sits in a corner for a couple months until it has hardened and then it goes out with the trash.
I have tried using a stage one slurry thickener exactly one time. For my clean out situation the negatives far out weighed the positives. Thicker slurry meant 3 times the amount of water to rinse and 3 times the amount of time. All that extra rinse water and the thicker slurry just meant more buckets of water being moved and way more sludge clogging up in the pit. If I lived on acreage in year round good weather I would probably have a different opinion.
Here are my 3 12 pound barrels after opening this morning. 6 days in 46-70 (1 cup per barrel). Zero grit remaining.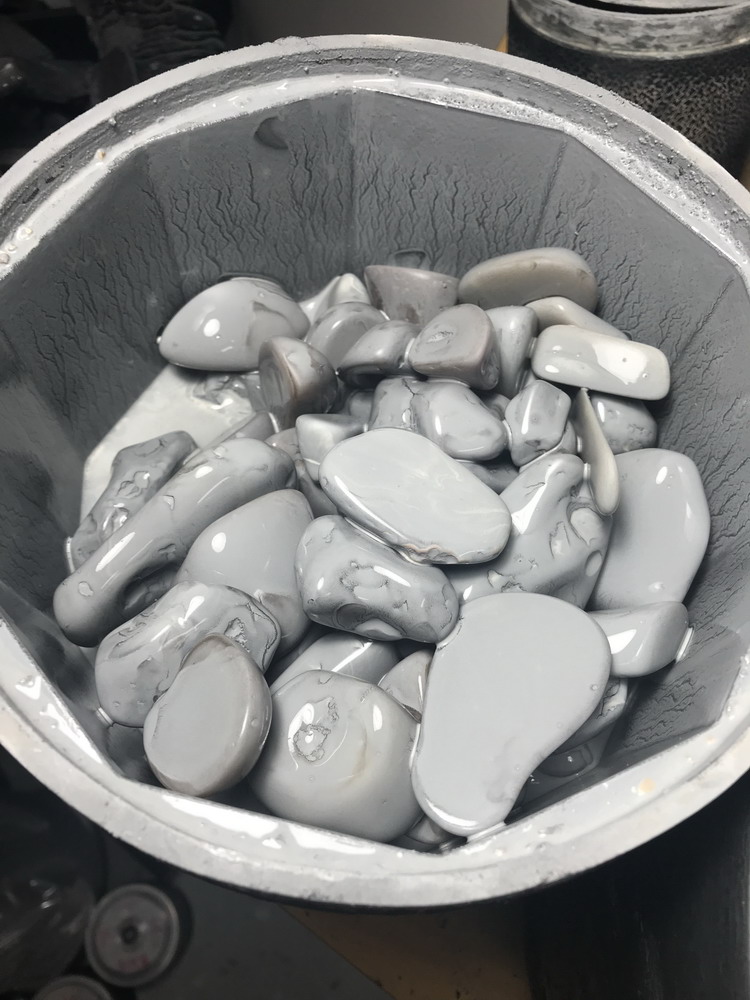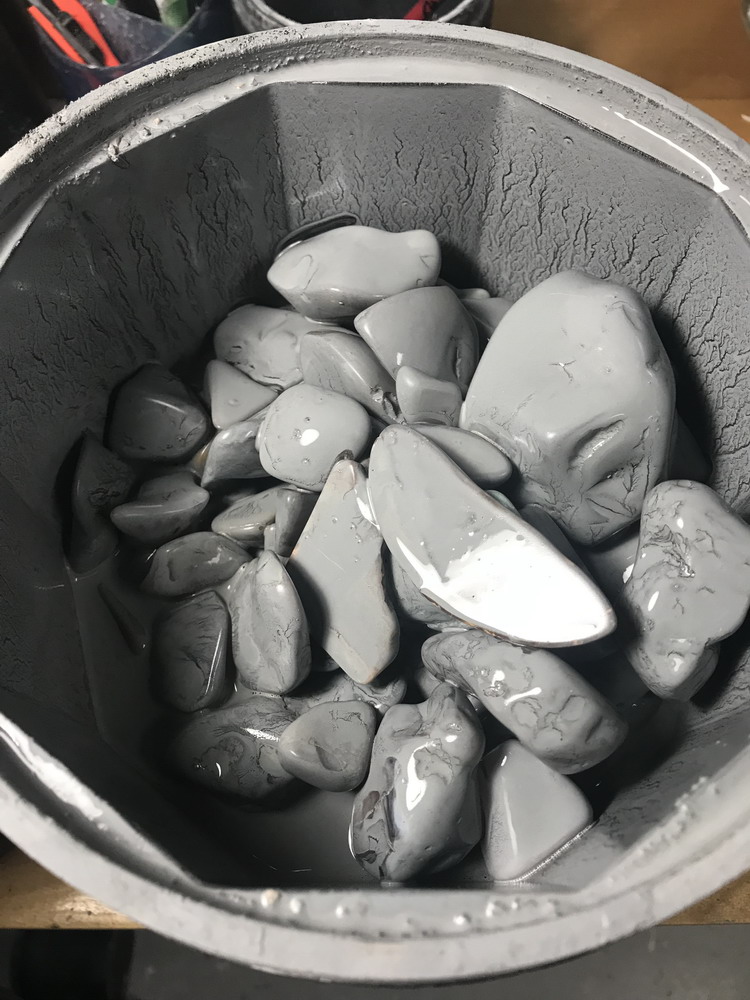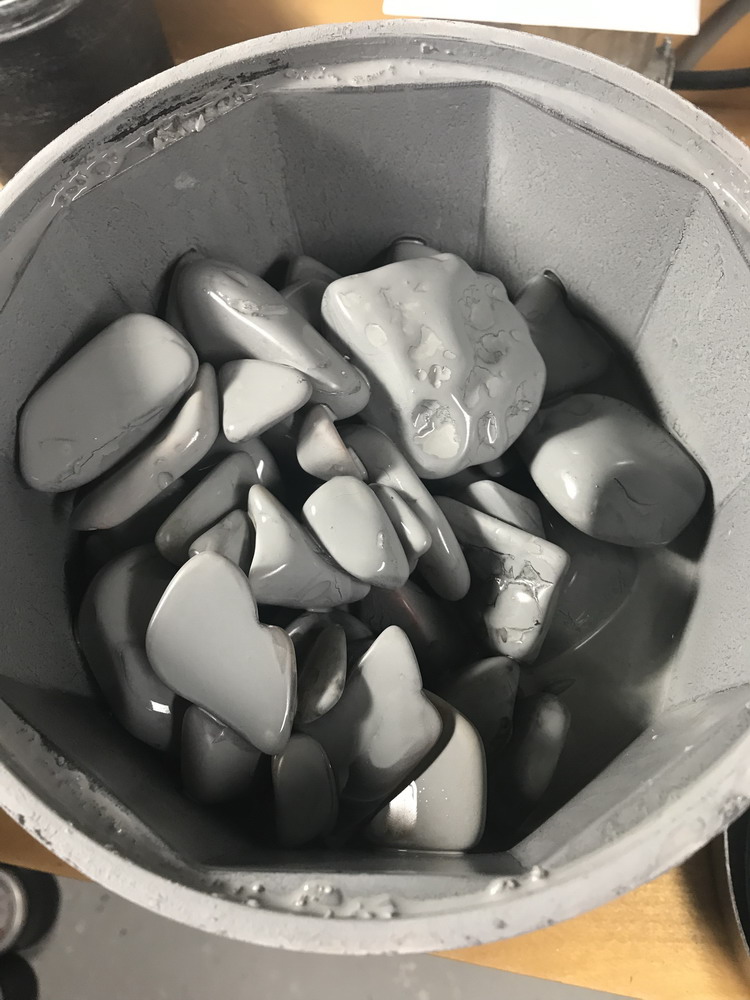 I set my stop watch before doing the rinse. Here is how long it took to thoroughly rinse all 36 pounds. Under 4 minutes.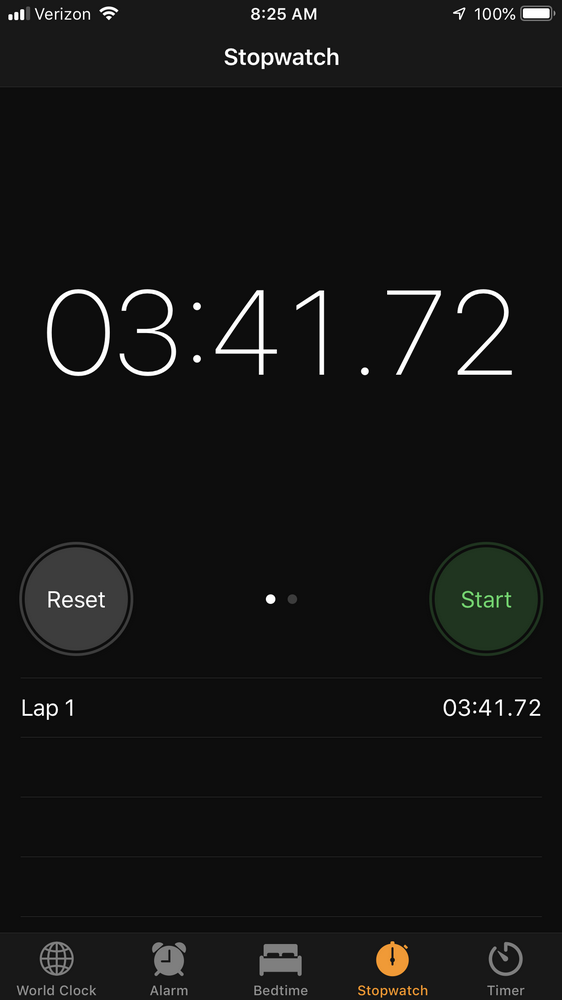 This the my rinse bucket after the clean out. At the very most 2 gallons of water were used.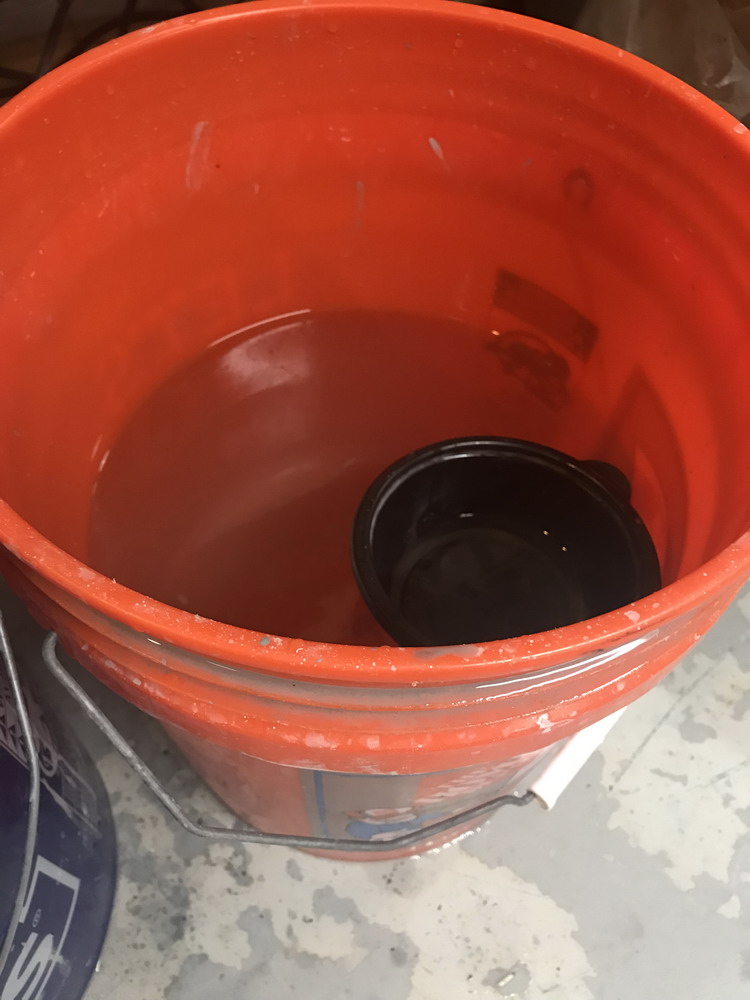 These are the rocks after the rinse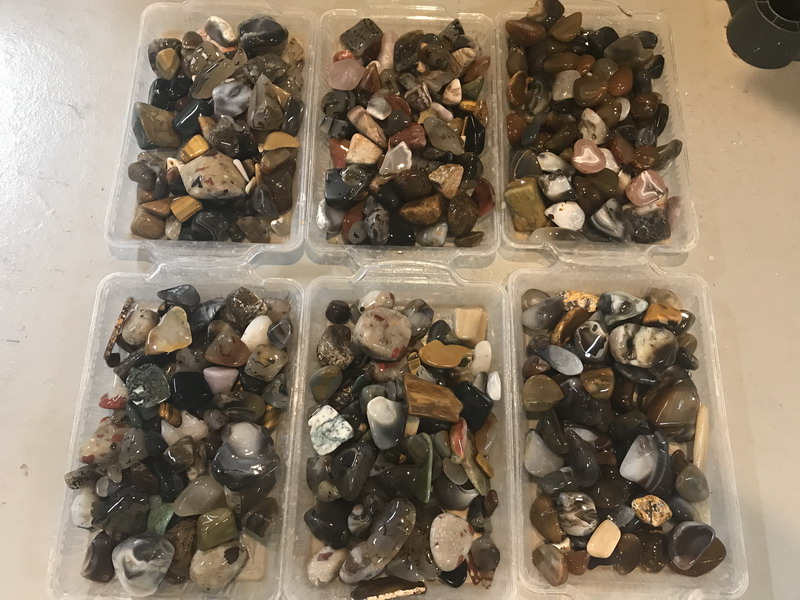 This is my 4 bucket system. Bucket #1 on the left then bucket #2 and so forth .... (bucket #4 is shown all dried out and ready to go in the trash)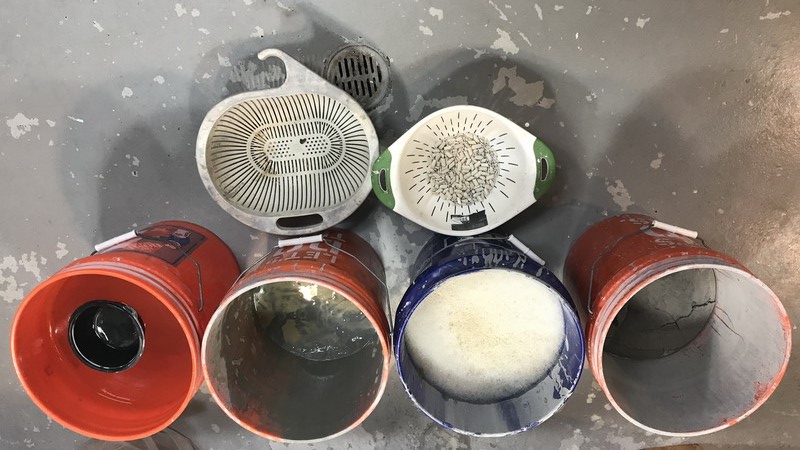 Thanks for looking
Chuck