Post by 150FromFundy on Feb 5, 2010 18:50:35 GMT -5
I finally changed my grinding bit to a groove bit and decided to post a few pictures of my first attempts. I've recently posted How to Drill a Pendant, and this hopefully will be a good follow-up on another way you can finish your preforms into pendants.
For this, you will need a Gryphon Grinder or equivalent. This is the Groove Grinder from Gryphon Corporation. It retails for $13.95. I have no idea how long it will last.
Grooves are cut in polished preforms. The wire will fit into the groove and cover any visible areas that have been roughed up.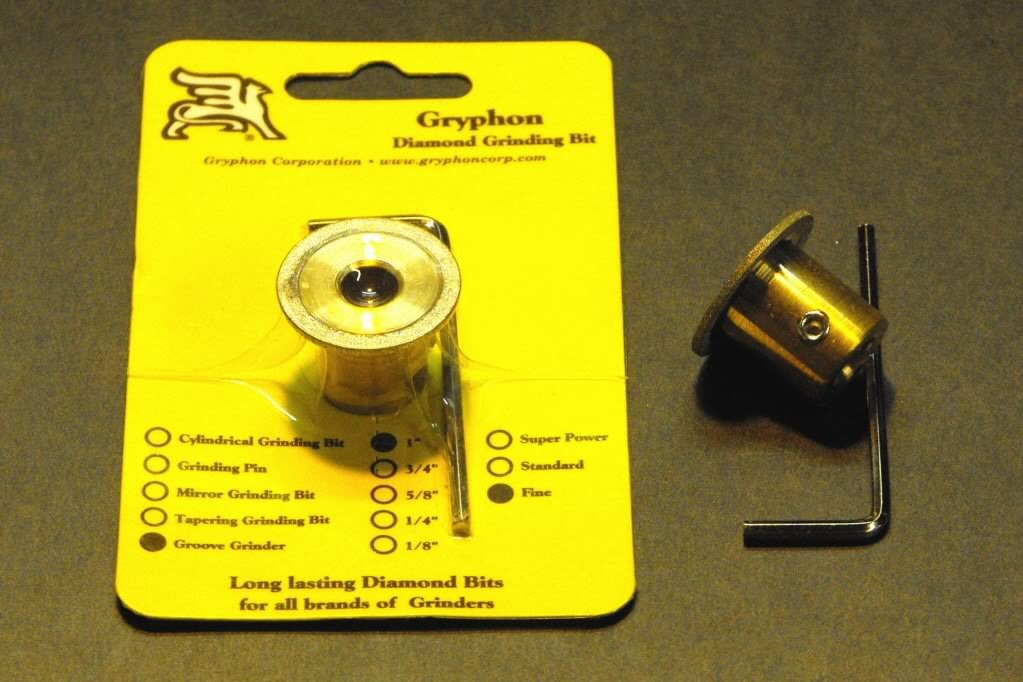 You need to make a little height adjustment of the Groove Grinder on the arbour. If your preforms are not perfectly uniform in thickness (like mine), centre the Groove Grinder on the thinnest part of the preform. If your preforms are perfectly uniform in thickness, simply centre the Groove Grinder.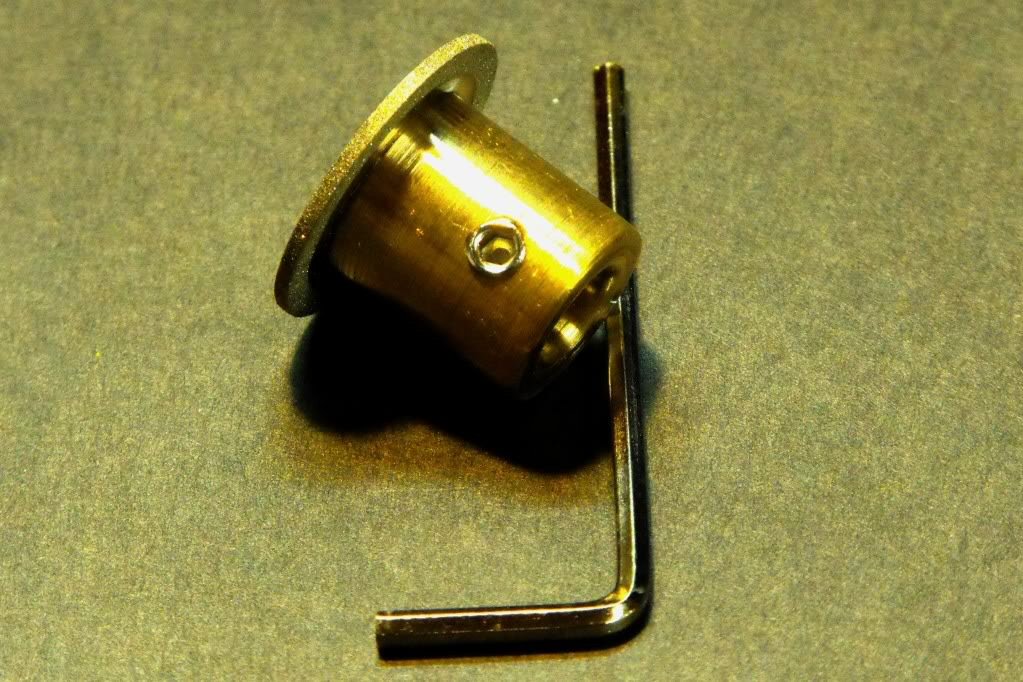 Start up the spin cycle. Ooooh, look at all that water! The pump is available only on the Gryphon Twister. The previous two models use a drippy sponge. This is a really nice feature!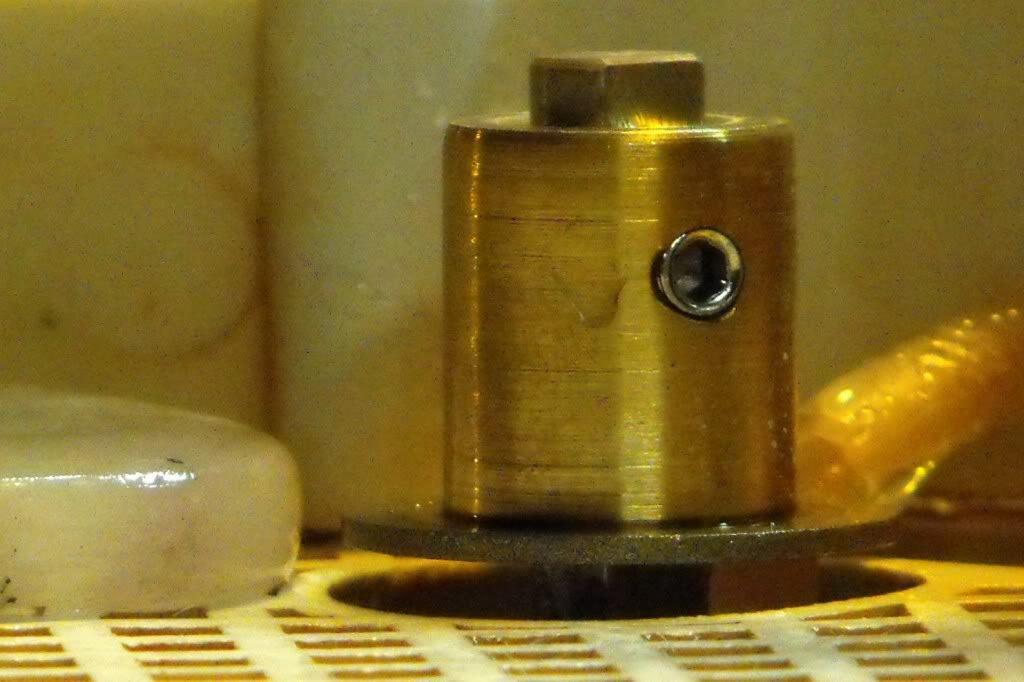 When grinding the groove, apply minimal pressure. Rotate the preform around the Groove Grinder making a very shallow cut with each rotation around the bit. It should take several rotations around the bit to cut the groove deep enough for the wire to be flush. Have a piece of your wire handy to check the depth of the groove periodically. It should take 2 to 3 minutes of grinding and checking to finish the groove.
Here are my first six attempts. Two Rose Quartz, two Lavender Blush, one Smokey Grey and one Banded.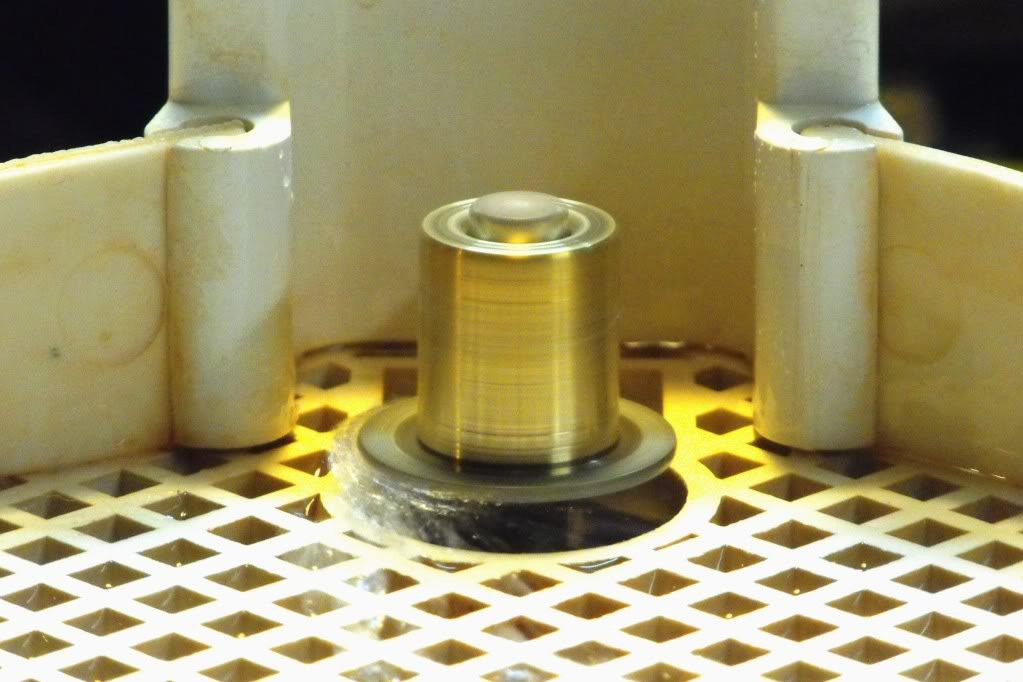 From what I can tell (and I am completely new at this) the art is in getting the depth of the groove perfectly uniform all the way around the preform. If the groove is too shallow, your wire will project. If your groove is too deep, your wire will be buried.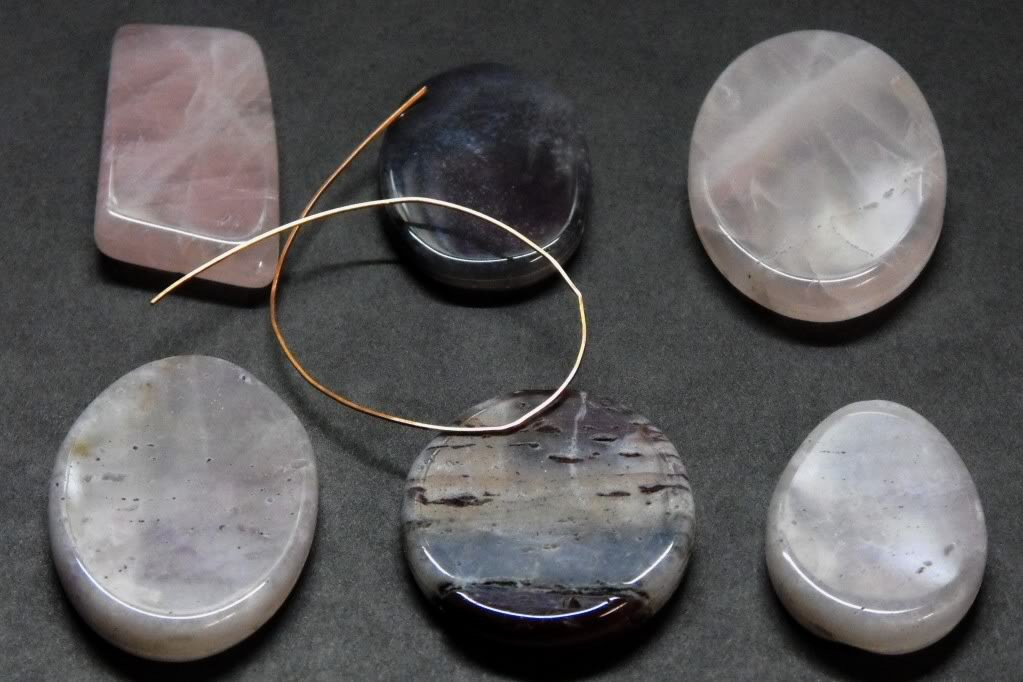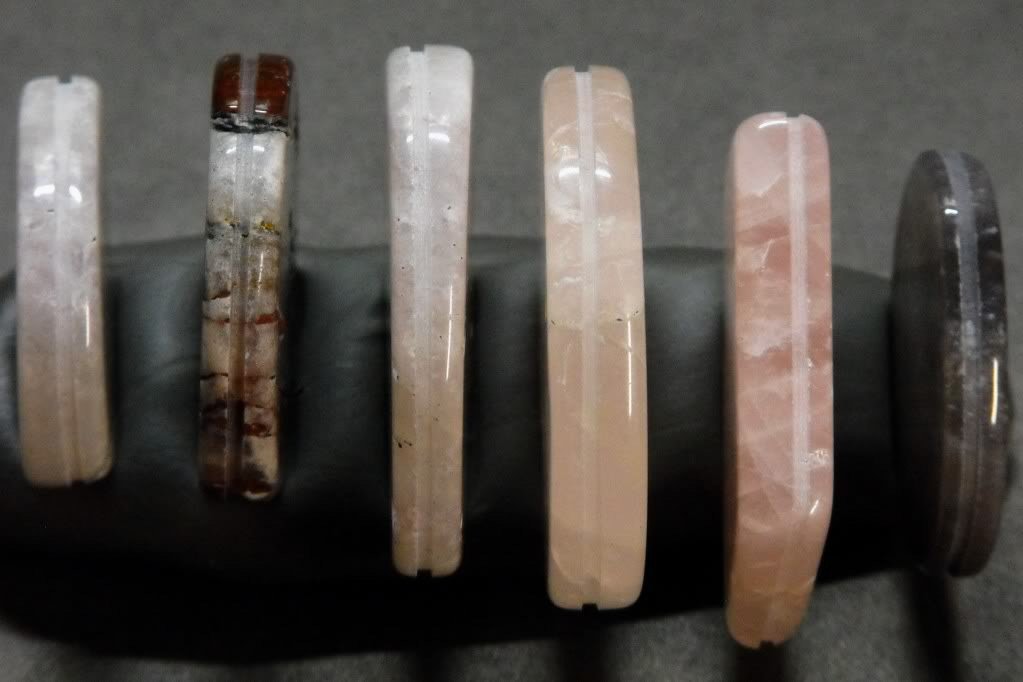 This is where I recognize and salute the talents of Adrian who has created a comprehensive post on how to wire up the groove wrap.
forum.rocktumblinghobby.com/index.cgi?board=wwp&action=display&thread=30091
I will be reading Adrian's post myself this weekend in an effort to finish these off. But for now, it's time to get back to the grind (groove grind that is).
Darryl.