Post by Peruano on Jan 28, 2013 15:00:17 GMT -5
A couple of queries have asked for more details of this home made saw. First let me say, I resurrected it, but did not build it, especially, any of the quality components. In fact it was the expertise of this forum that helped me appreciate 1. that I had a homemade saw (I had never examined a slab saw with a critical eye); 2. that nearly everything on it that did not have diamonds glued to it, or have threads was largely handmade by a talented builder and 3. that it was a functional 12" saw (it came to me with a badly bent 10" blade) once the rust was removed with much elbow grease, wd40 and steel wool.
The vice was literally hand forged rather than cast as evidenced by the way the sides curve around the carriage platform.
The carriage supported by concave surfaced wheels with bearings rides on rounded rods (rails) and has a second set of less elaborate wheels below the rails to prevent the sled from lifting off the rail in the event of a bind. The sled is driven by a threaded drive shaft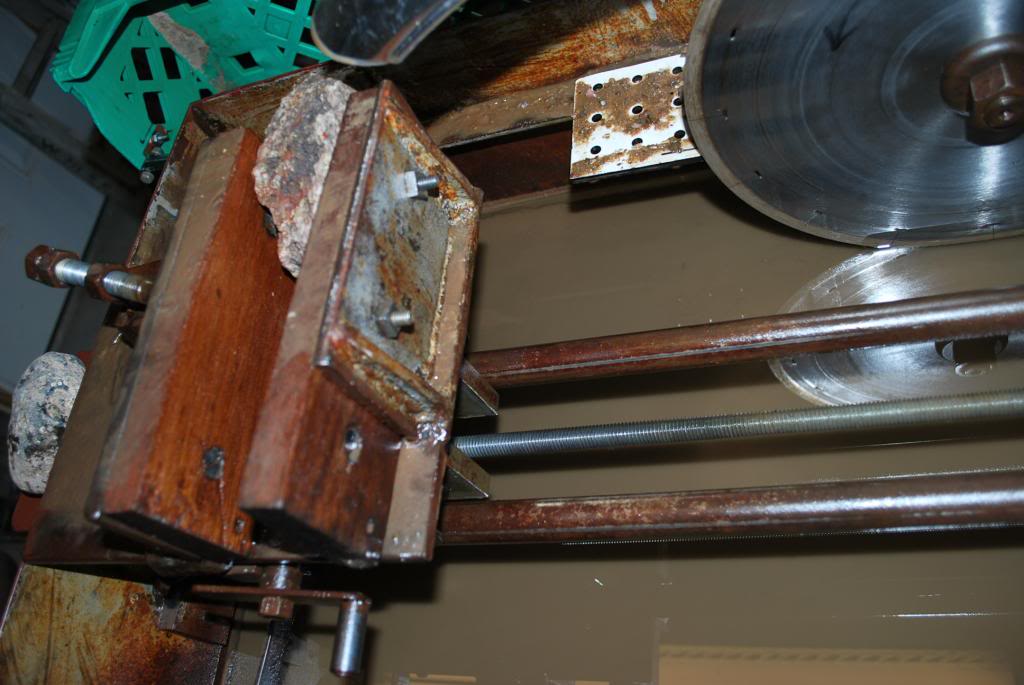 which employs a split nut and spring vice controlled by a handle on the right side of the saw bed.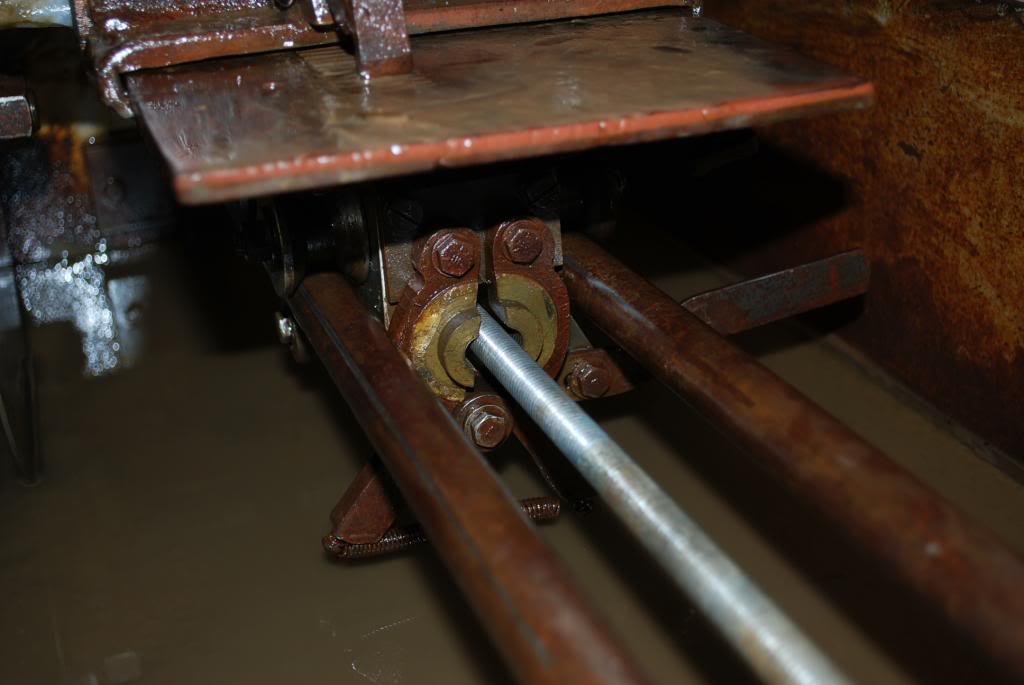 The drive gearing from the original drive alignment to the middle of saw bed result in a considerable step down of speed (about 1" per 5 minutes longitudinal movement toward the blade. This drive mechanism may have been borrowed from WWII aircraft manufacturer or similar civilian applications (washing machine parts). The lateral movement of the vice to control thickness of the cut is a standard threaded crank but can be locked with a set screw visible just back of the crank.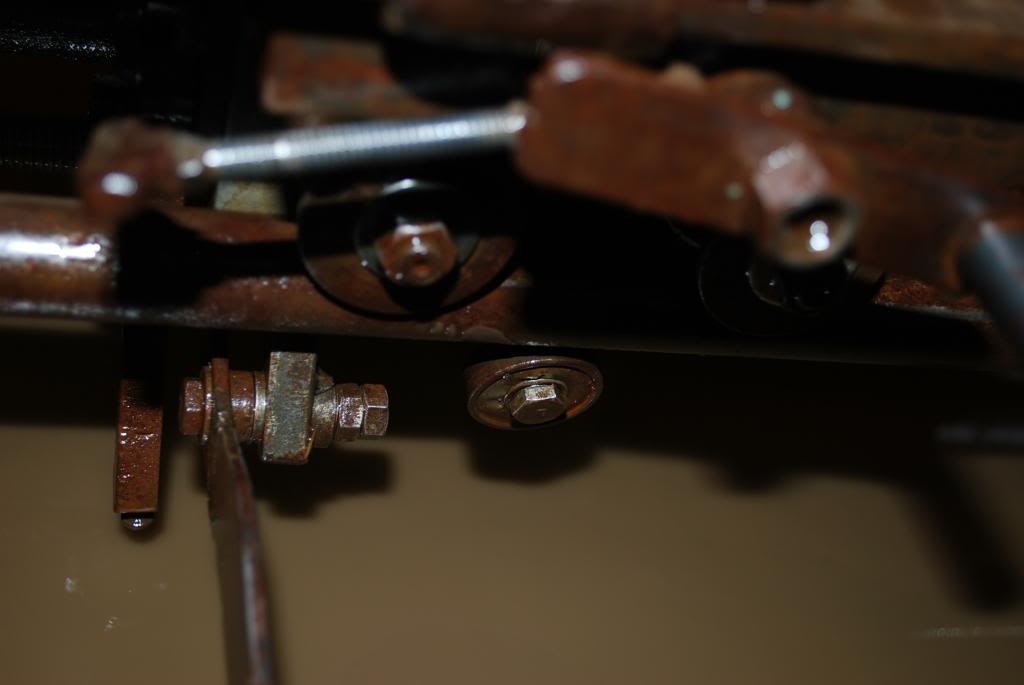 While they are hardly things of beauty, the Seal Master arbor bearings are all equipped with grease zerks, and can be adjusted forward and back and shimmed from below to facilitate blade alignment. Alas the arbor must be loosened and lifted to install new belts (something I've avoided to date).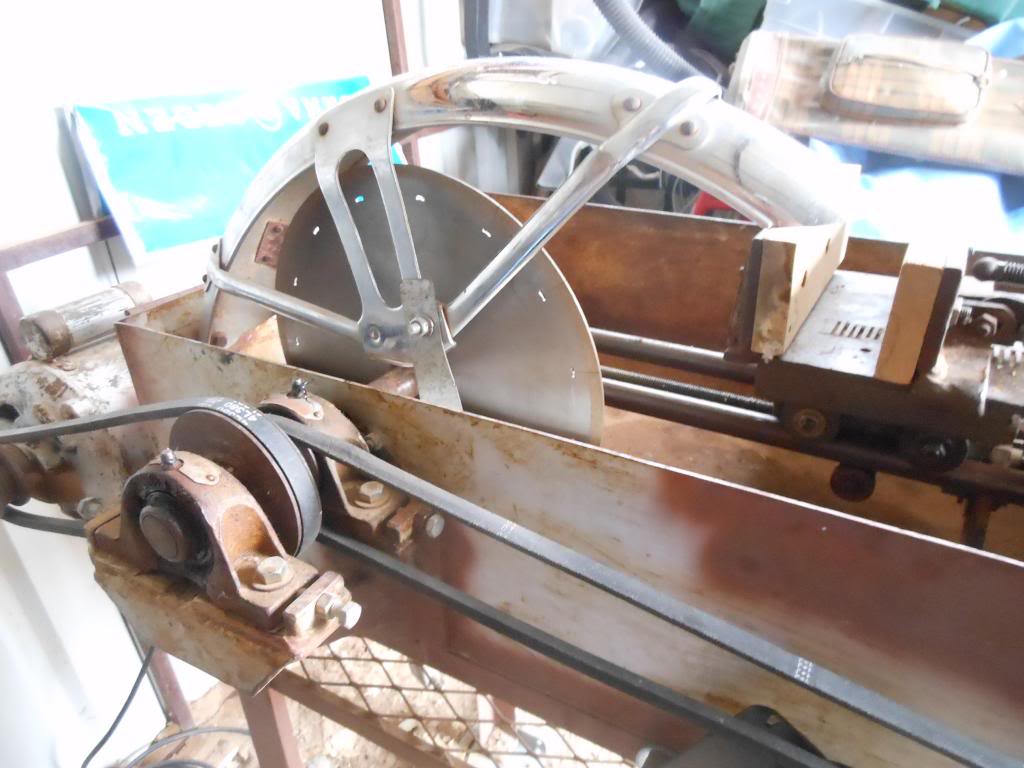 Belt adjustment was problematic when it came to me and I added an idler pulley on the sled drive belt,
and modified the motor mount on an inclined and hinged platform further enhanced by a weight from the end of the motor mount (ideally this would not have been necessary but belt length prevent my moving the motor further out on fulcrum).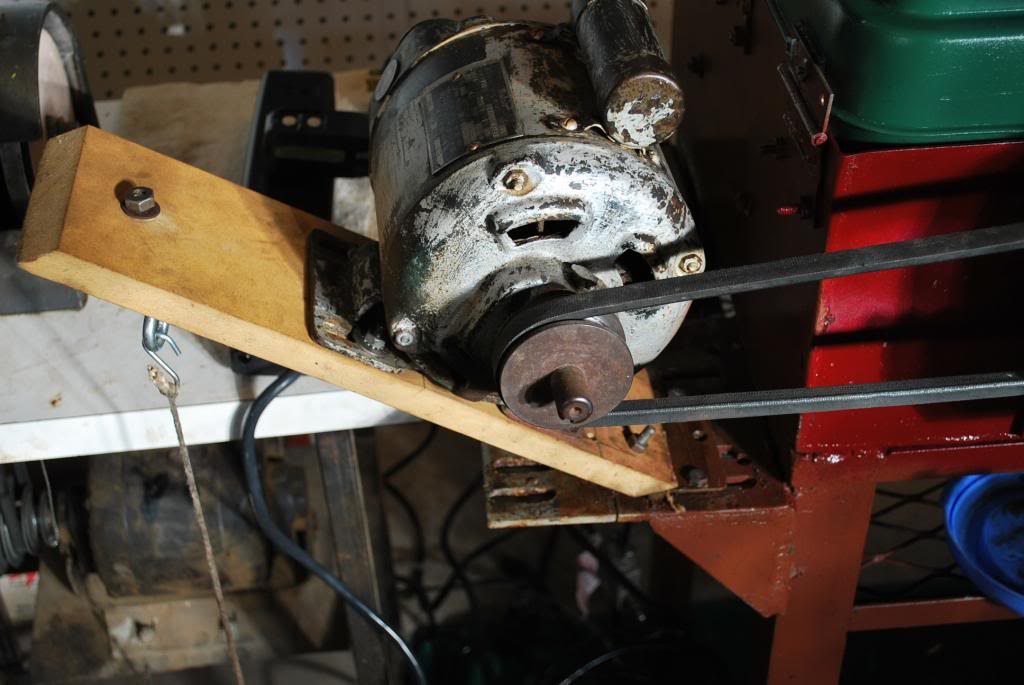 Besides, adding blade, mineral oil, blade guard, plastic cover, and belt guards, I've only cleaned and adjusted the original fabricator's product.
I realize these photos may be lacking for those who might need details and would be willing to respond to specific queries as they might arise.
The saw has now cut many dozens of slabs with only a few problems (related to lack of operator expertise in clamping irregularly shaped rocks in the wooden padded vice jaws), - I'm advancing in this realm and using more stubs with rocks glued on once a flat surface is available. I hope this answers some of the questions posed.
All in all a great saw for one that was free when I bought a 7" trim saw for $100. I'm still having fun. Tom