Post by Bikerrandy on Jan 14, 2014 16:13:47 GMT -5
Here's how I do it, really simple actually.....
First you'll need these......
Slab for backing should be cut thin, 1/8th inch seems to work best. I used Brazilian white agate, cut 3/16ths inch thick and then I grind to 1/8th inch thick.
Cabochon, grinded thin enough to see through. This one will require further grinding later.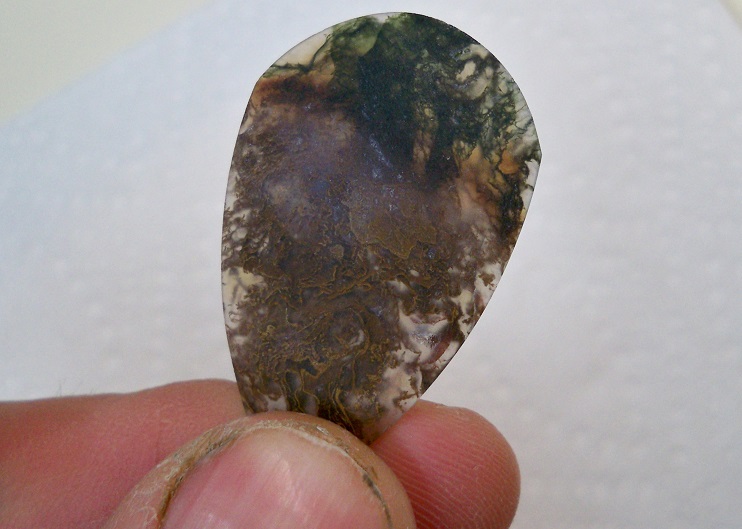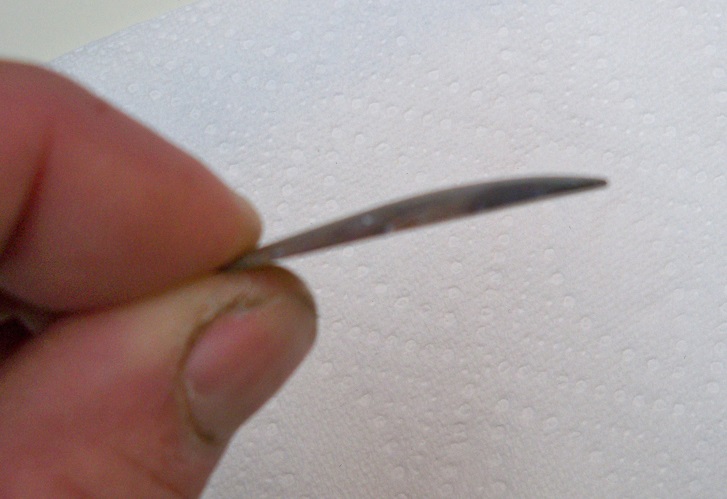 Epoxy, I use 330. It can be purchased from any supplier, I got this from Rio Grande I think....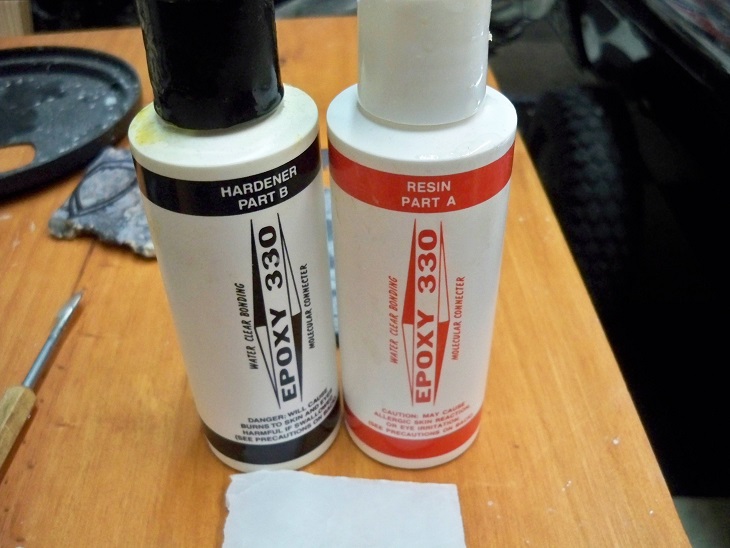 I mixing stick (screw driver or popsicle stick will work) and something to mix on (I use a coffee container lid) ......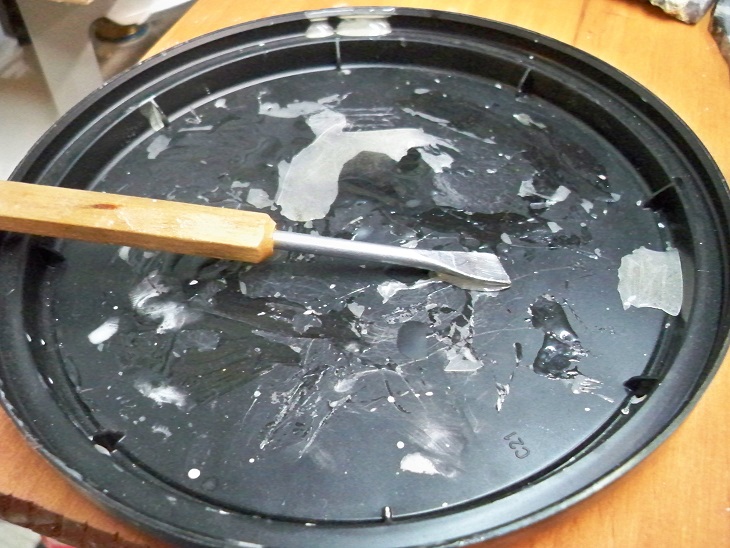 First we dry-fit the cabochon to the slab to ensure that the two mating surfaces are flat together...
Next we mix the epoxy (it comes in two parts) but not before putting on gloves.... don't get this on your hands!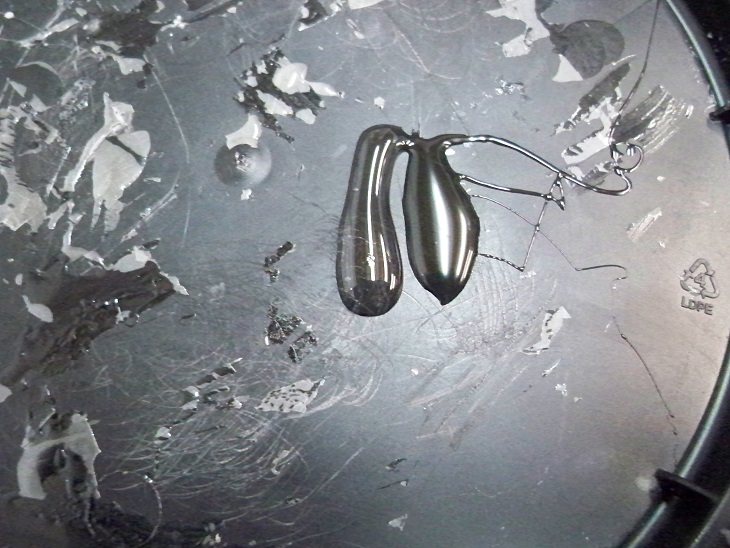 Next, spread a nice thick coat of the mixed epoxy on the backer slab....
It should be thick enough so that when you squeeze the two stones together, the epoxy will squeeze out...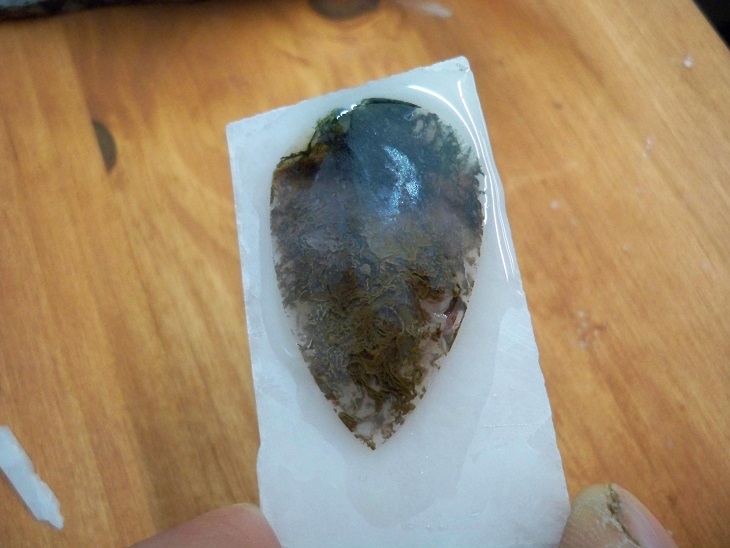 Now go take a break.... until tomorrow (or at least 10 hours) but I recommend overnight.
New day! Now you're ready to trim the backer slab to match the cab. I use a tile saw for trimming.....
Once trimmed, should look like this (leave enough backer so that some will have to be grinded off with the cabbing machine) ...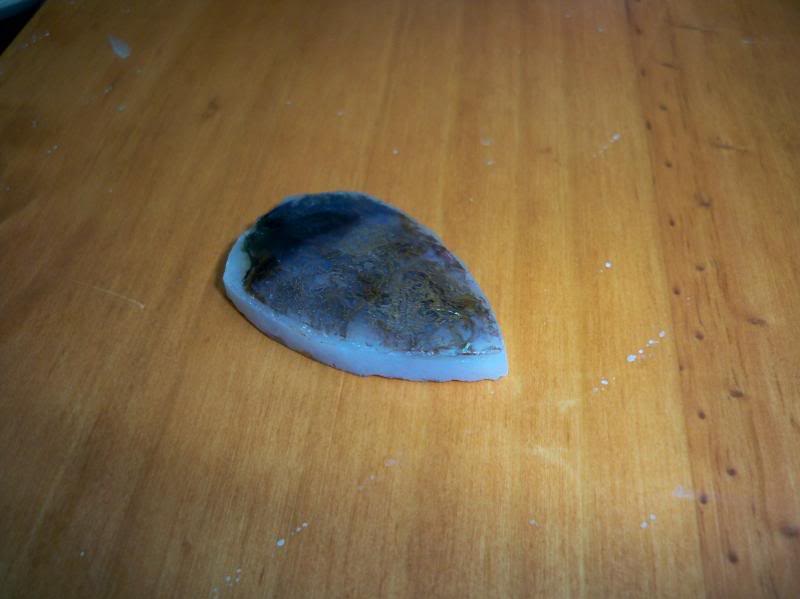 Here's what I was talking about on the backer being thick when I start....
Grinding to make thinner.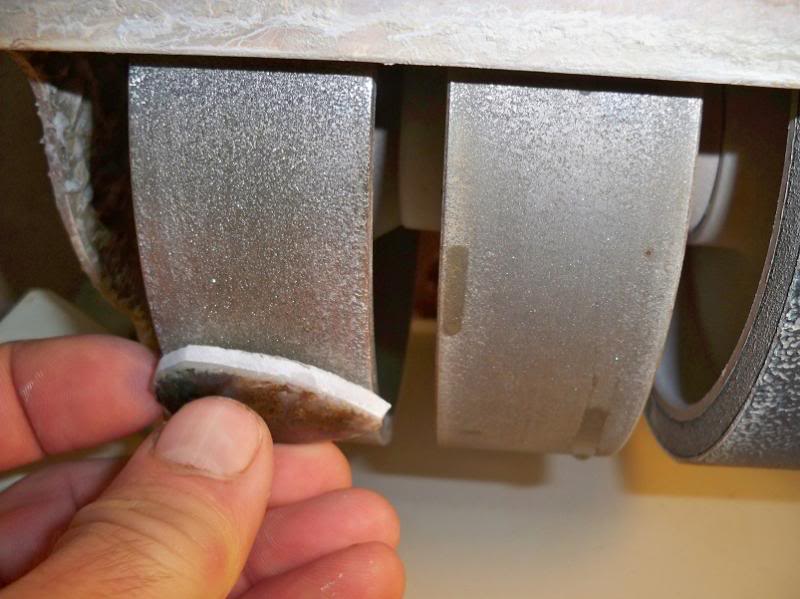 And here I'm grinding the edges to match the cab, notice that I'm using the 180 wheel to do this. This is to avoid chipping the backer (or the cab).
Here's what it should look like, clean and with 1/8th backer.
Looking from the back, the symmetry should be almost perfect.
Here's the front, still the roughed-in cab.
Grinding front cab thinner, here you'll be cabbing the stone to the same bevel that you would as if it were one stone. (I use both hands, but the other hand was holding camera for the pic) lol
Here's what the cab should look like when you've grinded enough off. You'll know if you've grinded enough. If you have to ask, keep grinding!! Also, I smoothed it out a little on the third wheel (280 Nova)
After 4th wheel, should be starting to shine and you shouldn't see any visible scratches.
Wheel number 5, you should already see a flawless mirror shine. If not, stay on the wheel until you do...
Wheel number 6 (the polish wheel), you should be able to clearly see a reflection.
And finally, the canvas wheel charged with 14,000 diamond paste. This will give the deep luster.
From the sides, it should look like you cabbed it the same as any other cab, except for the fact that it's two stones.
Also, if you're charging a premium price, you should be putting a little detail on the back as well.
Good luck!!