Post by herchenx on Jul 18, 2016 13:36:40 GMT -5
I managed to get out one day last month with my youngest son and
rockroller
with out local rock club.
Roland and I met up at my place pretty early and were on the road before 7 if I recall correctly.
The drive went pretty well, other than getting blasted by gravel from 2 passing semi's on new chip-seal. Fortunately I'd replaced the windshield the DAY BEFORE so it was primed for the abundance of pits. I think I had 6 in total, 3 were fill-able and 3 were too small to need filled. I wasn't at my best at that point but kept going, looking forward to the opportunity to find lots of great rocks.
Our first stop was at the base of a hill where we stop on these trips.
The rocks at the top: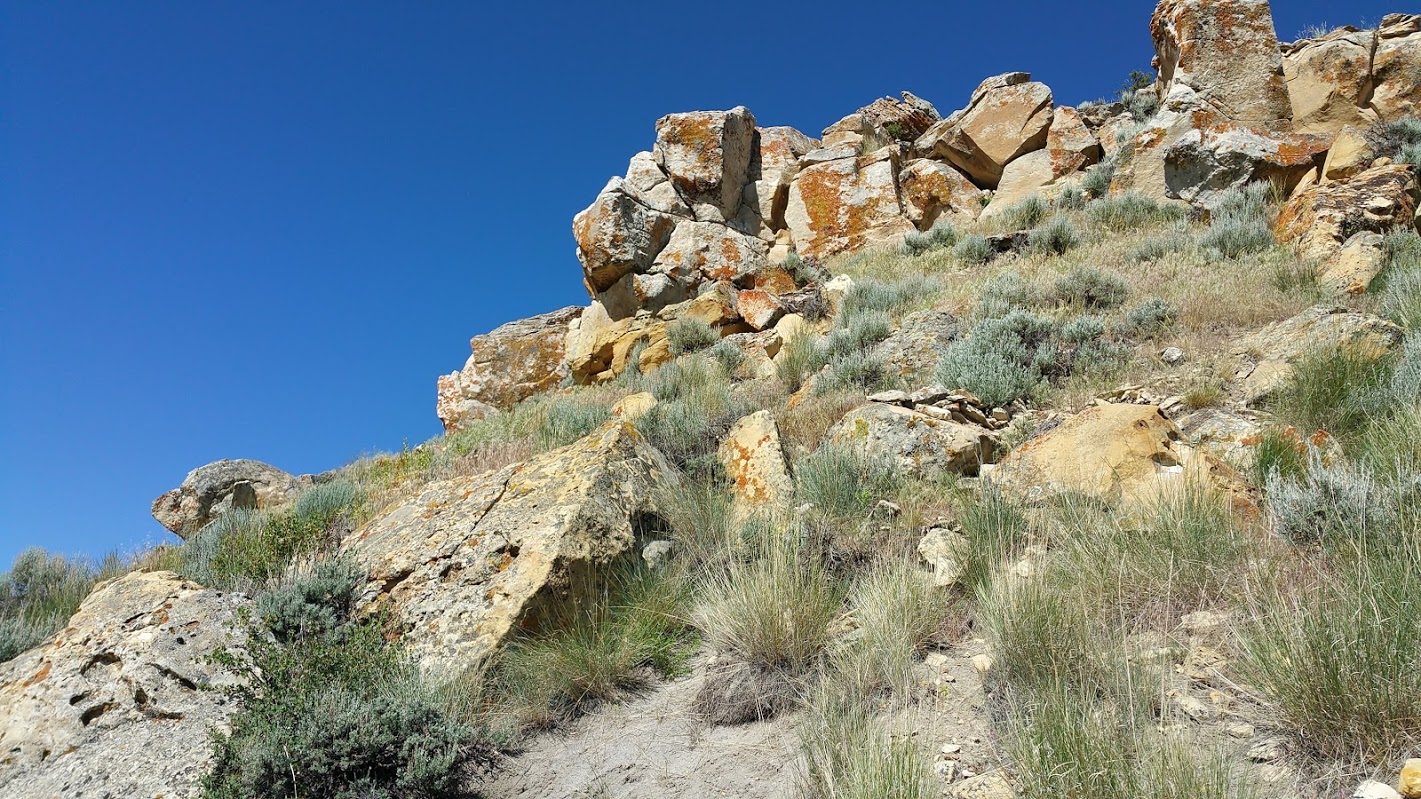 The view from the top:

It was a beautiful day, a light breeze and blue skies overhead.
I found a few pieces of jasper that might have been worked at some point: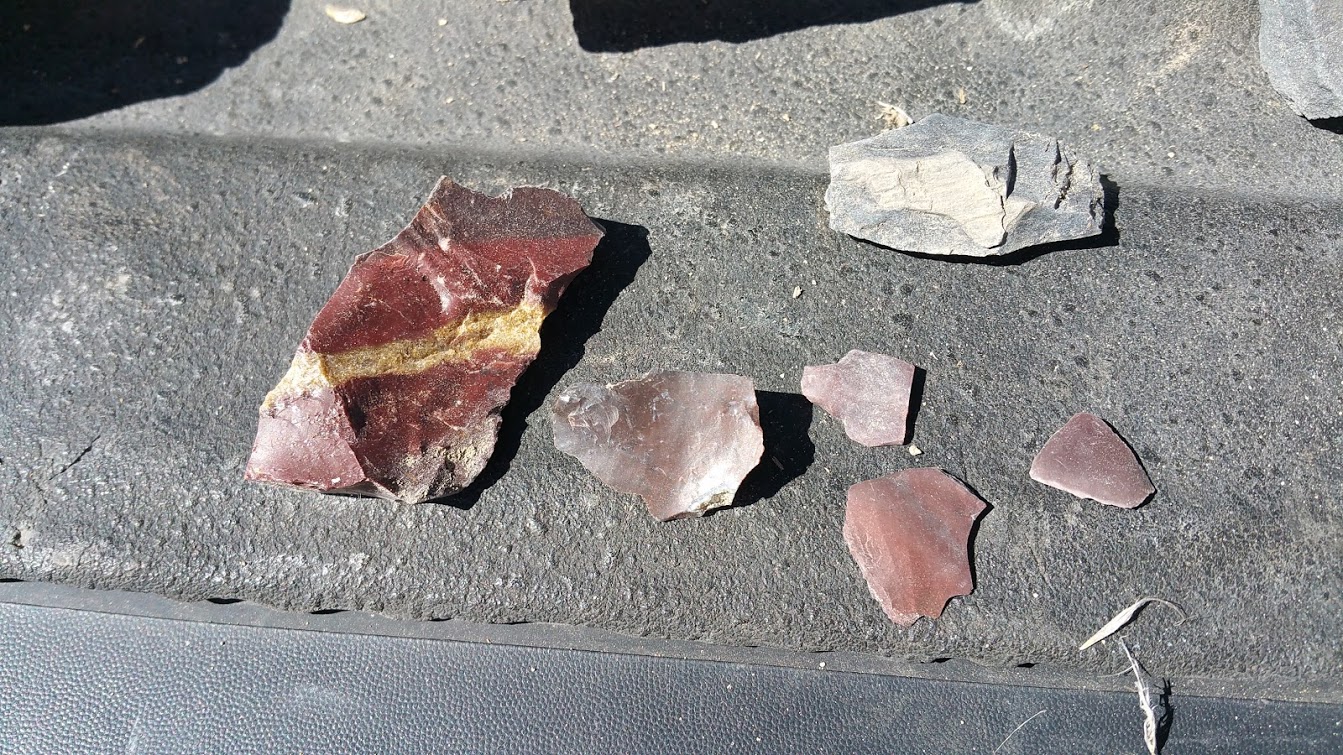 I found something that looked a little like the outside of some ammonite, not sure though: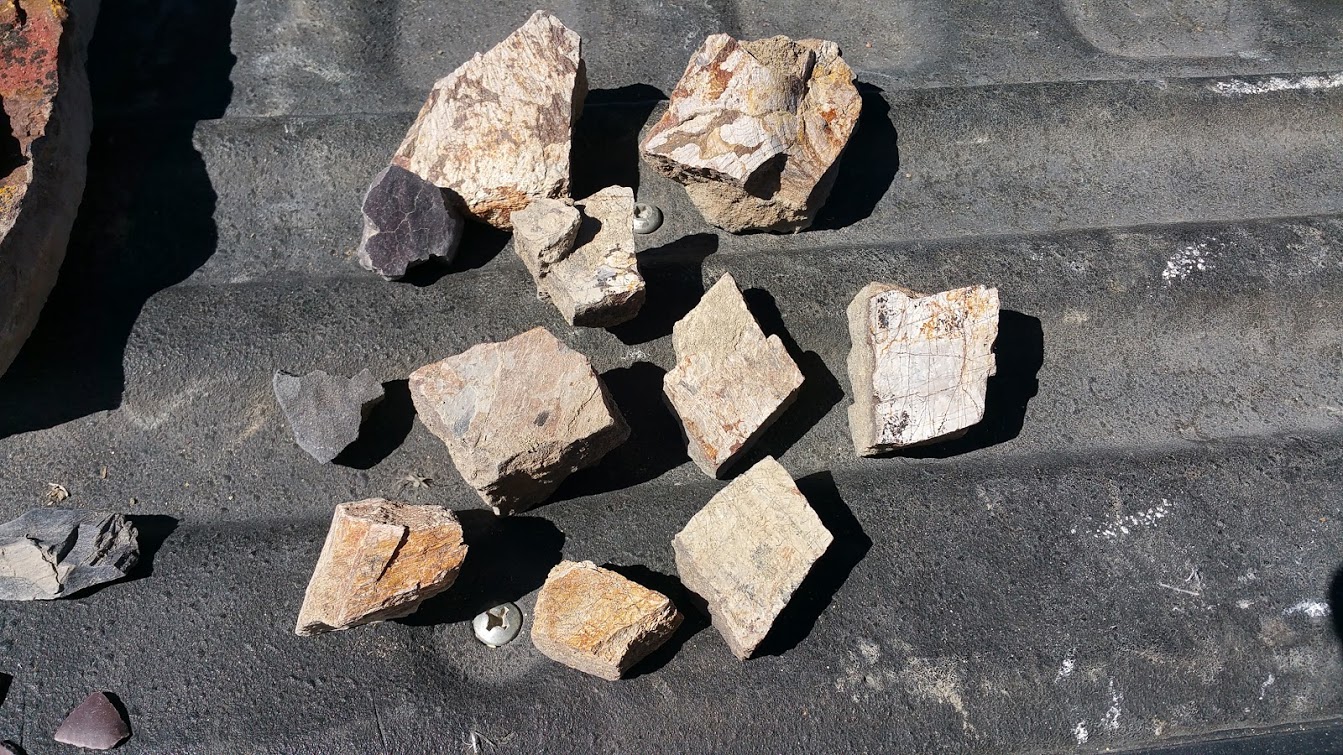 and I found some colorful plates of limestone with red and yellow coating, they almost looked metallic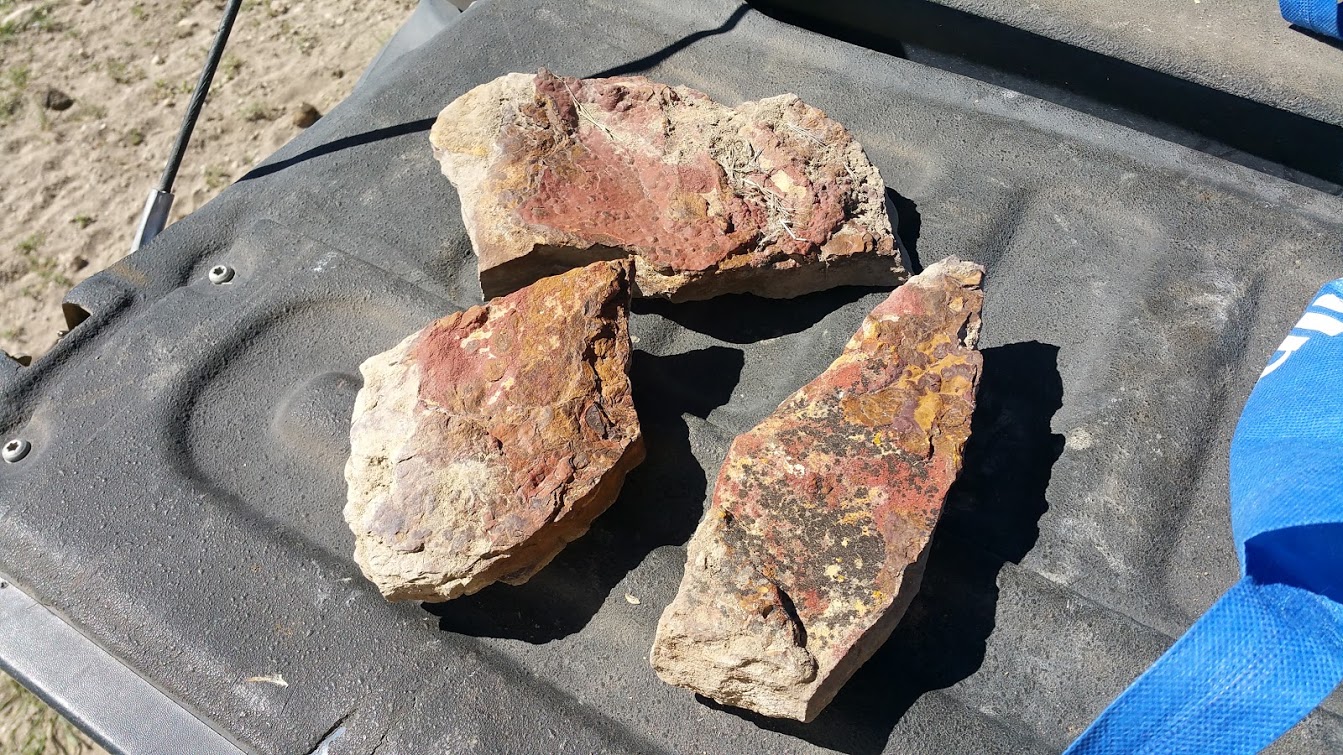 We spent an hour or two on the hill and then headed to a belemnite site. We found some belemnite fossils, but I didn't get any photos there, or of the belemnites. One lady found a partial point which was pretty exciting. This location is on private land and our club has permission to hunt there.
From there, we stopped by an area where the club generally camps. Again, no photos but I picked up some of the large wind-shaped green basalt I like for landscape rocks.
Off at this point we went to a spot I discovered a few years ago, that the club has since hit a few times, but has a good amount of various types of material.
Here are some of the the larger jasper, limestone and basalt rocks we found (this was at home, on my driveway)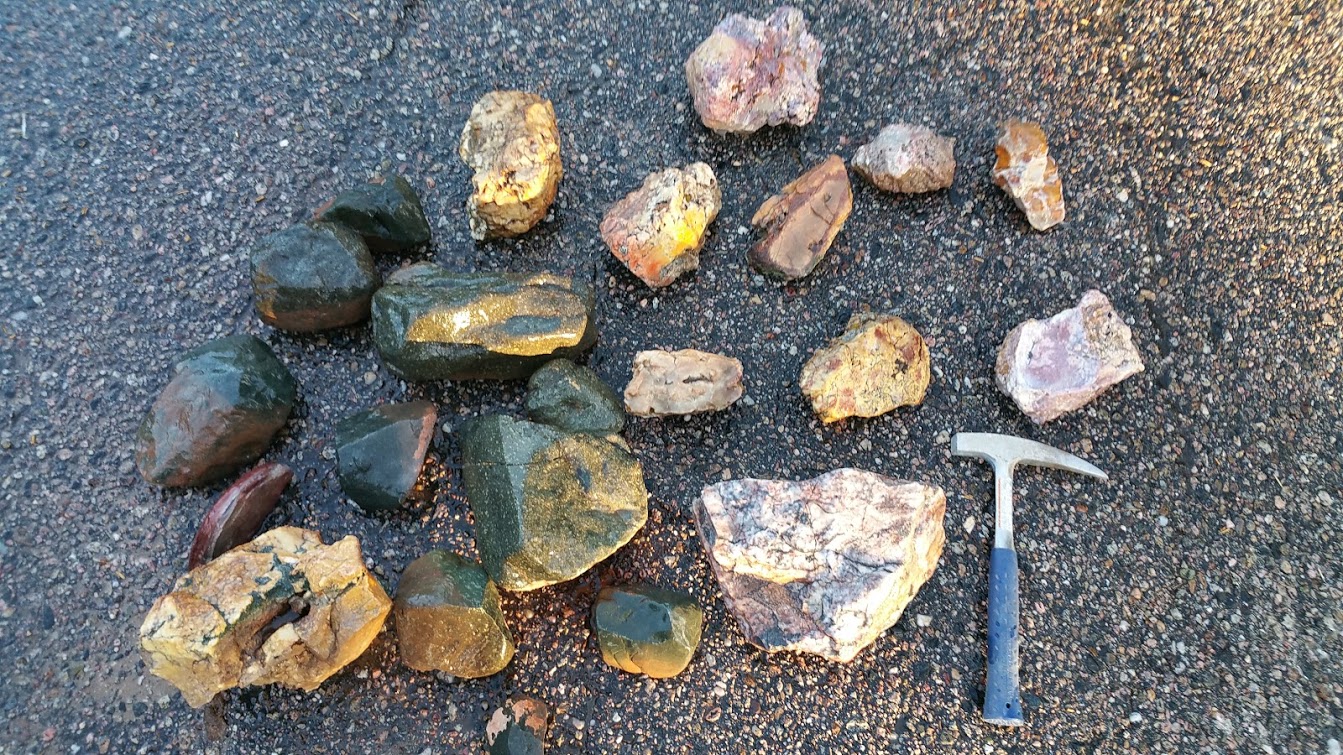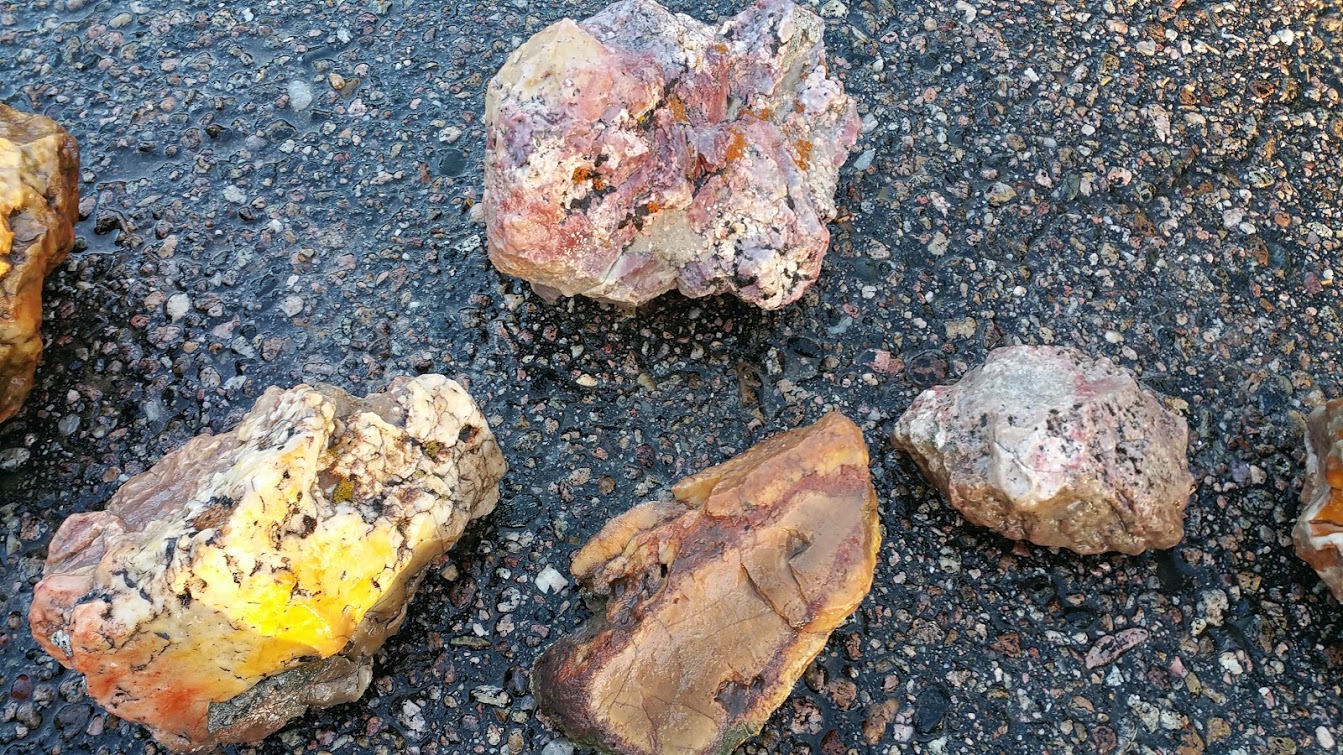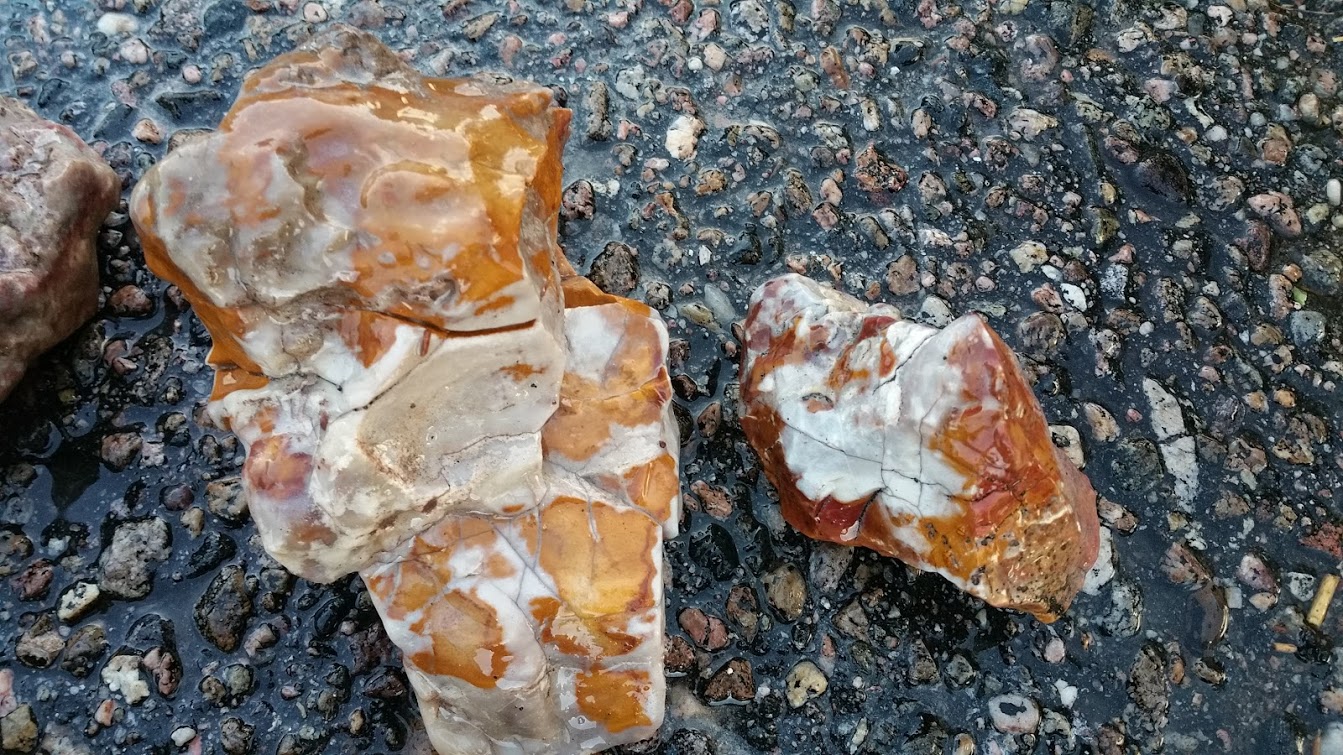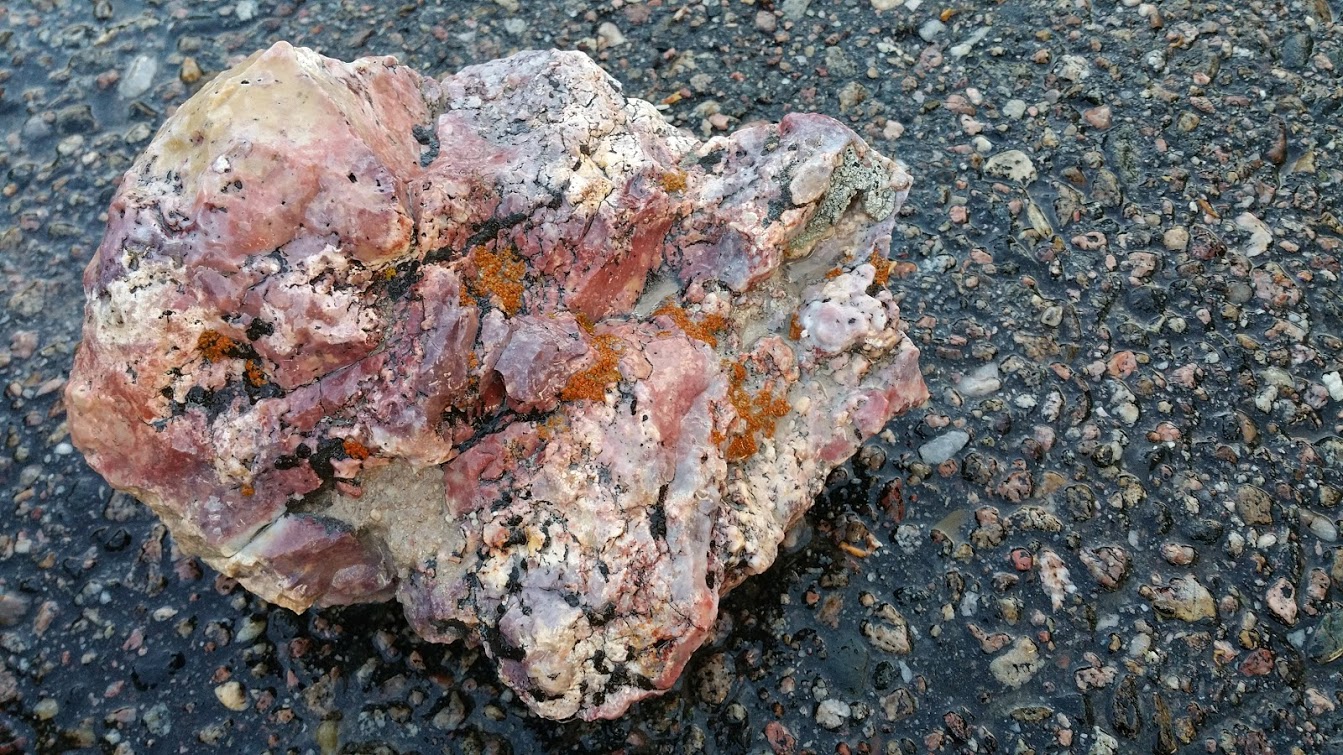 the basalt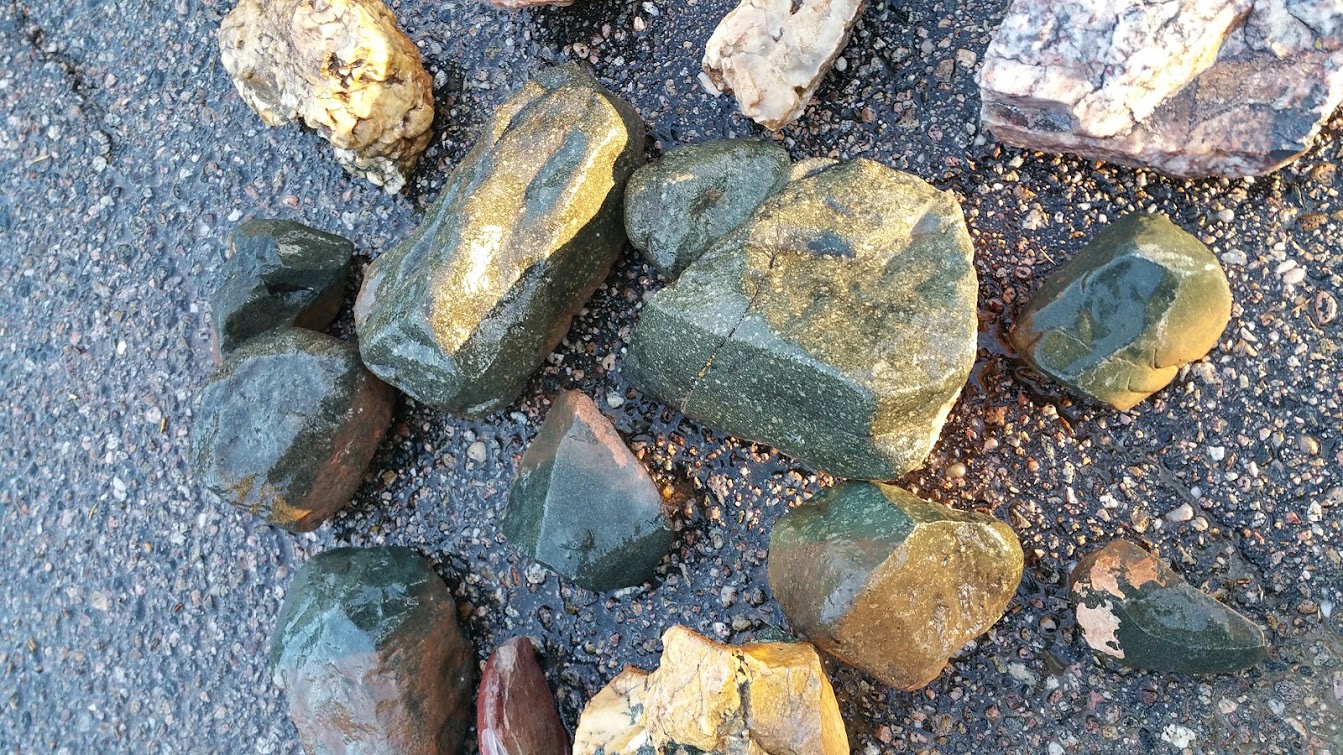 There is also a cool limestone at this area that gets a yellow/orange and sometimes red patina, but if you crack or cut it it is plain white inside (several of the rocks in the group photo above are this material)
Some of the cooler small chunks of flint and jasper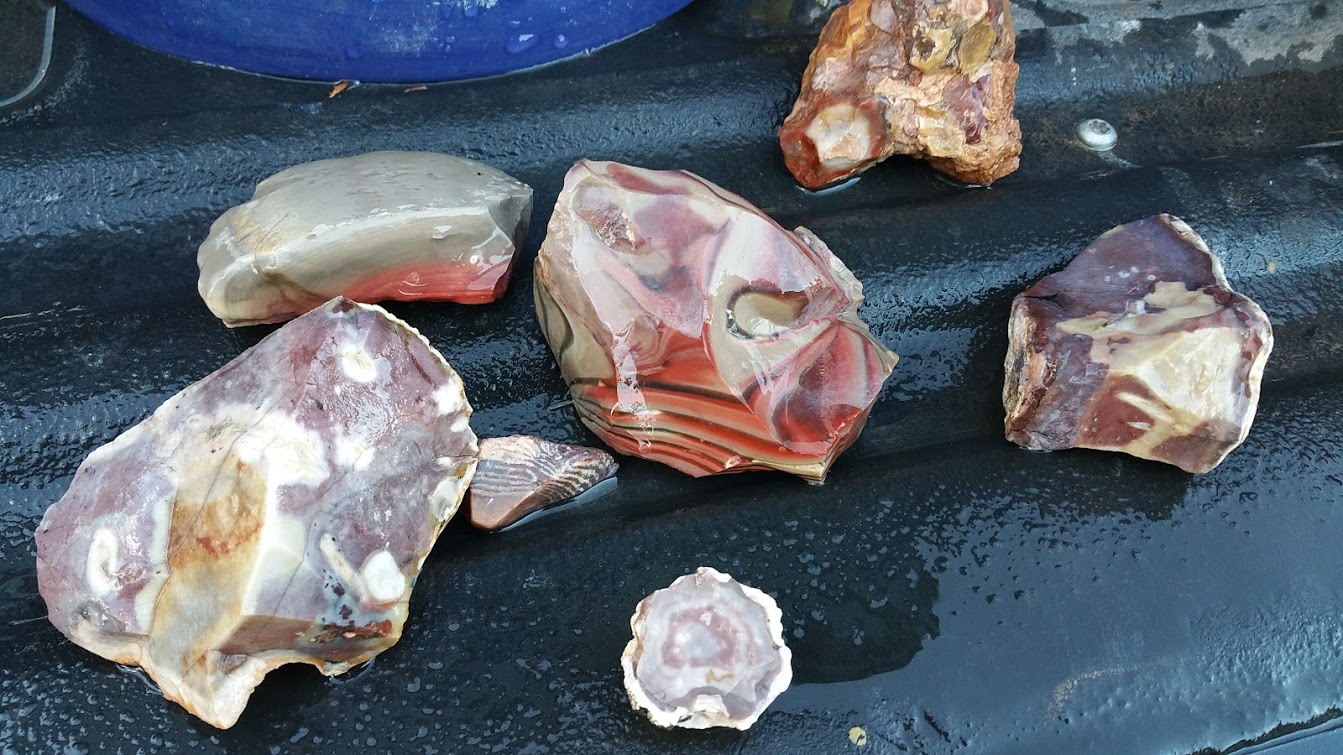 Flint detail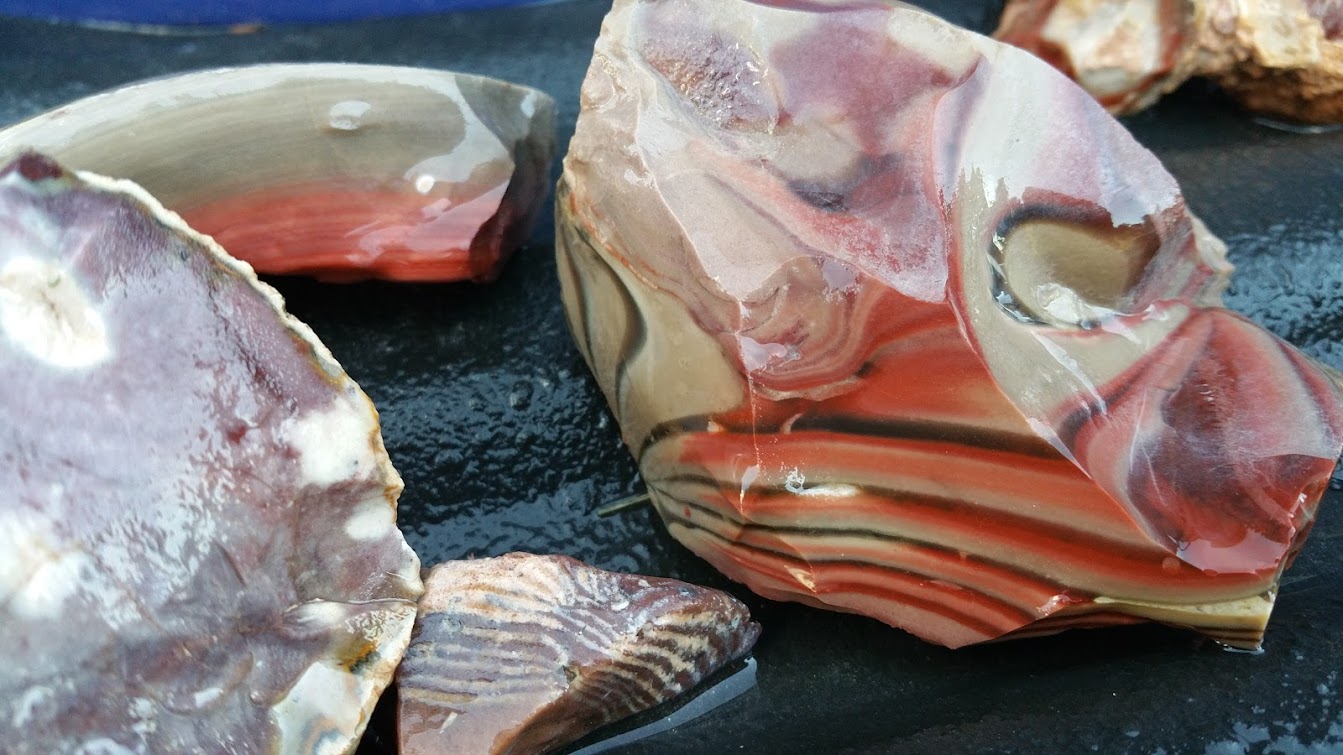 we had a great time at this spot. Here is my youngest in one of the MANY rock fields. You can see the heat distortion in some areas of this photo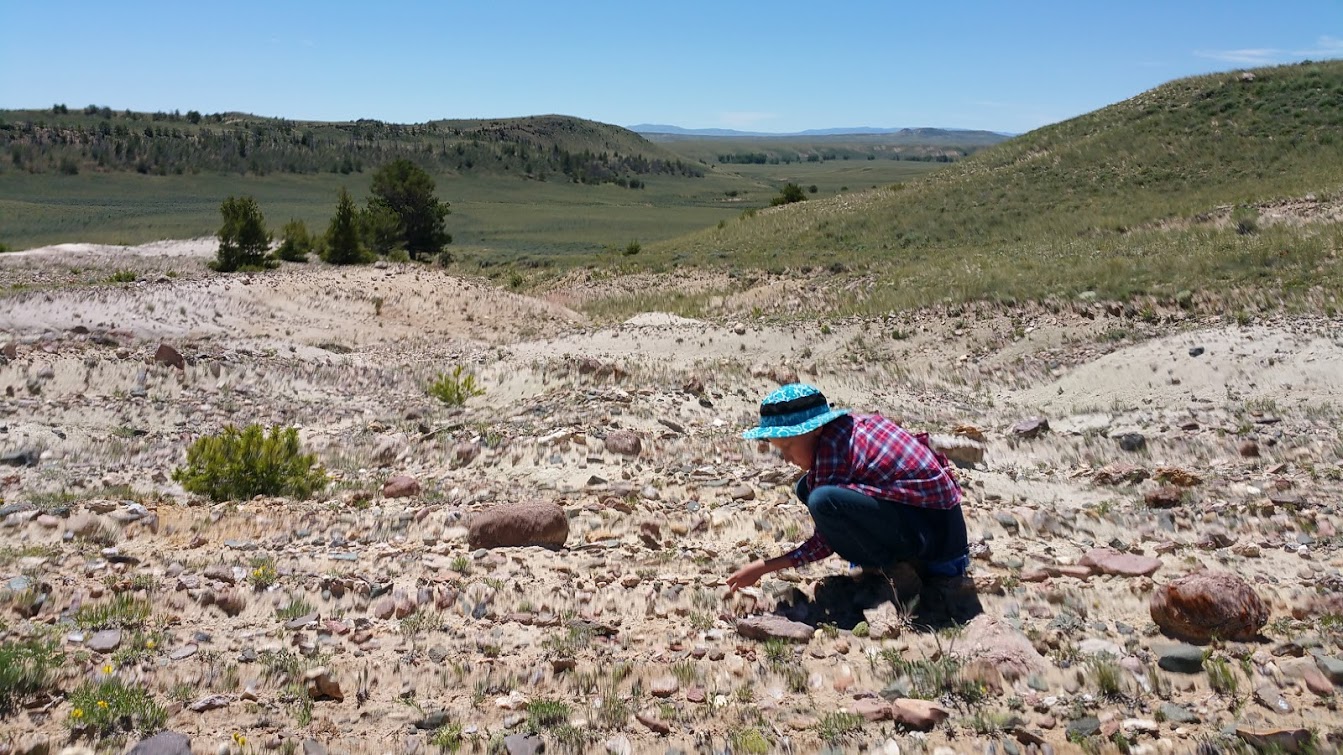 I also found a cool agate included in a piece of jasper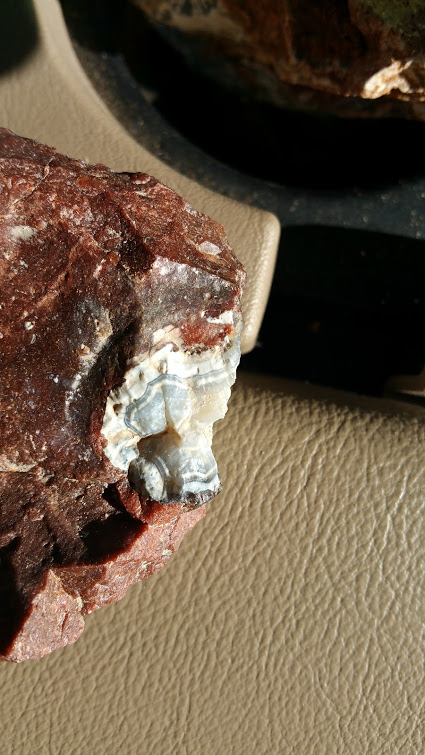 I took a few flower photos as well, the area is greener than usual so there was a lot of color in the grassy areas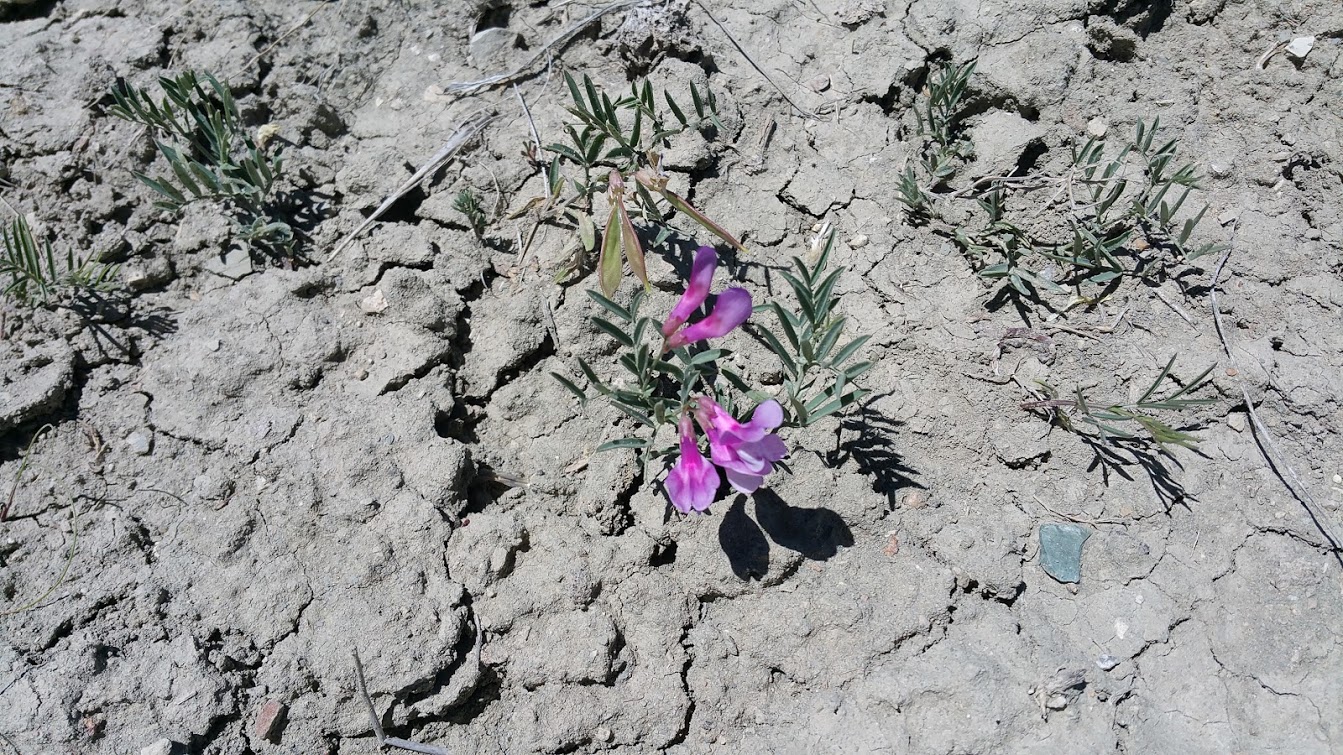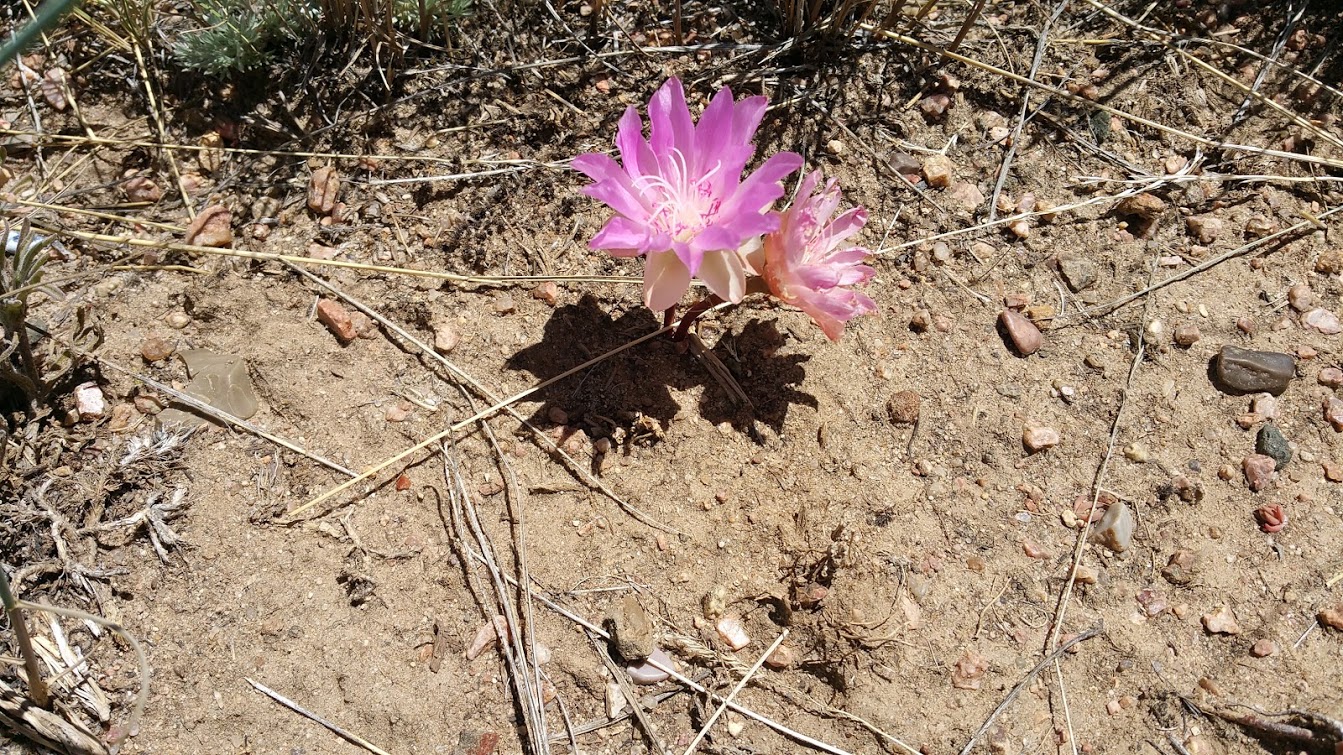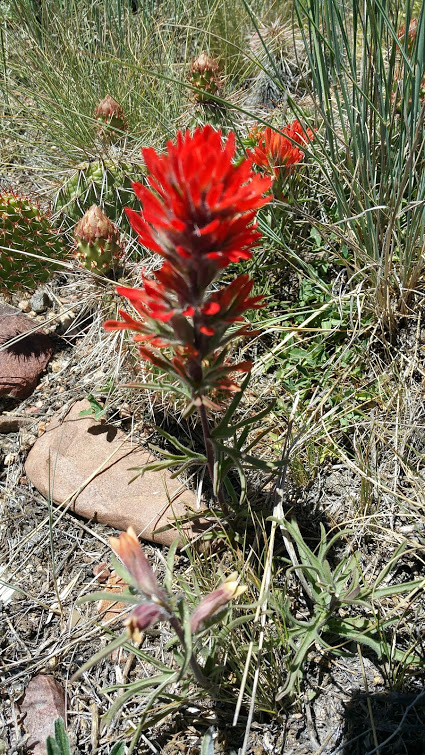 From here, we decided to hit an area I personally had only been to once, that was far enough along a bumpy 2-track I figured we might find something that hadn't been seen yet. I was right. We found a mother-lode of really amazing Wyoming agates. This is the nicest I've ever personally seen and we had a blast. I picked up a nice amount of agate material, with some showing some very nice banding.
I'll apologize now for the excessive and somewhat redundant photography: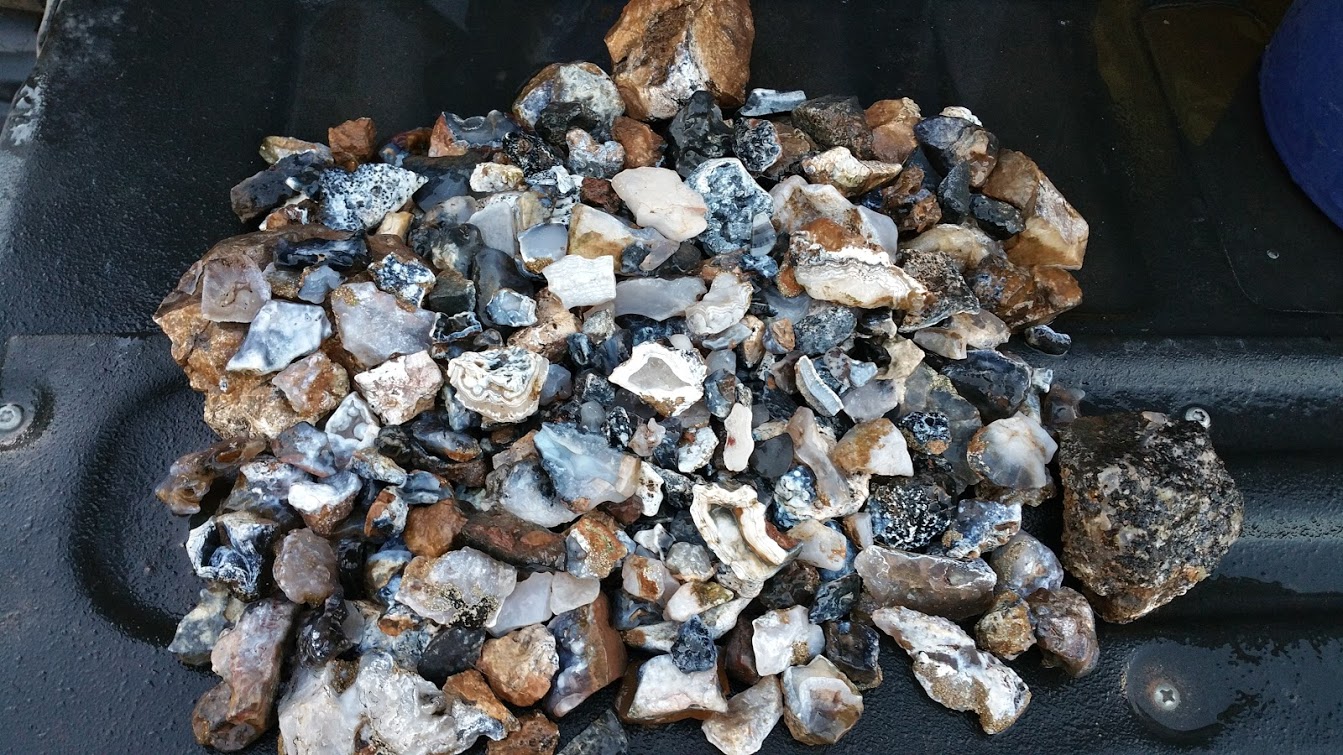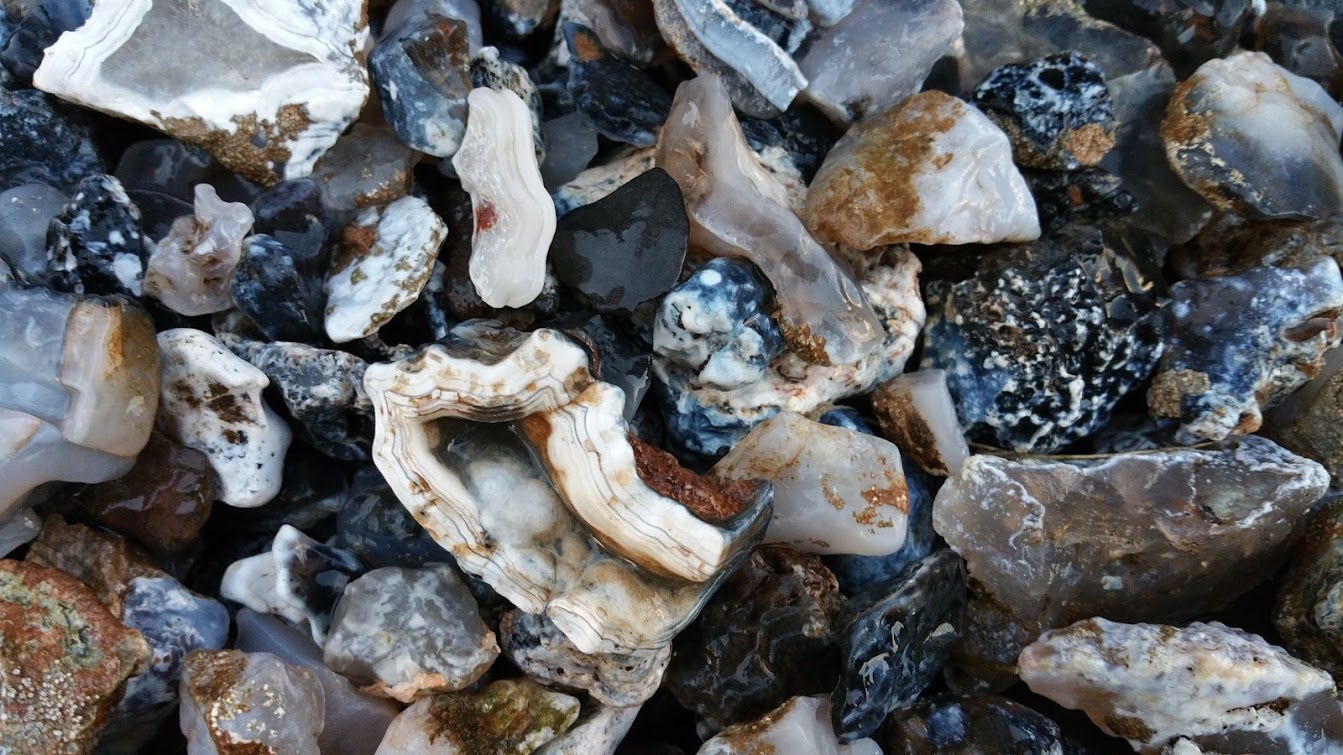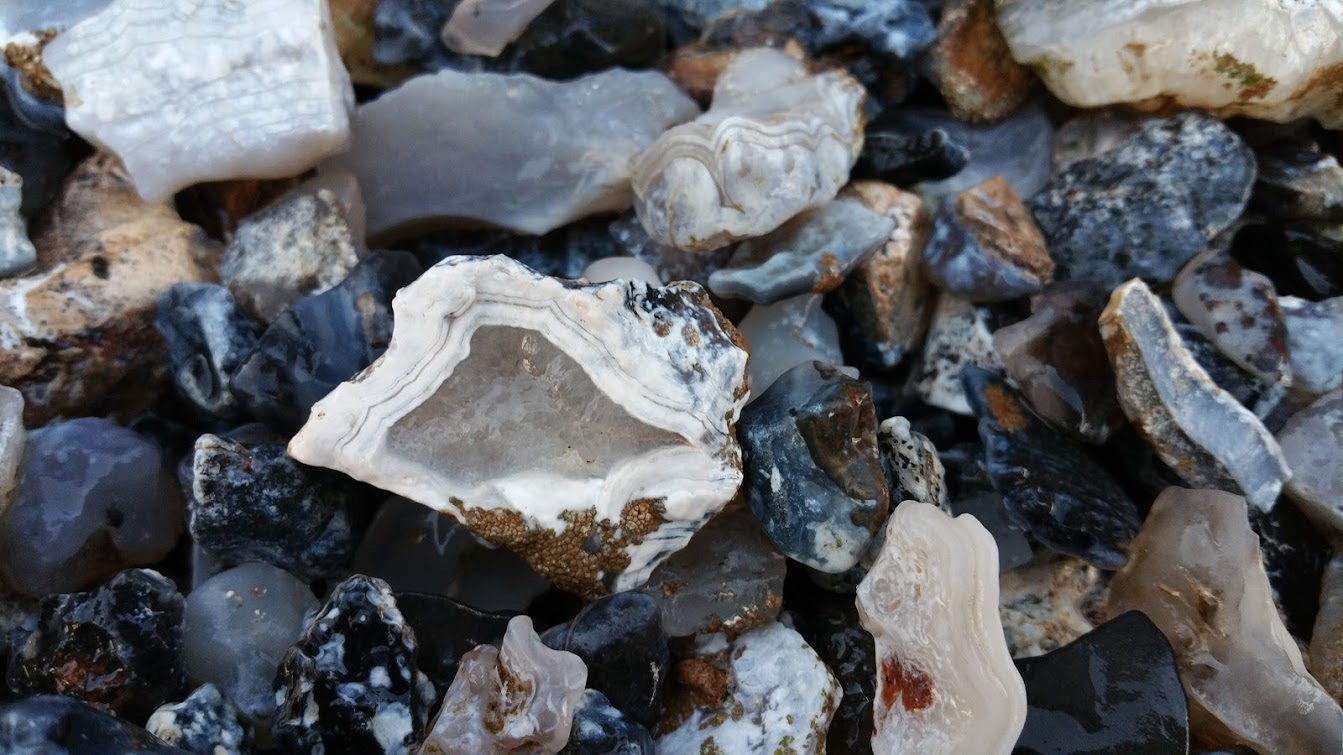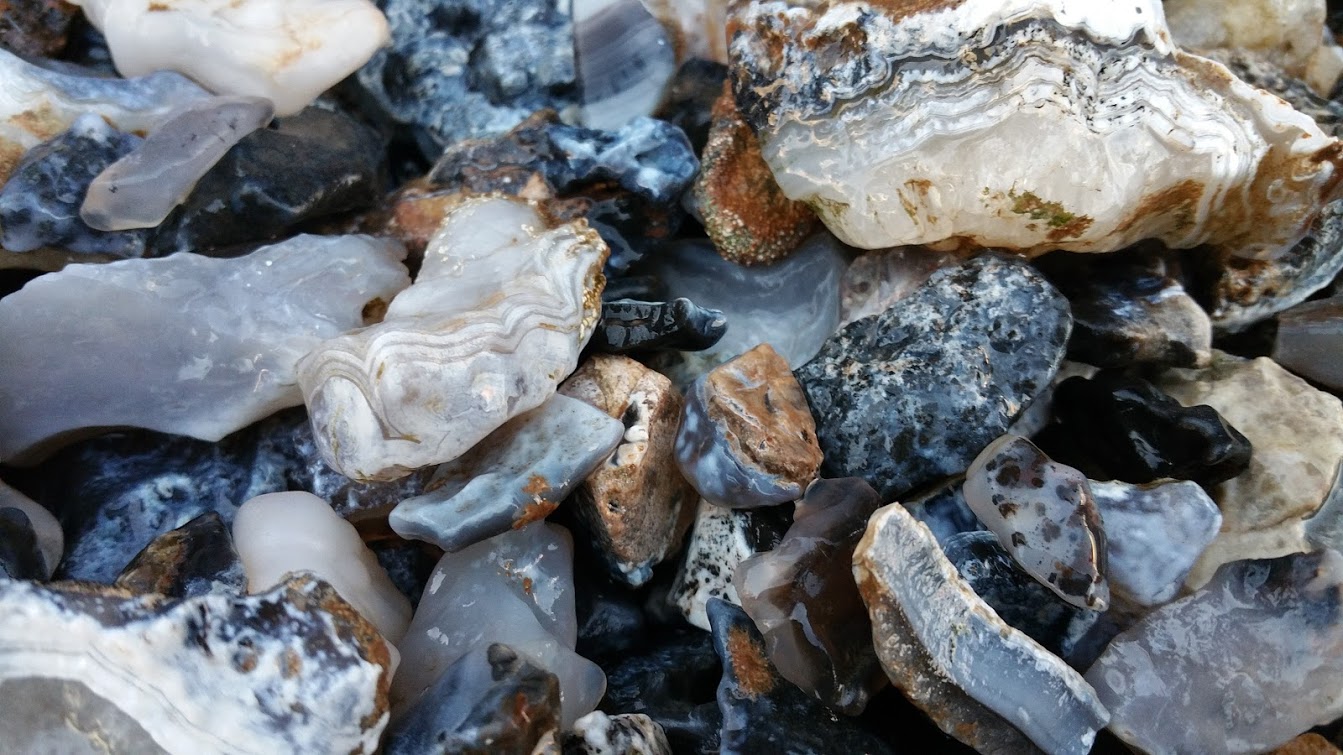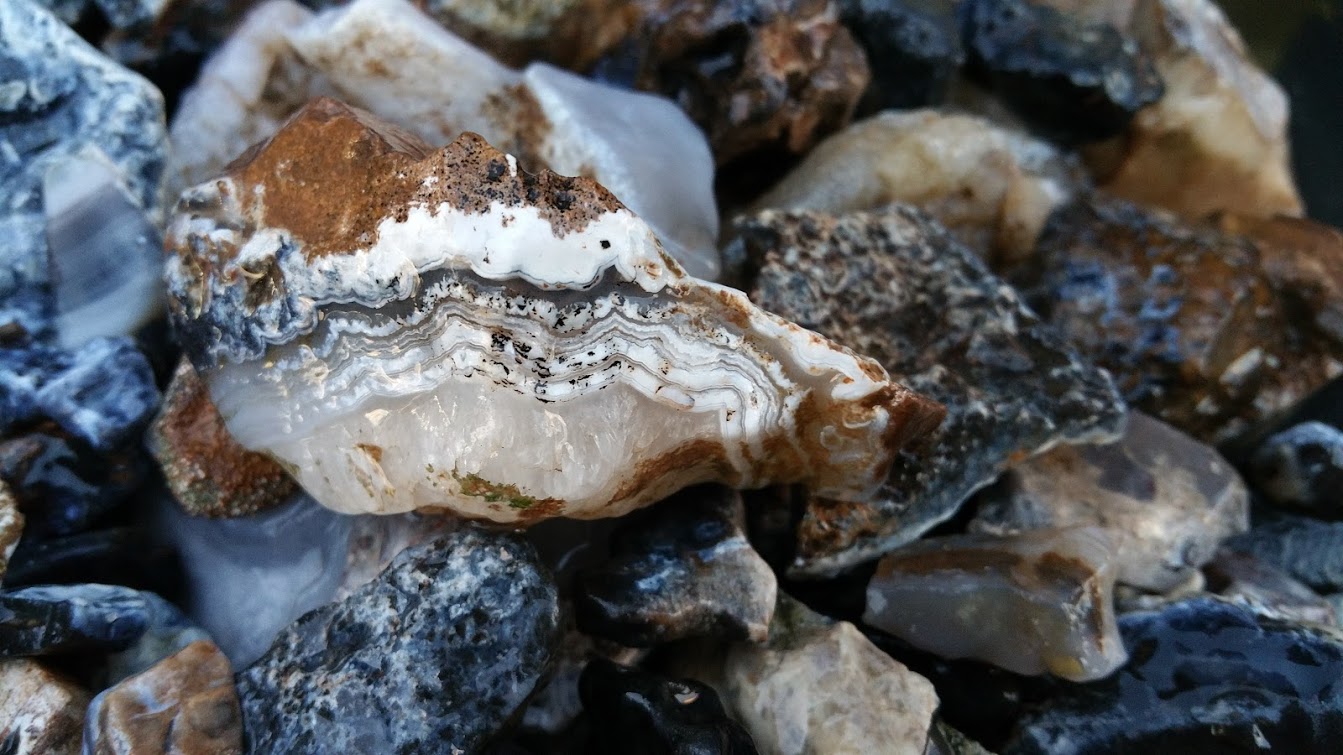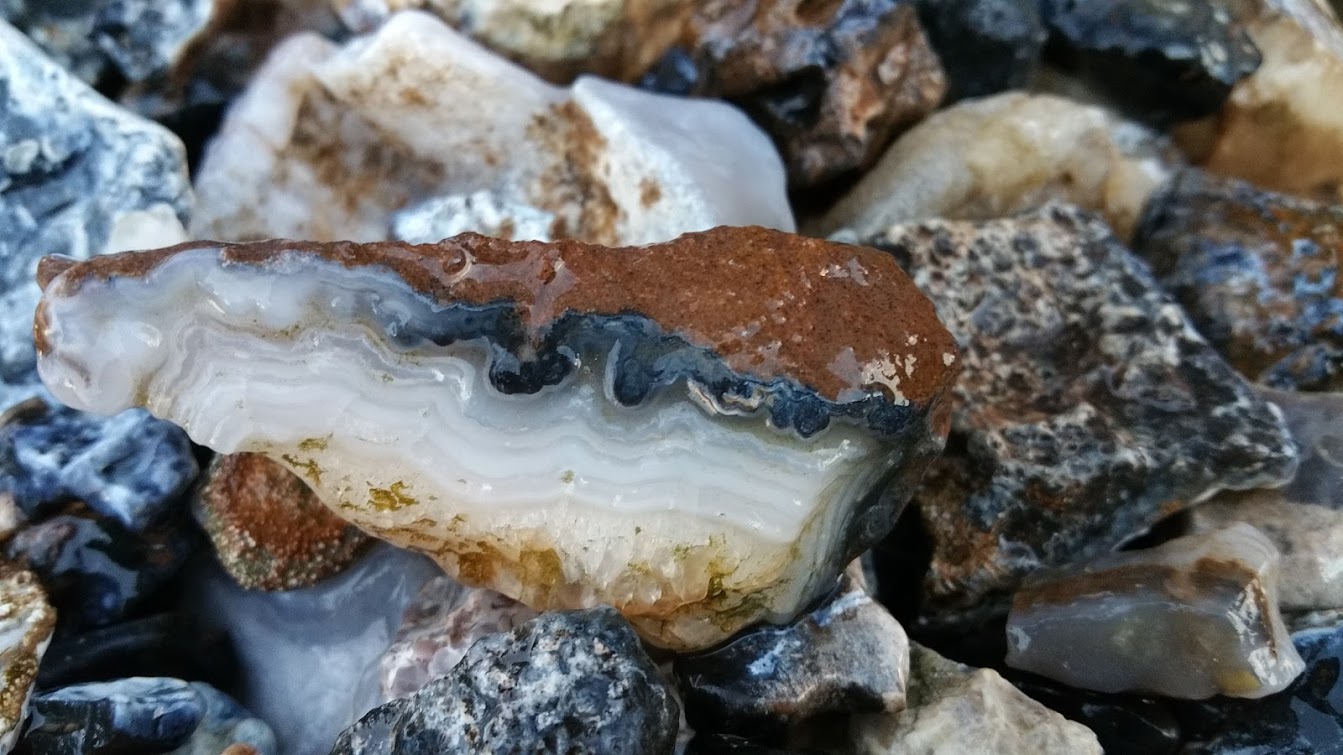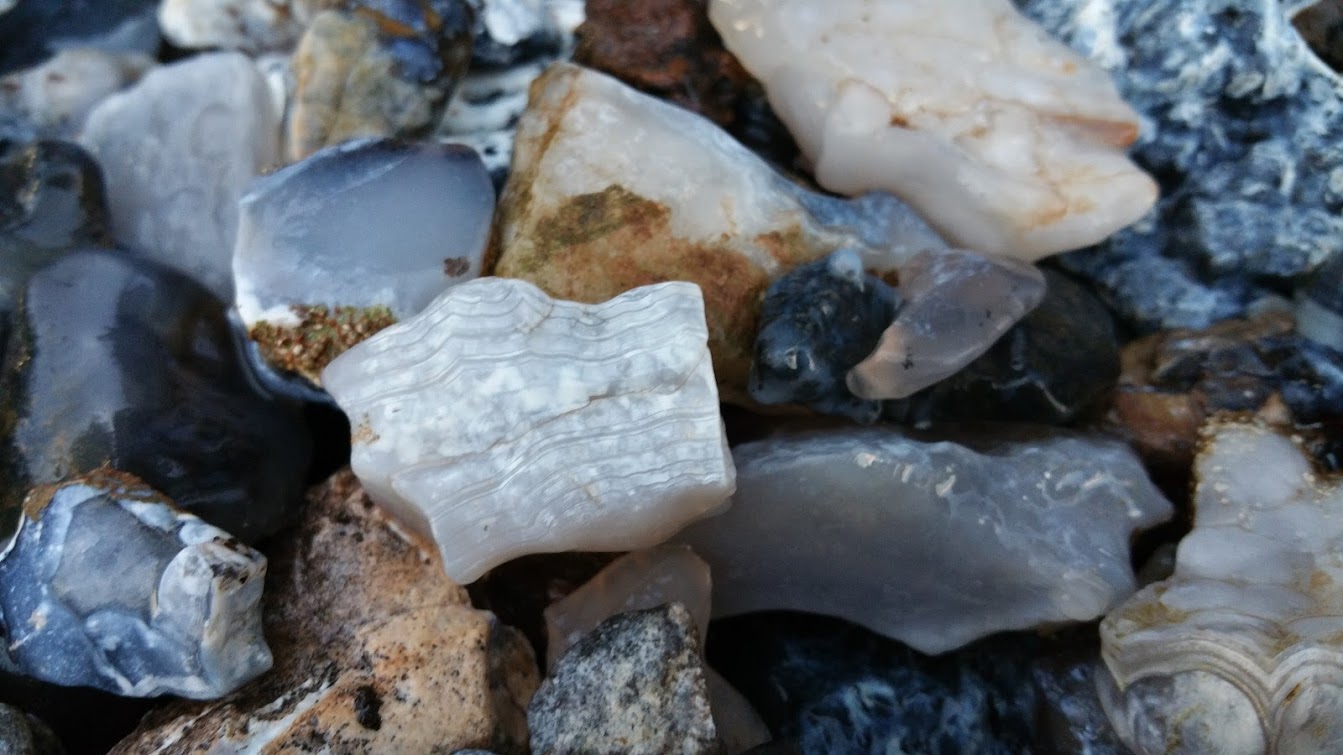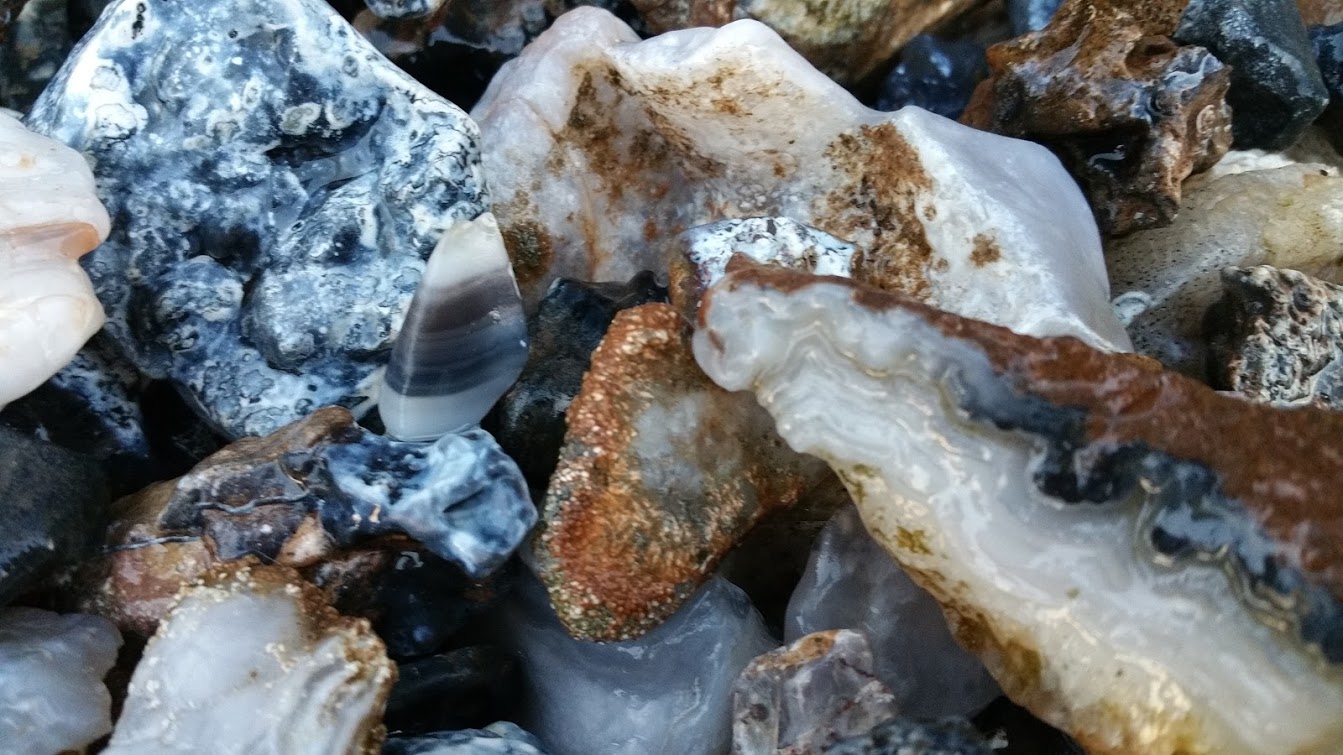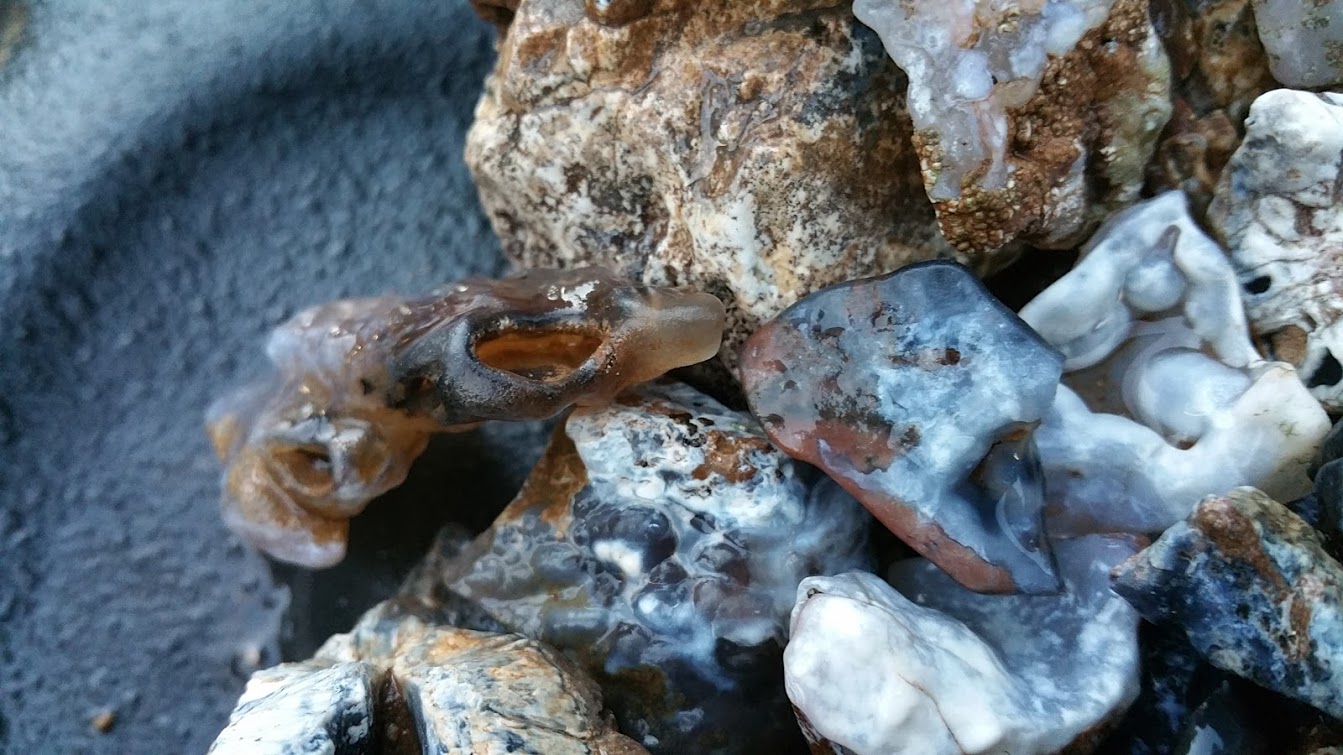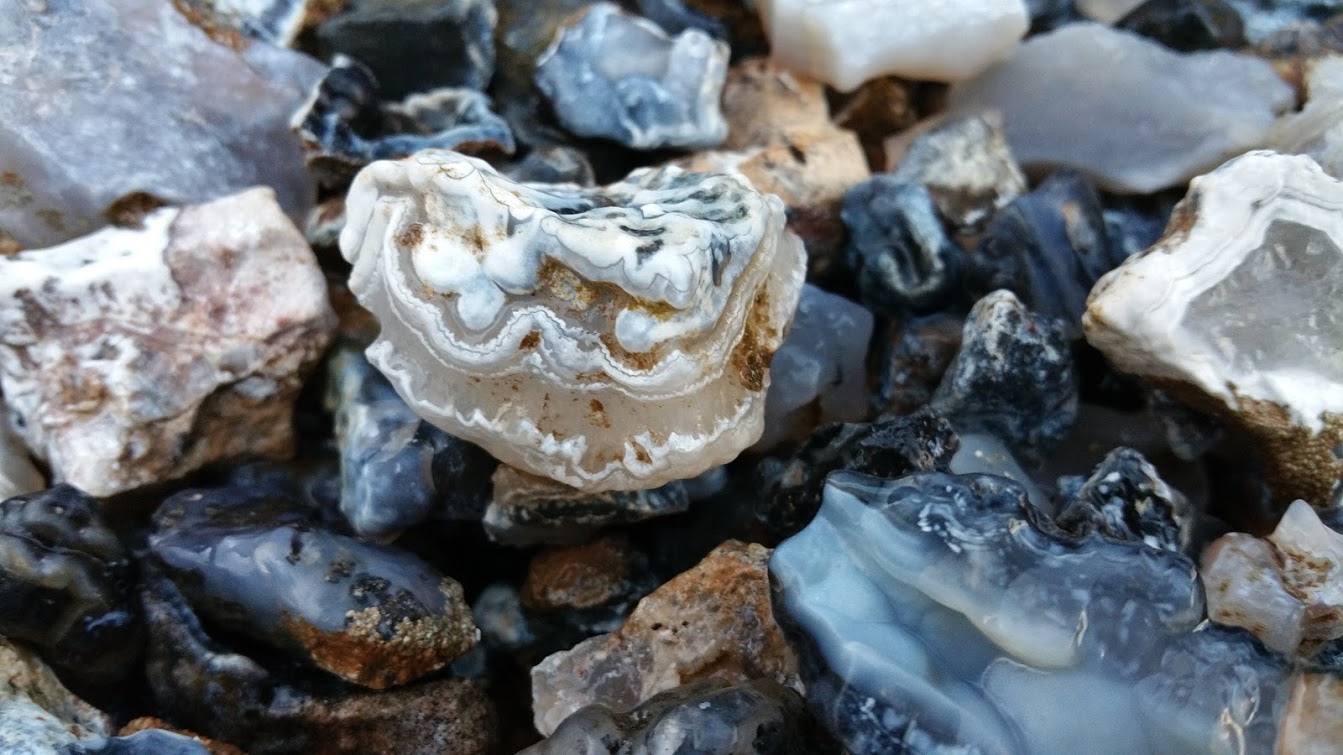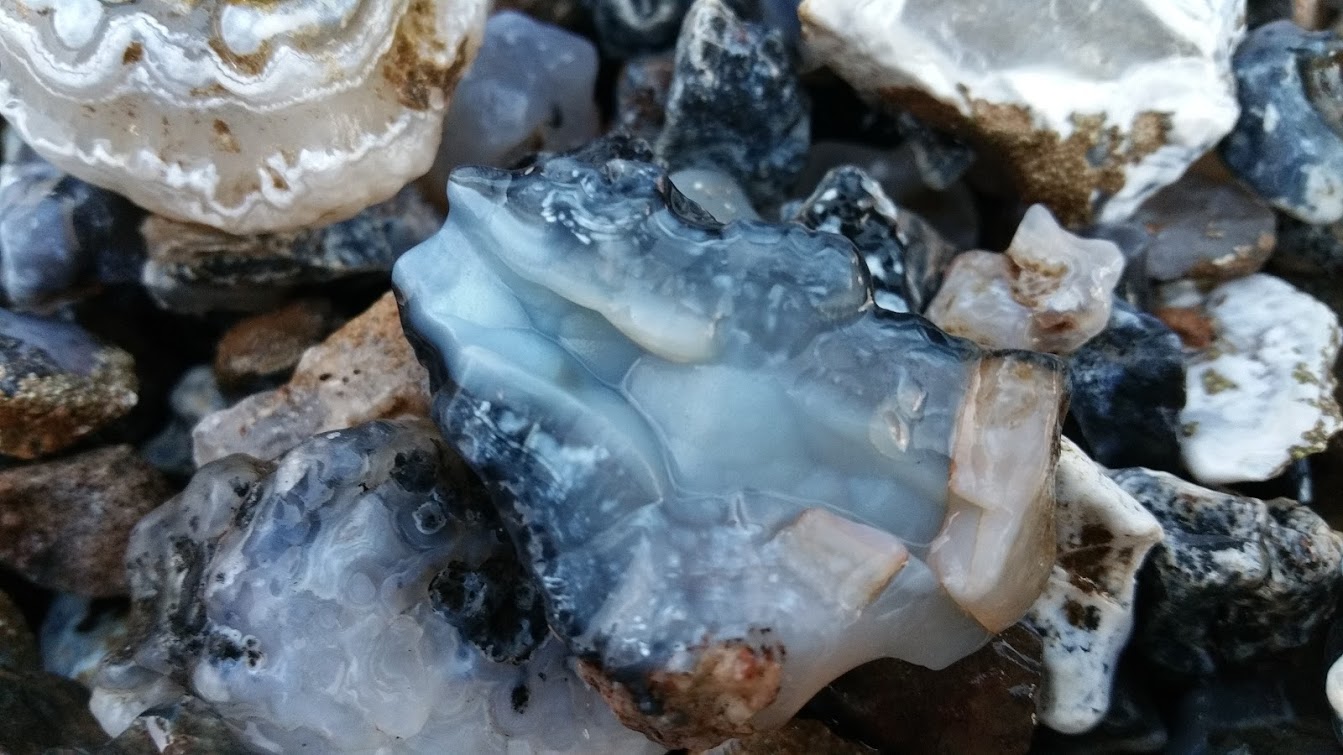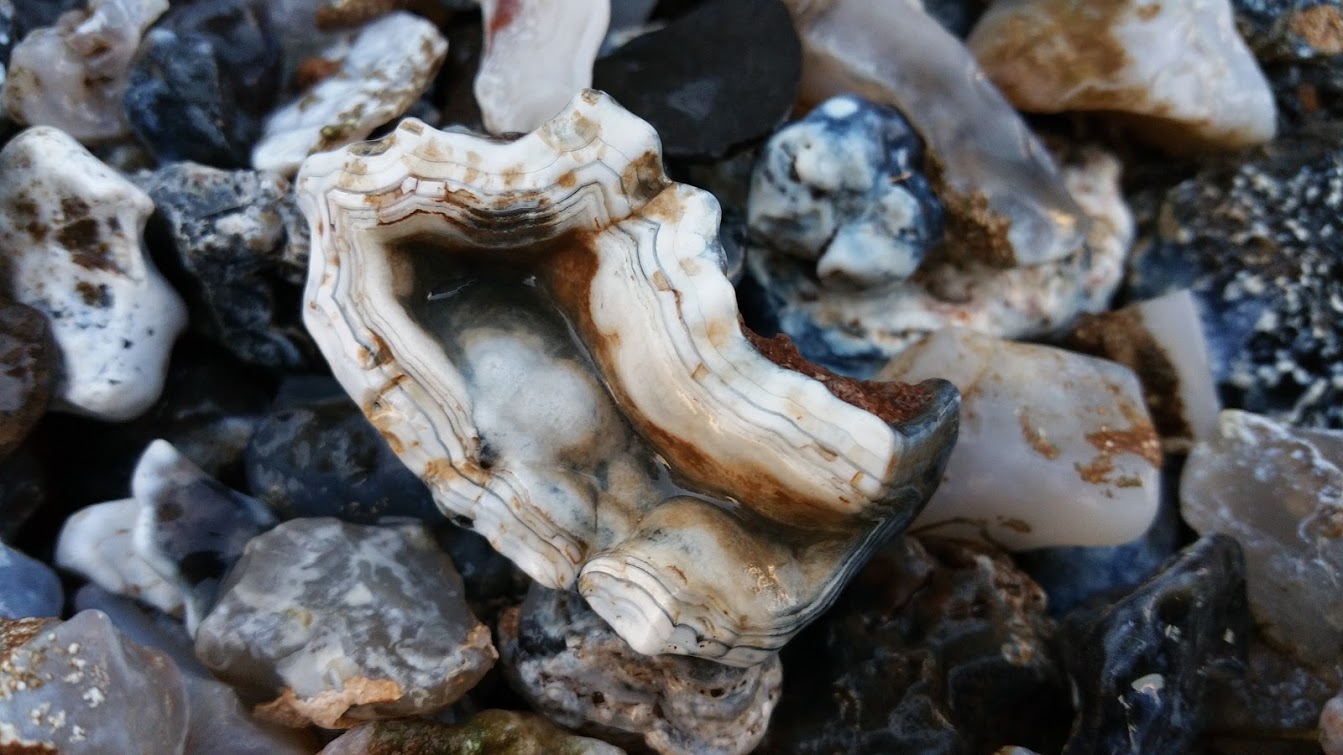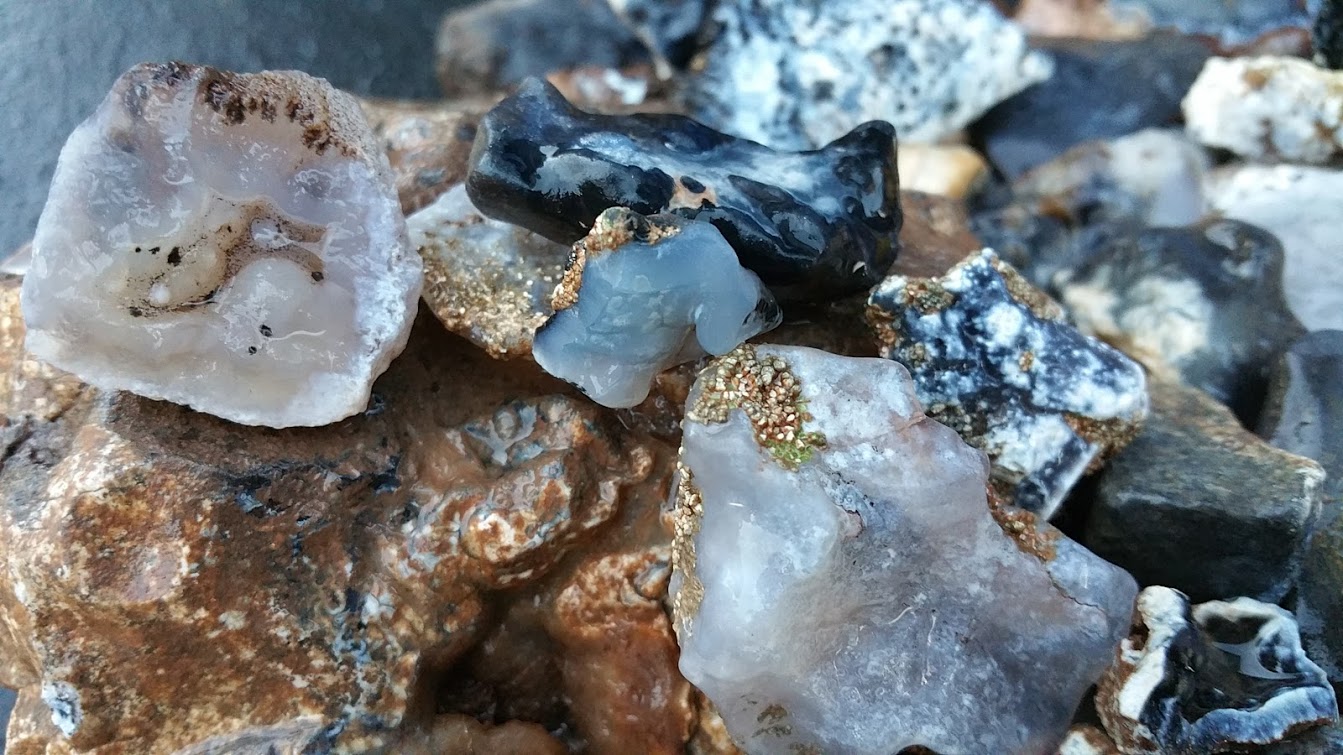 We hit the road after this as it was starting to get toward evening. I wish I'd taken more shots of the landscape but I was very busy sorting through all the material there was to collect. It was great to spend a day with my boy, and with Roland, and just to be out.
We still haven't sold our old house so we are on dual-mortgage lockdown for the most part. Paired with the busy-ness of doing farm stuff now this was my first real outing of the year (hard to believe!) but it was a really great time.