Post by rockbiter on Nov 6, 2019 14:12:36 GMT -5
I have been intrigued by the idea of making my own HDPE barrels a la
jamesp
's design. I used to tumble with lortone 6 lb barrels and I found them obnoxious to open, and to clean the lip before resealing. Also the rubber on the lids is thin and wore through where the bolt heads in the centers of the lids are. Finally, I would like to get rough tumbling done faster and I am interested in trying coarse grit, thick slurry and faster barrel speeds. Buying a DP 10 lb mini-sonic for polishing. These barrels will likely just be for rough grind.
I looked around for the HDPE reducer and end cap, but the cheapest option I came across was about $70 in supplies for the 6" and $120 for 8". I was near pulling the trigger when I came up with another idea.
I was able to scrounge a short section of 6" and another of 8" for free from someone I know who works with that material. So I thought what about just using two fernco end caps on a section of pipe? The clamp tightening bolts would interfere with the barrel rolling on the drive shaft. So I decided I will simply build up the center of the drive shaft so the bolts don't hit. I decided to take a fernco straight connector and remove the clamps to use as a sleeve over the pipe to serve two purposes: get closer to raising the bolts from the drive shaft, and hopefully reduce noise. This leaves me about 3/8" I will need to bulk a section of the drive shaft by to avoid hitting the bolt heads: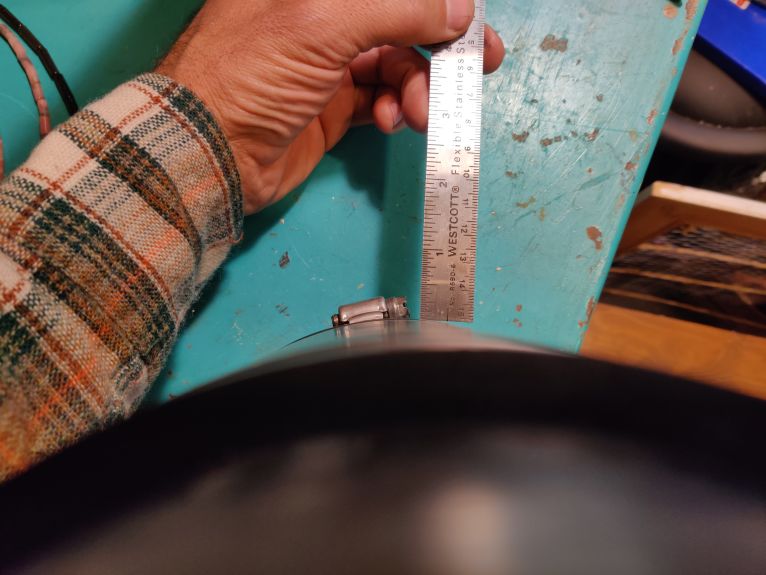 I decided to caulk one end cap in place to hopefully keep grit and small stones from getting wedged in the seam at the end of the pipe. I am hoping it is flexible enough to stay sealed if the cap bulges from gas build up: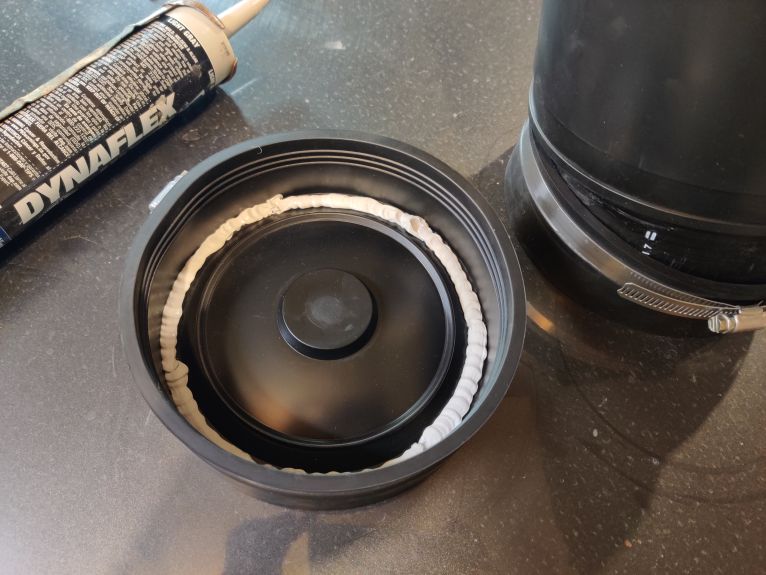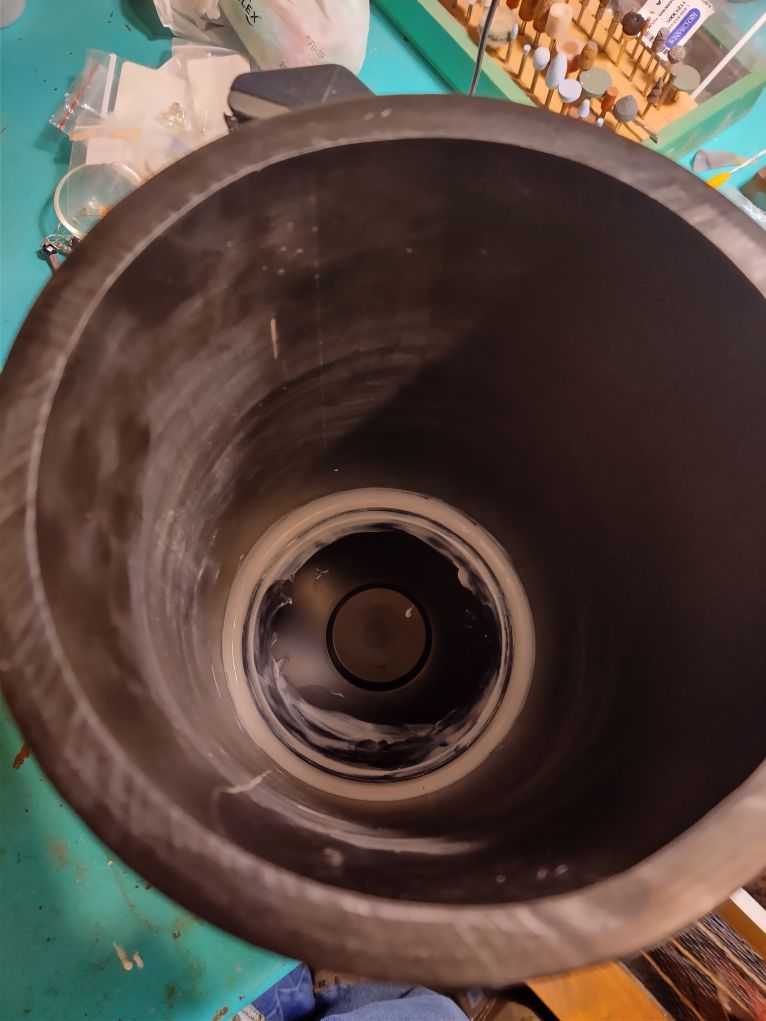 Here's the end result. The pipe is just long enough to leave a gap for my fingers to remove the cap easily: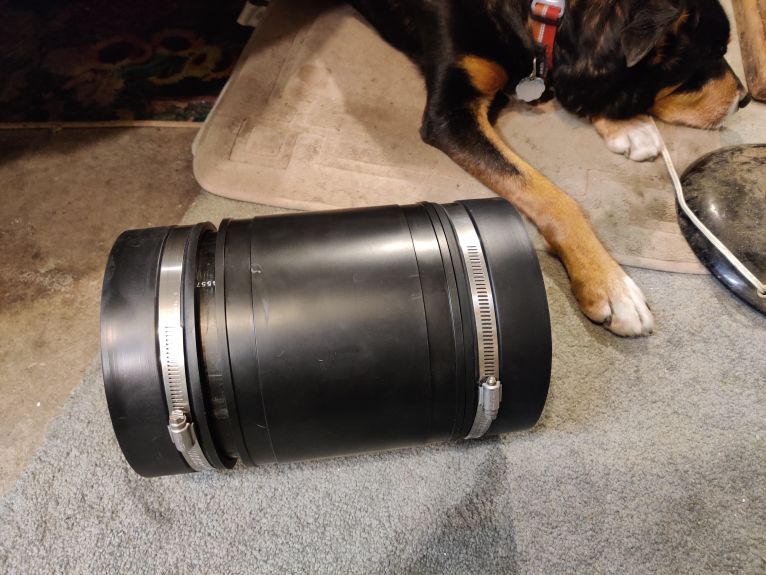 Please don't scold me for using my vehicle as a work table. Just cleared enough stuff from my garage to not have to park in the snow and negative temps this winter: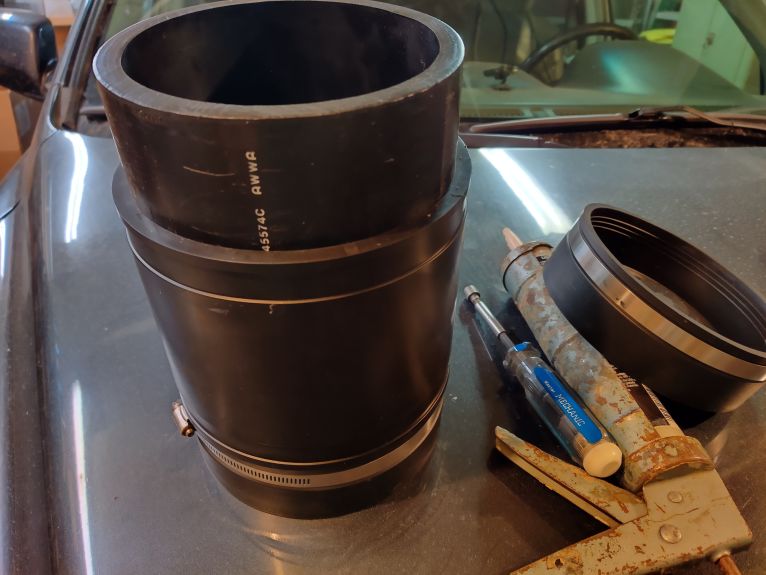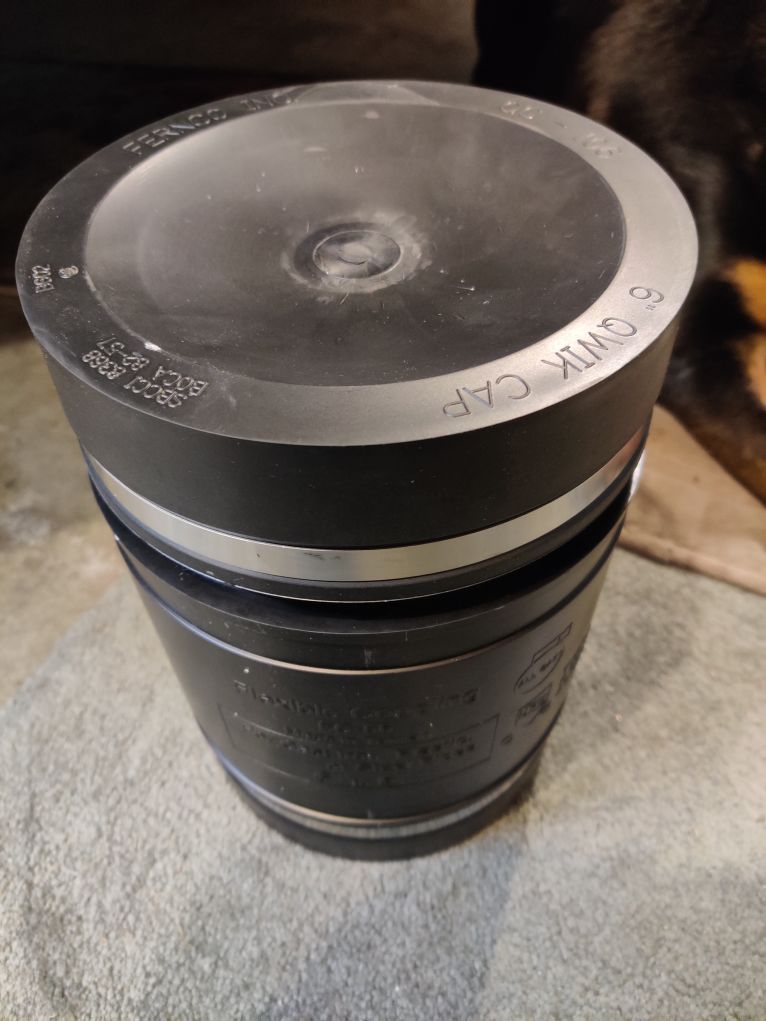 Hoping I haven't overlooked any fatal flaws with this design. Feel free to say what you think.
Material costs:
6" HDPE pipe, 10" length - a few tumbled stones
6" Qwik Cap x2 - $4 ea, $8 total.
Www.Supplyhouse.com
6" fernco coupling - 9.75.
Www.Supplyhouse.com
Caulk - free leftover
Total cost: $17.75
Haven't done an 8" yet but if I like this one, it shouldn't be over $50. I have off brand end caps priced at $10/ea.
Not sure about a good clay source around here (west central Idaho) for slurry thickener. Has anyone tried using either powdered bentonite or kaolin 50 lb bags from bulkapothecary.com? They run around $35 and $50, respectively.
I am still getting parts together for the tumbler base but I'll keep you all posted.