Post by 1dave on Jun 5, 2021 10:12:49 GMT -5
The first humans out of Africa divided into three groups -
1. the Gracile Humans
who adapted to the warm low-lands, and who we know the most about.
2. the Robust Humans
who adapted to the cold ice age, who we know a little about.
3. the Gracile AND Robust Humans
that we know the least about.
australian.museum/learn/science/human-evolution/the-denisovans/
The Denisovans are the first ancient hominin species to be revealed by genes alone, not by fossil classification. While placed in the Homo genus, they have not yet been given a species classification as no physical description exists. They are named after the Denisova Cave in Russia where the first fossils were found.
The first Denisovan individual was identified in 2010 based on mitochondrial DNA (mtDNA) extracted from a juvenile female finger bone from the Siberian Denisova Cave.
Scientifically we don't know much about them yet,
BUT we have lived around them for many thousands of years!
en.wikipedia.org/wiki/Homo
There is a fossil gap in Europe between 300 and 243 kya, and by convention, fossils younger than 243 kya are called "Neanderthal".[99]
younger than 450 kya, either between 190–130 or between 70–10 kya[100]
provisional names Homo sp. Altai or Homo sapiens ssp. Denisova.

We now know we carry some of their DNA in our populations, so Denisovian Migrations are in here somewhere.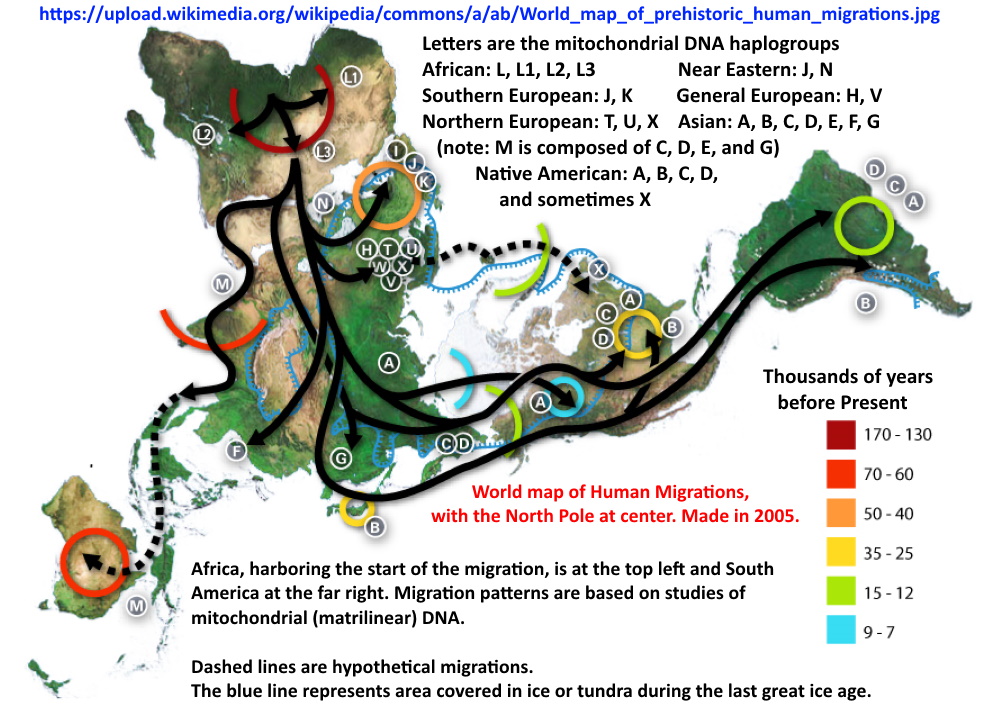 I propose that we know much more about them than we suspect!
Evidence suggest that Neanderthals, Denisovans, and modern humans are all descended from or share a common ancestor with Homo heidelbergensis. DNA evidence suggests this common ancestor lived about 600,000 to 750,000 years ago. It seems likely, therefore, that around this time an ancestral group of H. heidelbergensis left Africa and then split shortly after. One branch ventured northwestward into West Asia and Europe and became the Neanderthals. The other branch moved east, becoming Denisovans. Those that stayed in Africa evolved into modern humans.
So what were those Gracile and Robust Humans doing in Europe for 600,000 years? What do we find there?
Huge Scale Mountain Top Terraced Farming! Megalithic Structures! Astral Study sites!
Who built them?

There is only one candidate.

IF the Denisovans were the Megalithic Builders, then we know much about them.

1. They prospered 40-60 thousand years ago and traveled around the world.

2. They loved the mountain tops and high places.

3. They were industrious and perfectionists.

4. They were astronomers and mathematicians.
When they met the Israelis they became known as the "Nephilim."
It is possible that as they lived on the mountain tops, stories of encounters with them degenerated into the myths of the Greek and Roman Gods.