Post by brybry on Apr 30, 2022 14:02:32 GMT -5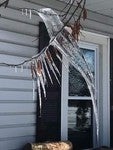 Congrats on finding the mother lode,
jamesp
!
You're probably already there picking up more beautiful wood since we're 3 hours time difference, but be a good boy like
rockpickerforever
said and stop giving out clues to where your spot is.  Someone will put all your little clues together and nab all your wood.
Can't wait to see your new haul.  Be safe!
Not the first time Jean has kept me out of trouble. She is the ultimate friend. Don't tell her but she has a special place in my heart as she does with many !
I would not mind sharing other than one BIG problem that I had with coral. I brought dozens of friends and acquaintances to the Withlacoochee River to collect coral. No problem till word got out over the years and 100's of people started digging and making a mess. No way they could deplete the coral, most of it is underwater and so vast an area. It was the mess they made that was the problem.
The wood sites are vulnerable to a similar situation. The sites can't handle such traffic. They are well camouflaged, it would be difficult to find so it is likely safe.
So I found another site a mile away based on a theory yesterday and it has a different array of color and found in very different conditions. I went right to the site 5 minutes after exiting my jeep. At the end of the day I went to another spot based on the theory and found it there too so I must have the geological deposition figured well. There is no signs of rock collector's, no hammered rocks or diggings at any of the sites. Must be that no one knows about them or people don't consider it attractive.
So I collected chunks and hammered these samples from a site a mile away from the first site. This material has a different color and pattern. A bit duller. It may not be impressive to many but I like it so there ! Just the fact that it is fossil wood is impressive enough.
They are headed for the tumblers. I plan to keep the samples from each site separated.
Site #2:
Shade shot, wet:
Sun shots, wet:
No shortage of it. Looks to be at least 10 feet deep in spots and closely packed in soil judging from eroded locations.
It has a patina, hard to know what's on the inside without windowing it. The dense material rings when tapped with a hammer.
Color seems closely related to both the soil/clay type and moisture levels it was formed or stored in as does fossil coral.
Dunno about everyone else but that ranks up there with AZ rainbow pet wood for me. Probably jaded since it's a southern thing, 😋.