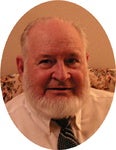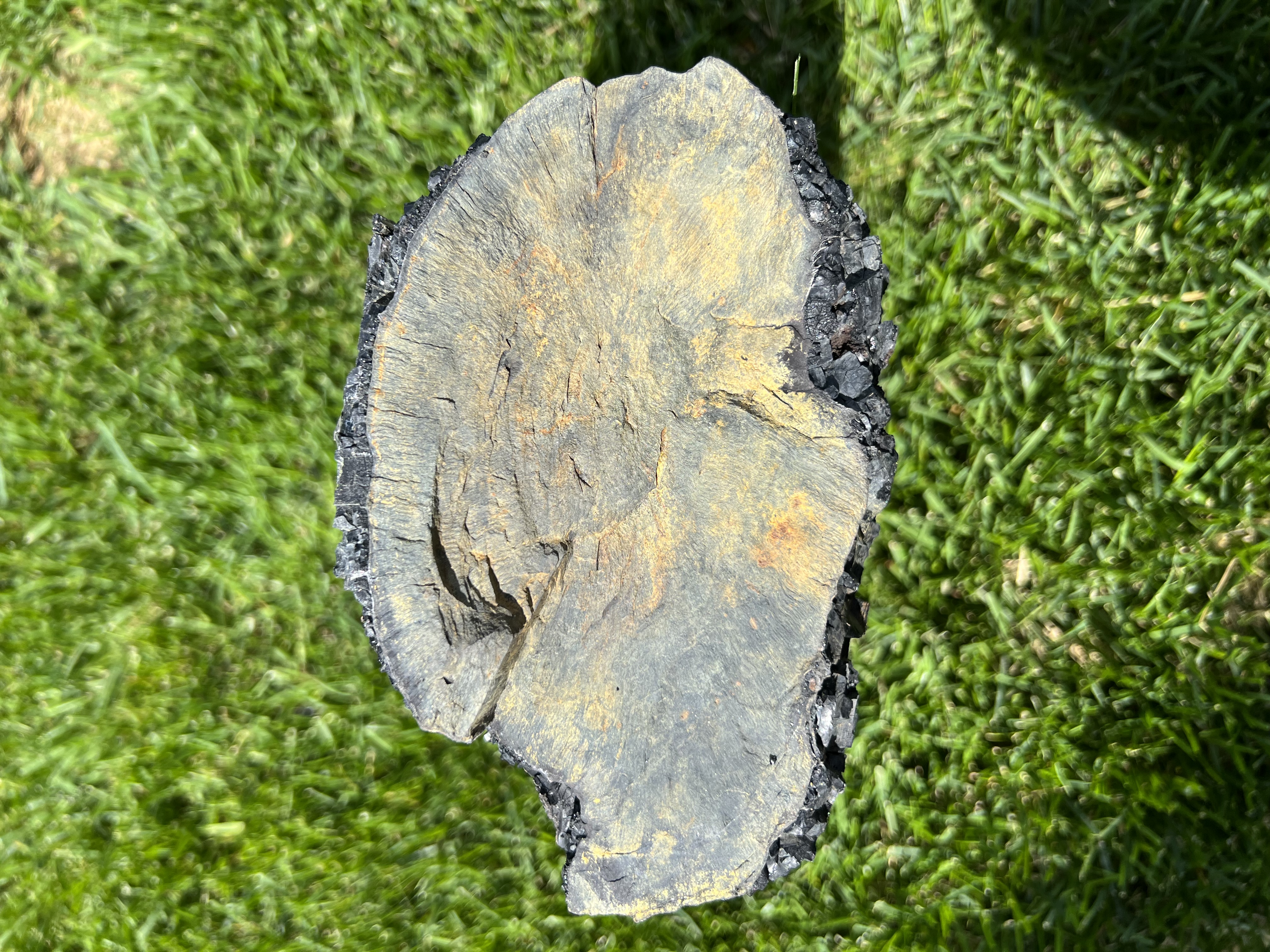 I doubt pet wood fires produce much heat, so it had to burn before petrifying, and it burned on all surfaces so it was most likely standing during the conflagration that was just surface material.
Why didn't the coal agatize?
forum.rocktumblinghobby.com/post/729955/thread
#7. 92 Ma - JET - Petrified (Coalified) Wood.
"Jet is a product of high pressure decomposition of wood from millions of years ago, commonly the wood of trees of the Araucariaceae family. Jet is found in two forms, hard and soft. Hard jet is the result of the carbon compression and salt water; soft jet is the result of the carbon compression and fresh water."
During the 15th and 16th century it became fashionable to give Mourning Jewelry of black and white stones to relatives of the deceased
Mourning jewelry made of Jet (182 million year old early Jurassic, from Whitby, North Yorkshire, England) reached its height of popularity in England after the death of Prince Albert in December 1861. Queen Victoria went into deep mourning, which was imitated by her subjects when faced with their own bereavements.
Jet jewelry made a comeback with all the flu deaths and the first World War in 1918, and was adopted by the Flappers of the 1920's.
In 1916-18 Tiffany & Co of NYC heard of Jet being discovered near Hanksville Utah and purchased most of the entire production until supply finally overran demand in 1926.
In Utah it is found in two Cretaceous Rock Formations, The Dakota Sandstone and the Straight Cliffs.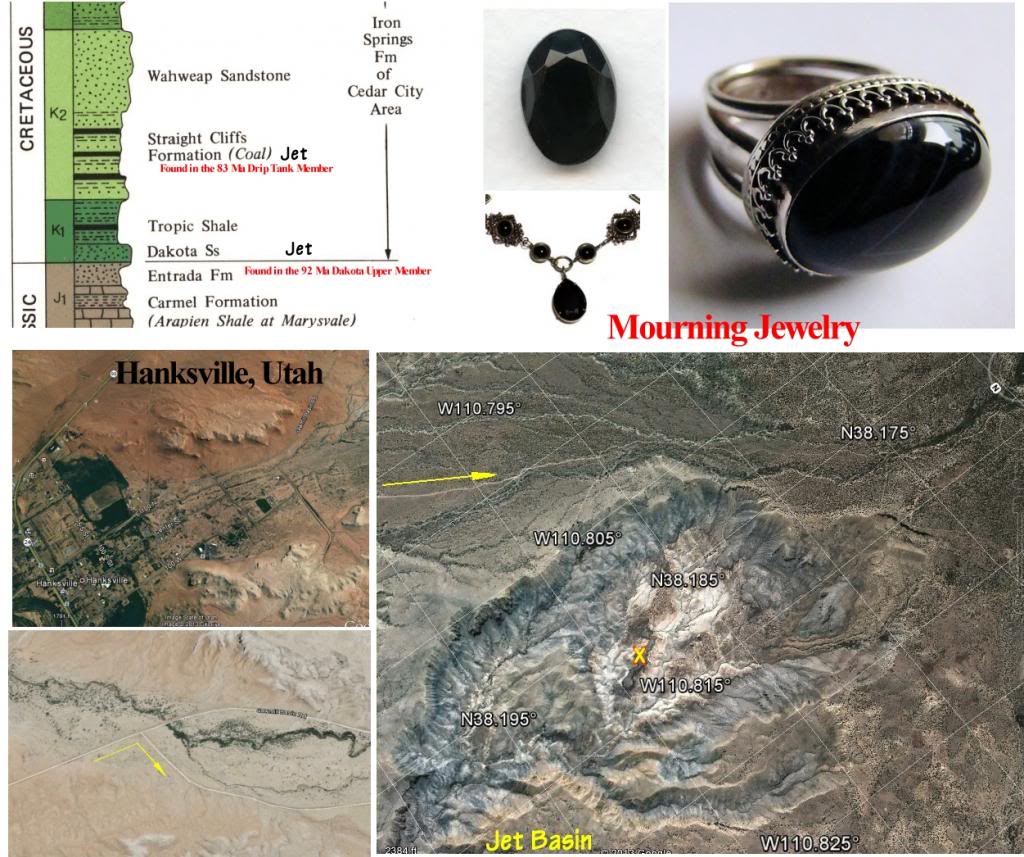 pubs.usgs.gov/mf/1985/1756a/report.pdf
"Jet, a gemstone variety of lignite coal, occurs near the top of the Cretaceous Dakota Sandstone
approximately 1/2 mi north of the study area in the SE1/4 sec. 22, T. 30 S., R. 10 E. (Gese, 1984b). Jet was produced from this area from 1919 to 1925, however, no jet is known to occur within the study area.
Geology and Mineral Resources of Garfield County, Utah 1957 - Page 159
"Jet Coal. Small amounts of jet coal are located ln the Straight Cliffs Formation which outcrops in the Right Hand Fork of Collet Canyon (Carcass Canyon quadrangle) on Smoky Mountain Road between the towns of Big Water on US 89 and Escalante on Utah 12, west of the Kaiparowits Plateau. The jet coal is found as coalified branches or pieces of branches completely enclosed in clay beds.
The best jet locality in the state of Utah is just north of the Henry Mountains in an area known as Jet Basin (Wayne County). The Jet Basin coal is found in a similar host as that in Garfield County, but the branches are flattened. Continued digging could expose additional logs or branches of this material. Jet coal is a shiny material that breaks conchoidally with a smooth surface. It can be polished into black jewelry. Jet has not been fashionable for many years.
More:
pubs.usgs.gov/bul/1274j/report.pdf
From Utah 24 in Hanksville, turn south on 100E which continues as Sawmill Road as it leaves town. Continue south for about 6 miles. Turn right just before crossing Dry Wash (signed "Dugout Bench, Birch Creek"). Continue 4.2 miles to another junction. turn left and continue for 5.3 miles. Park close to the lower end of the knoll on the right side of the road. Find a trail down into the basin and walk about 0.5 miles to begin looking for jet. The jet occurs below a 6 inch coal bed.
That's a lot to take in. Thanks for the info. I will read through it and see what I can figure out.